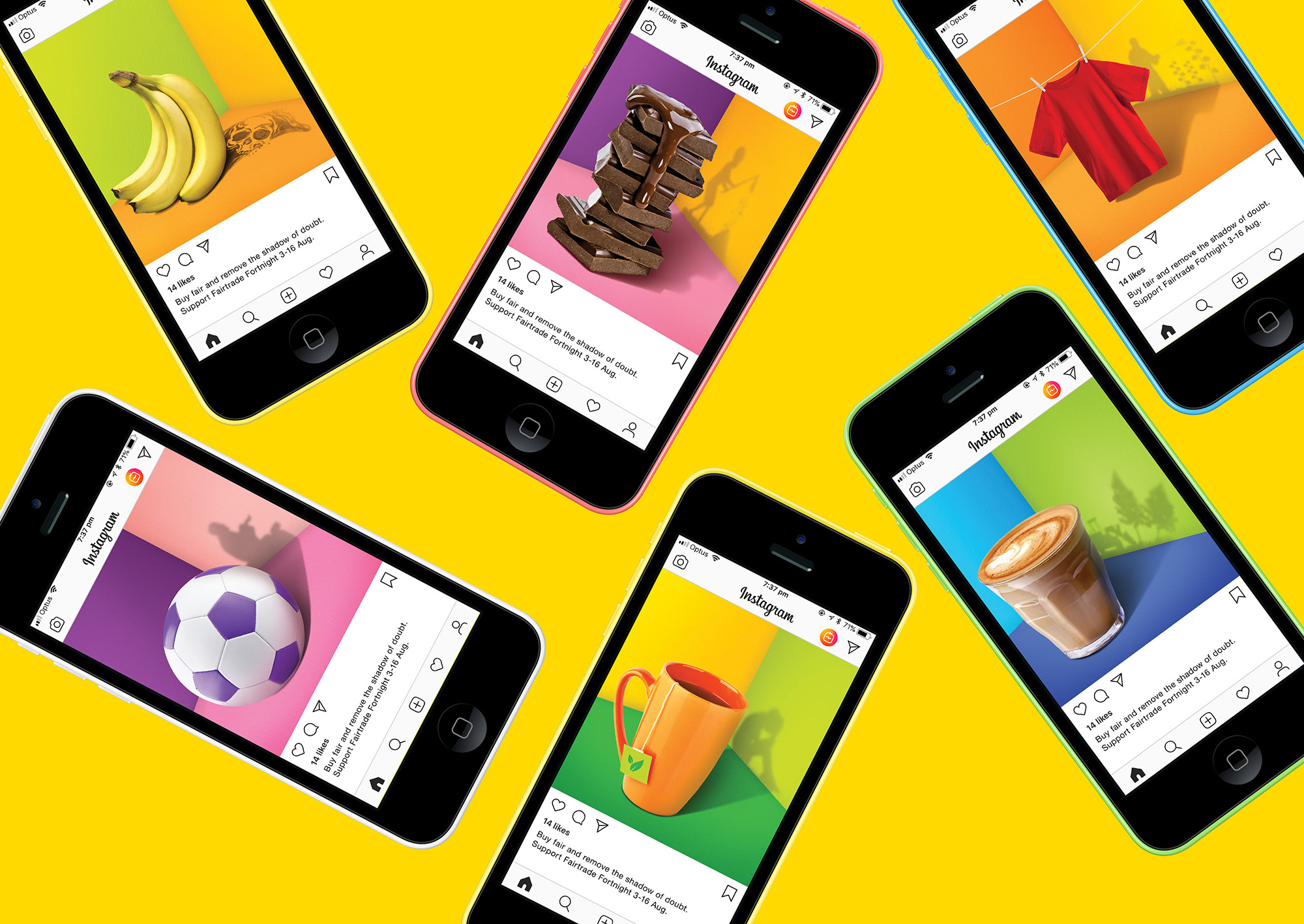 Fairtrade Fortnight Campaign (Australia and New Zealand)
CLIENT
Fairtrade
MY ROLE
Creative Concept, Art Direction, Design
AGENCY
Blaze Advertising (WPP)
Overview
Fairtrade runs a promotional campaign each year called 'Fairtrade Fortnight'. The client needed to increase awareness of this activity by promoting the products they sell and more importantly show consumers how they can make a difference by buying those products.
The campaign had to achieve the following objectives:
24 bulk order leads in Australia and 47 in New Zealand
Drive 1,215 visits to the campaign's microsite in Australia and 2,353 in New Zealand
Achieve 63 catalogue downloads in Australia and 92 in New Zealand.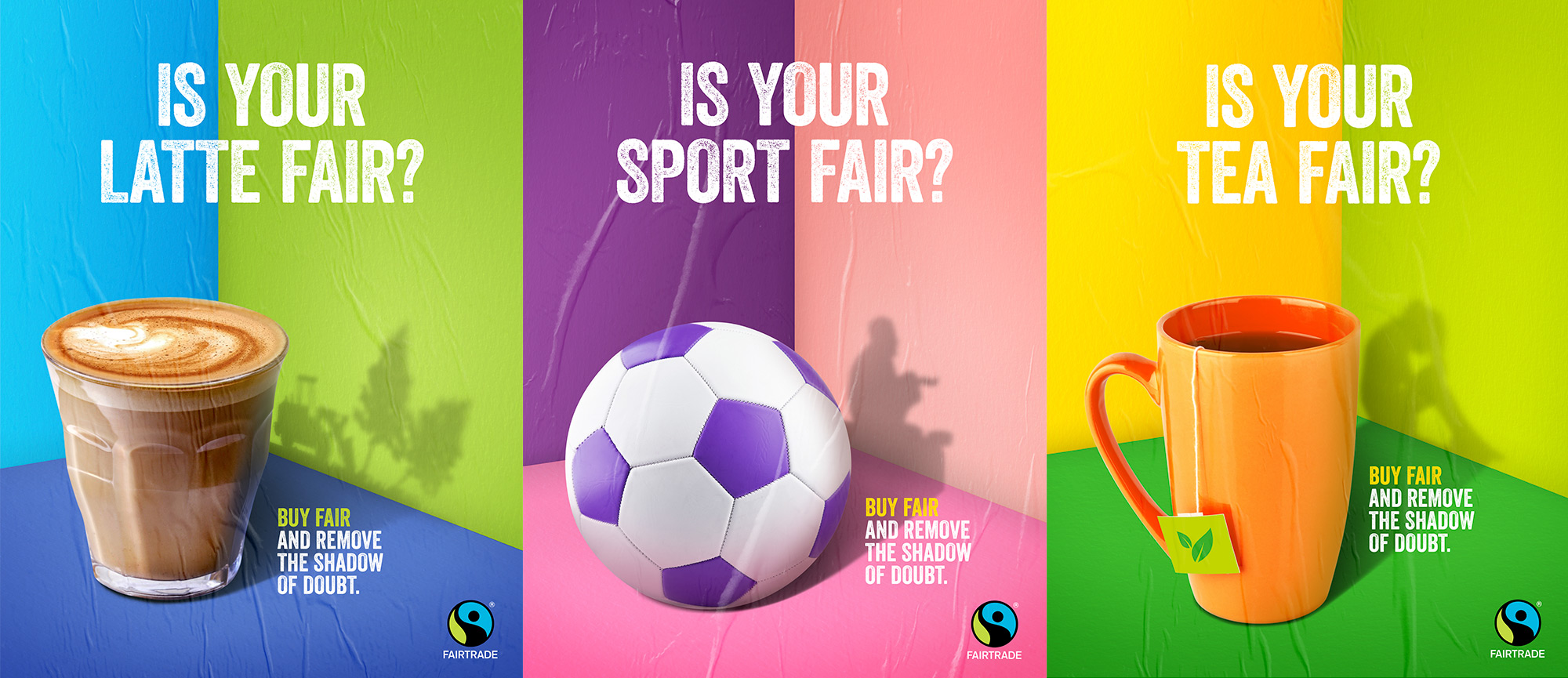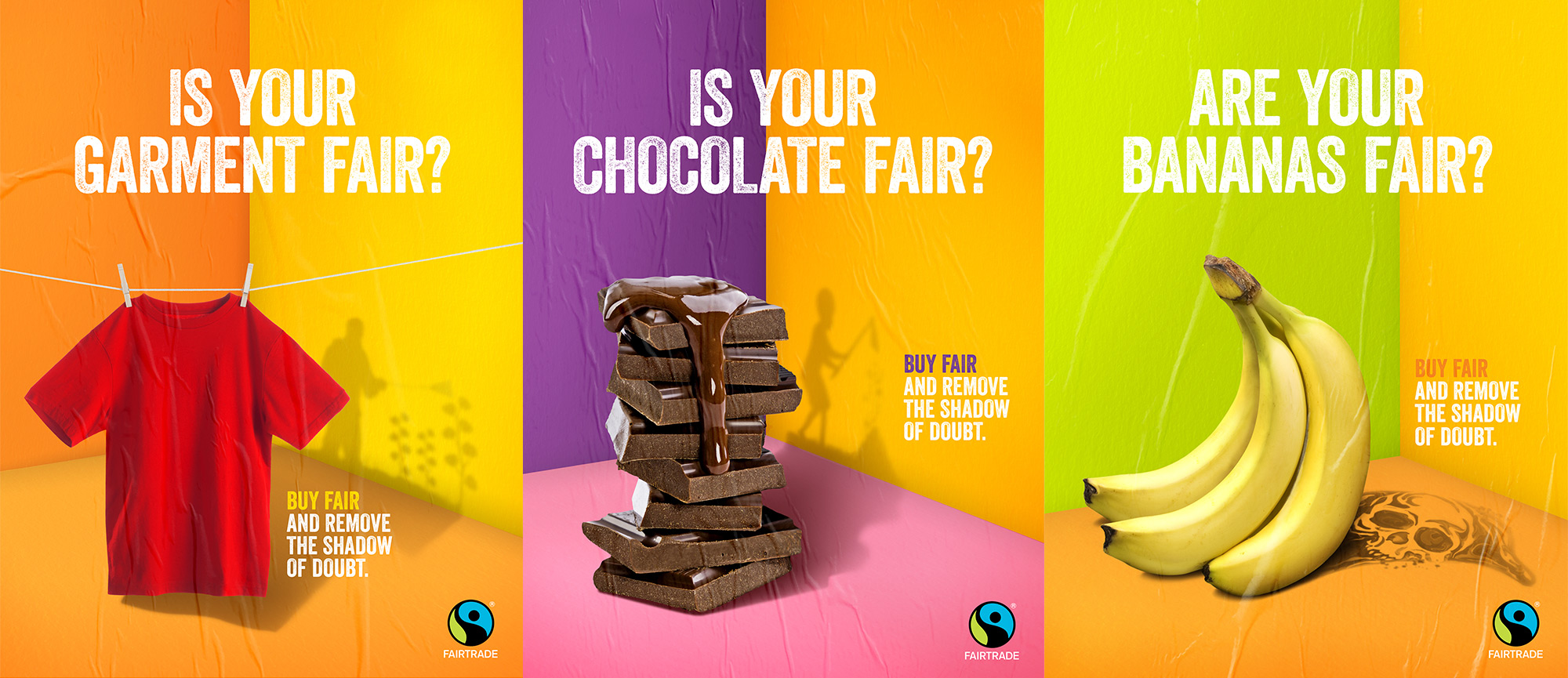 Solution
To showcase the diverse range of Fairtrade products and encourage consumers to buy fair, 'Remove the Shadow of Doubt' campaign is provocative and alerts people in an unusual way to the issues underlying their choice of products. The use of shadows in the visuals showcases the hidden issues associated with unfair trade practices – i.e. environmental damage, gender inequality, child labour and unfair wages for workers. The call to action, 'Buy Fair and Remove the Shadow of Doubt', directly encourages consumers to avoid/remove those issues by purchasing products that are from Fairtrade.
Issue focused campaigns can be confronting and cause people to switch off and disconnect. To combat this, the art direction uses a bright colour palette and bold typography to create more engaging and compelling visuals.
The campaign predominately ran through social channels like Instagram and Facebook, but with some point of sale items within supermarkets.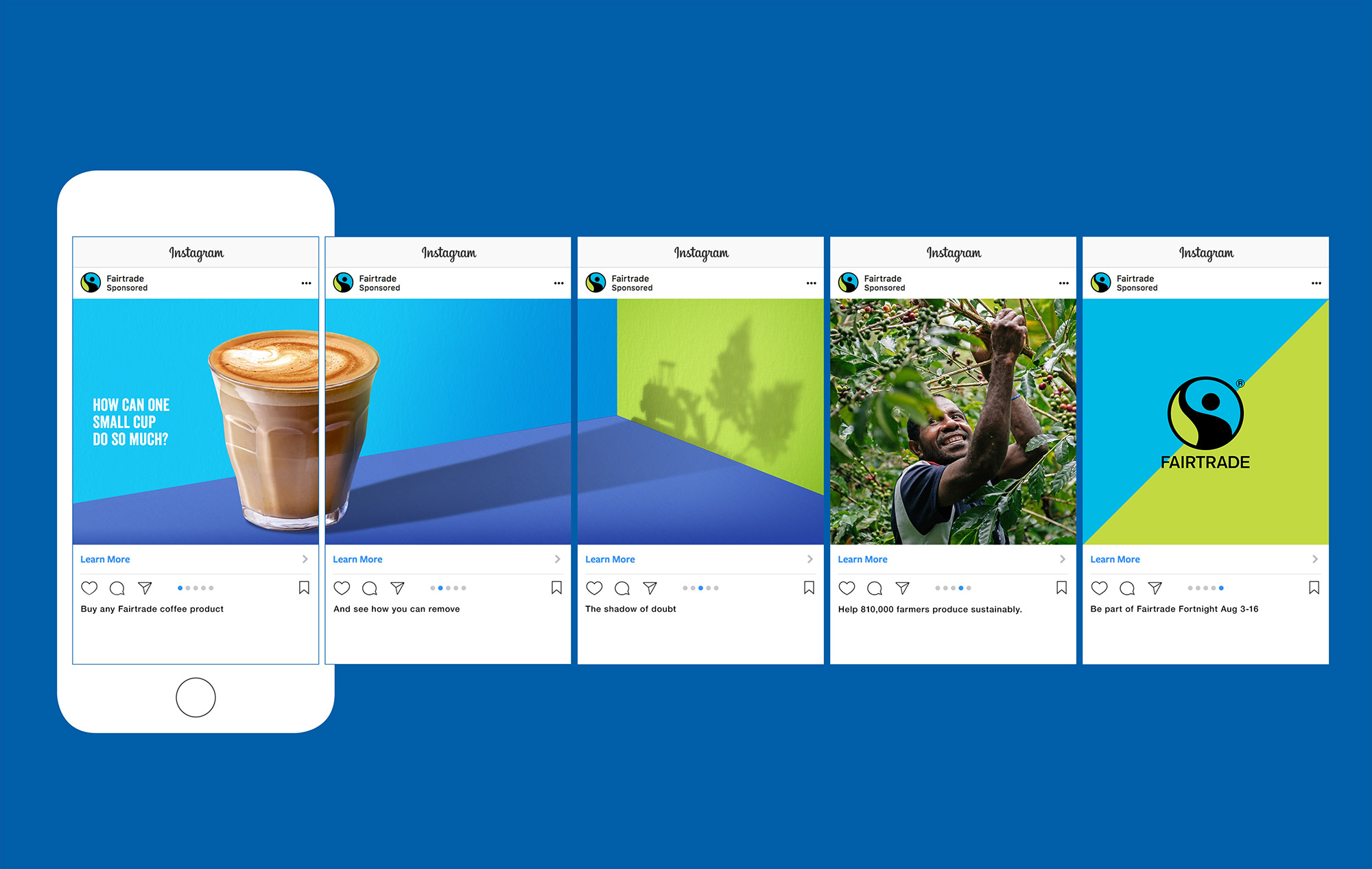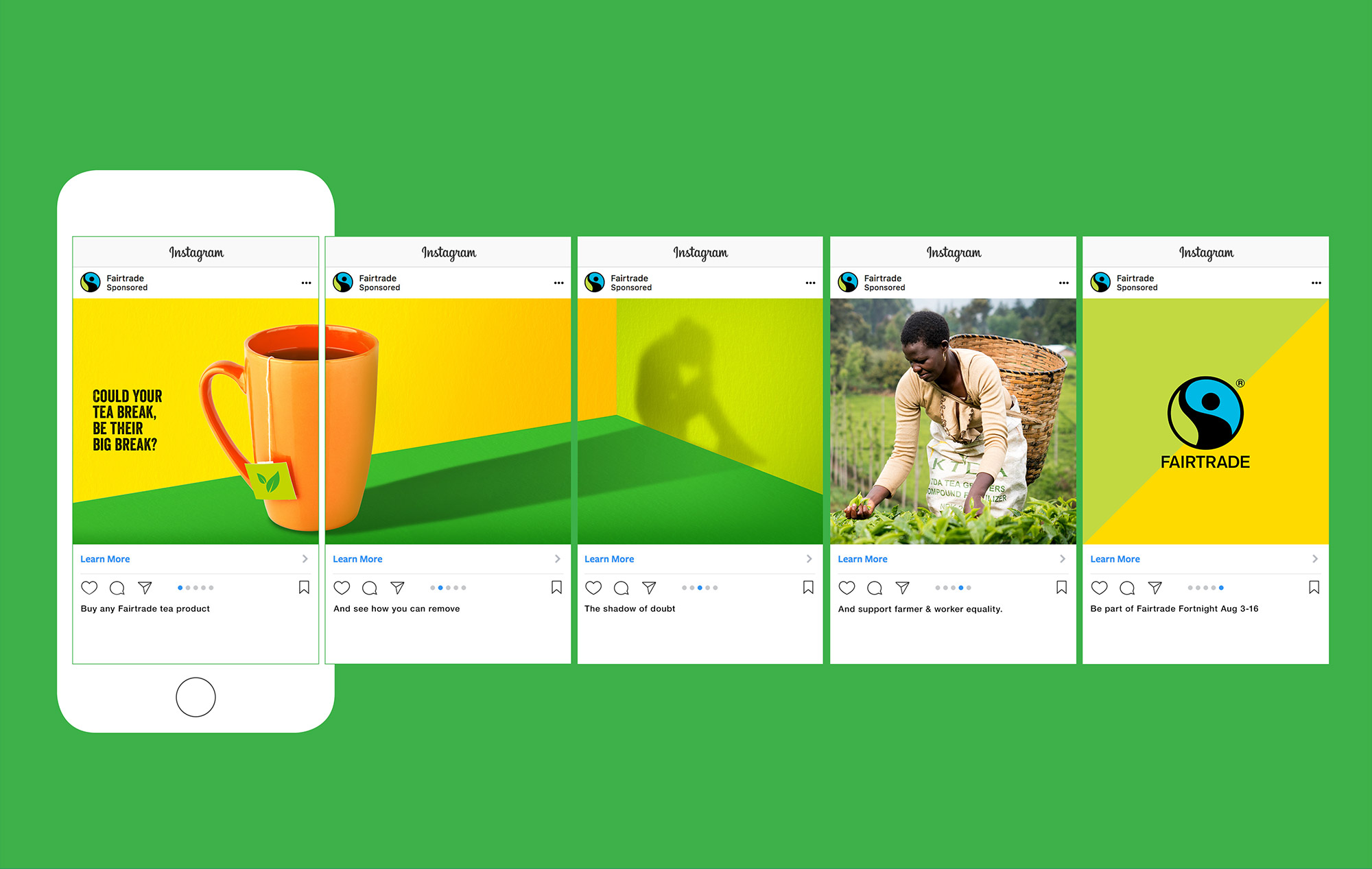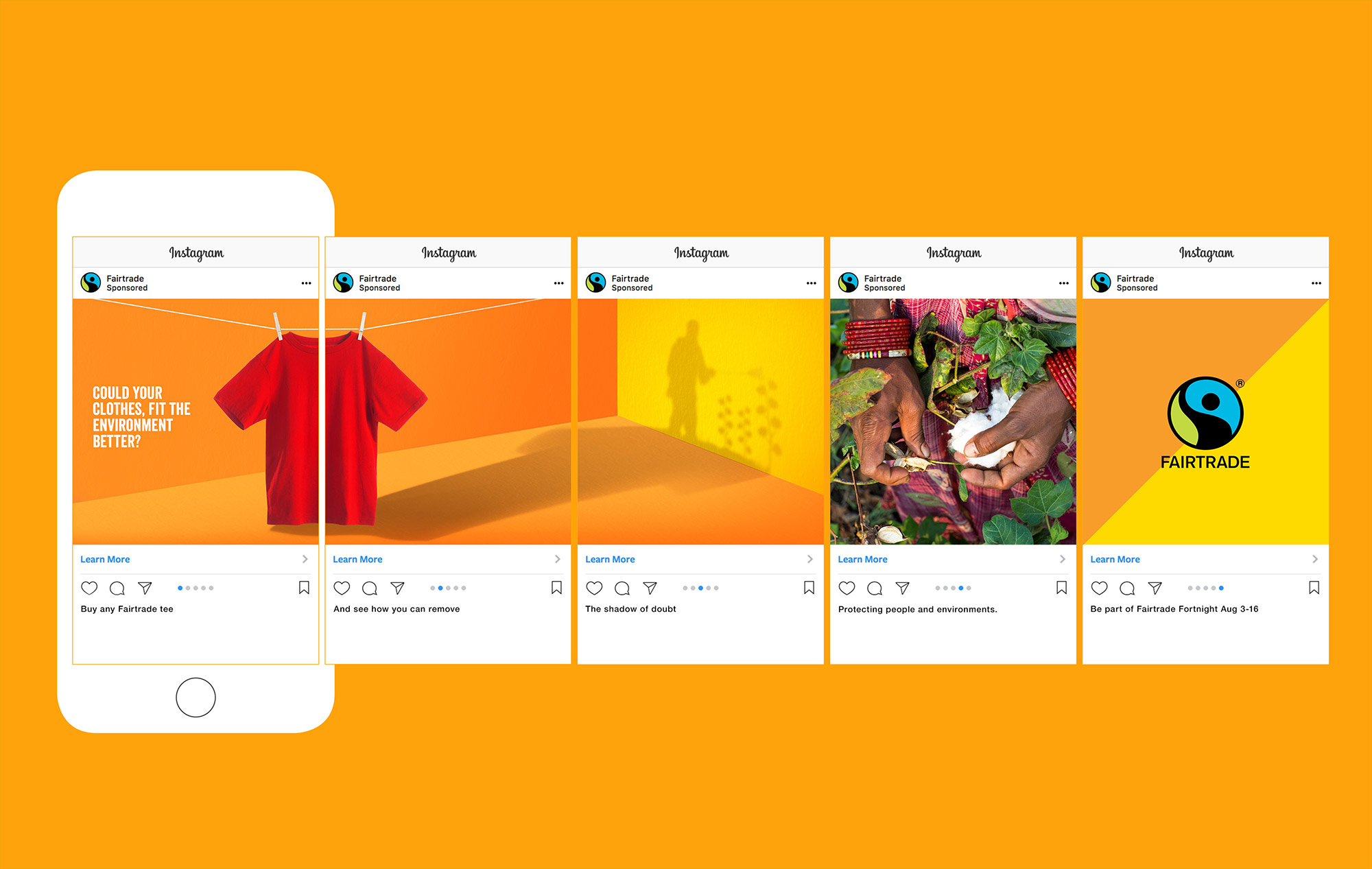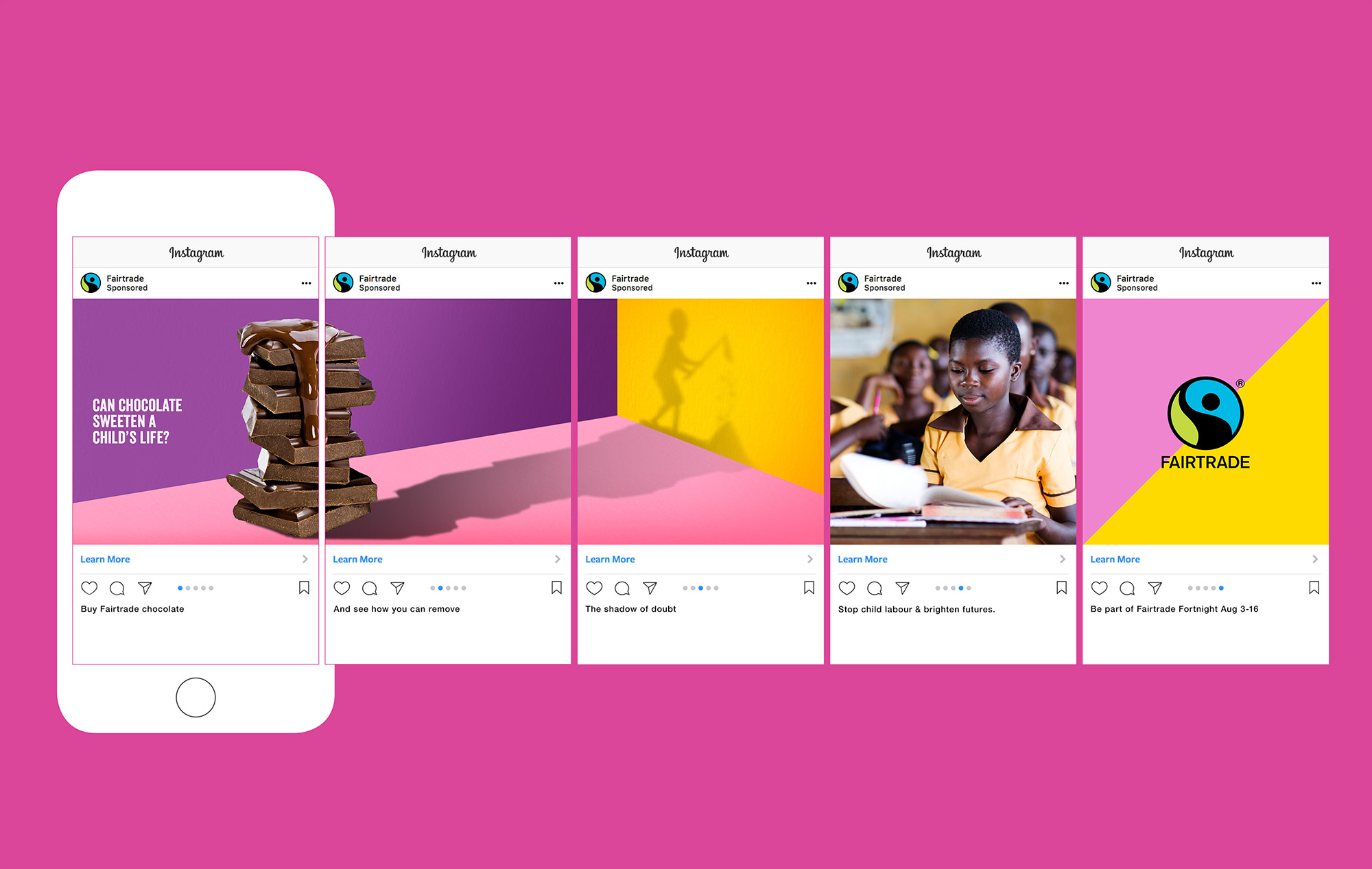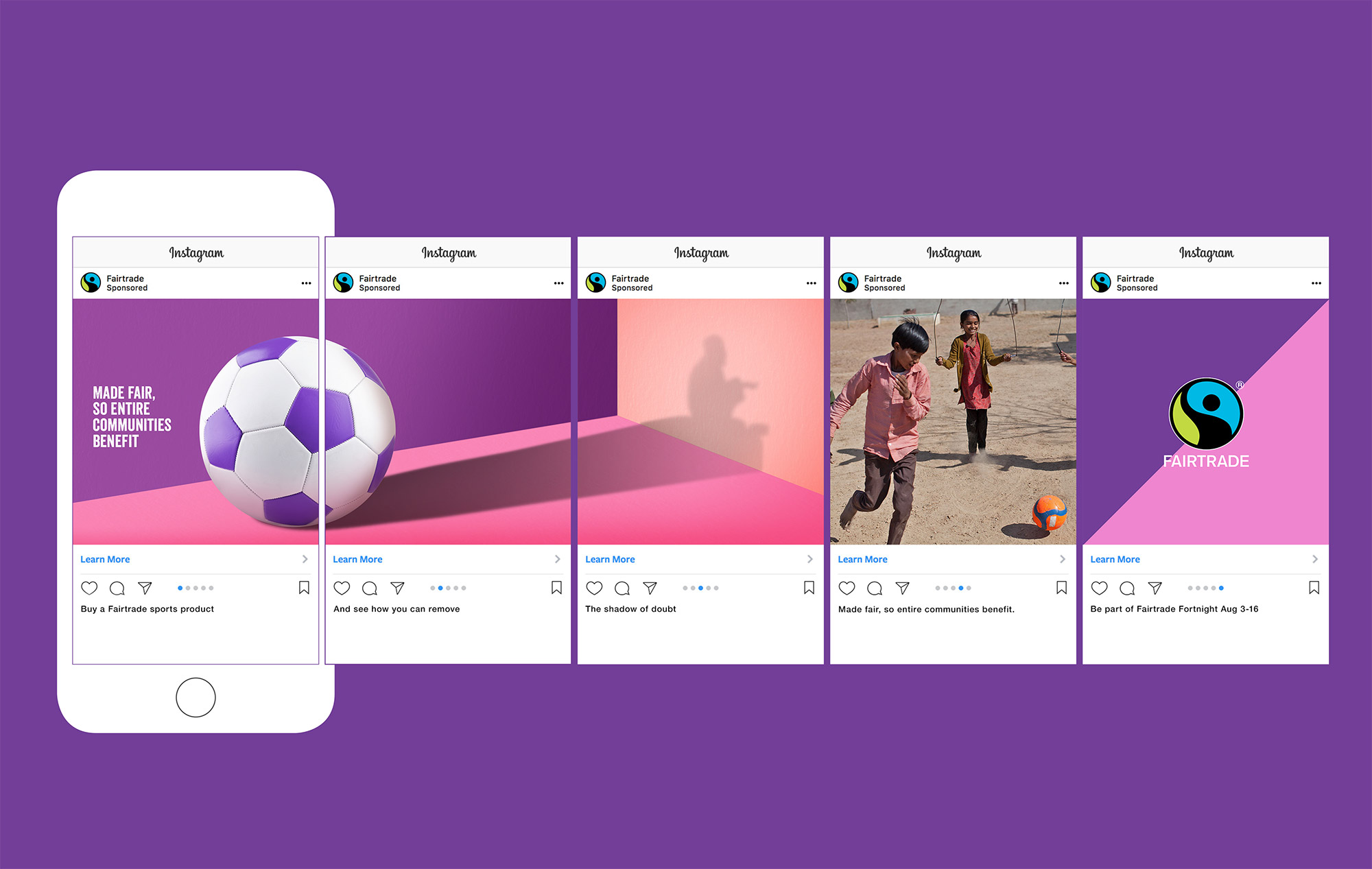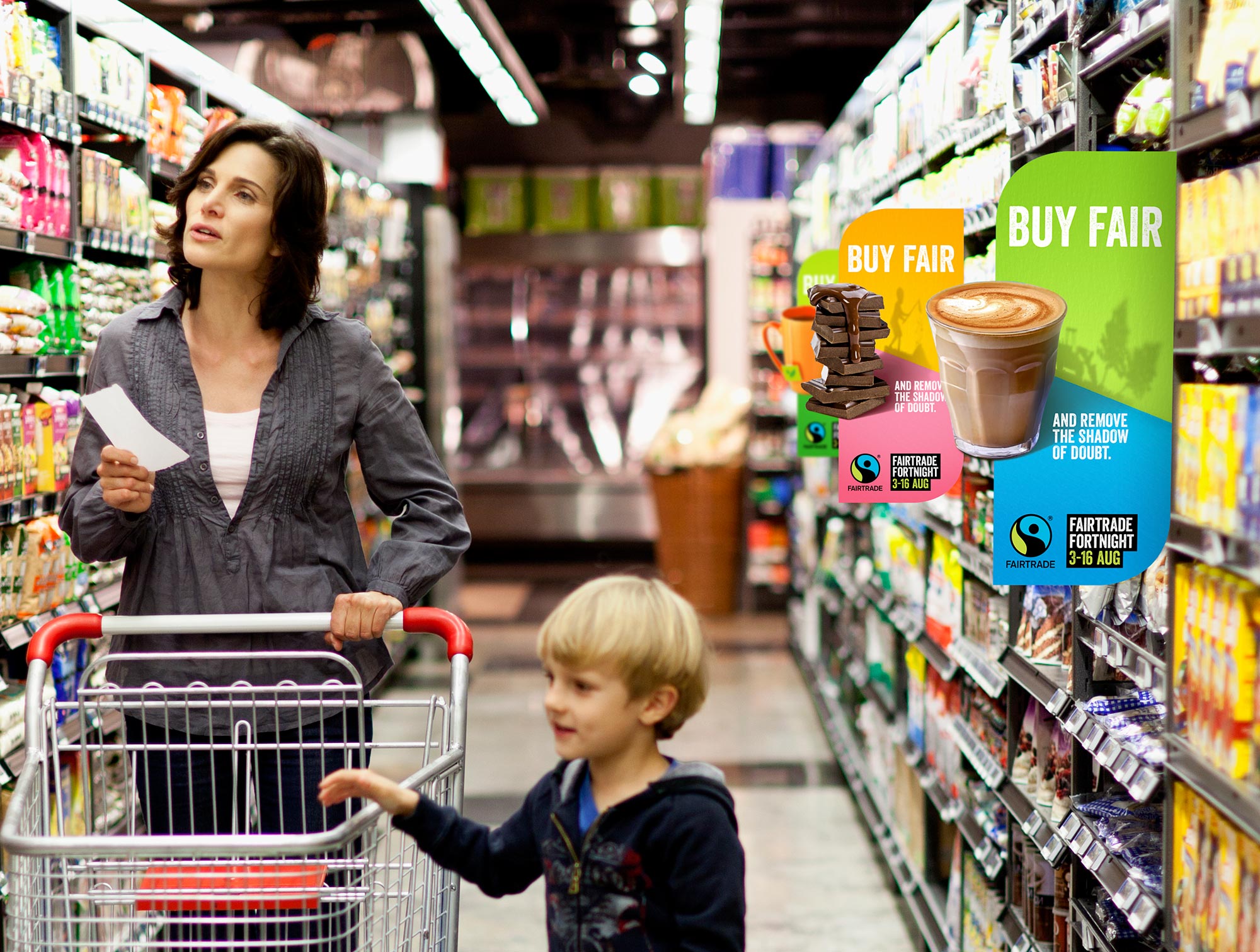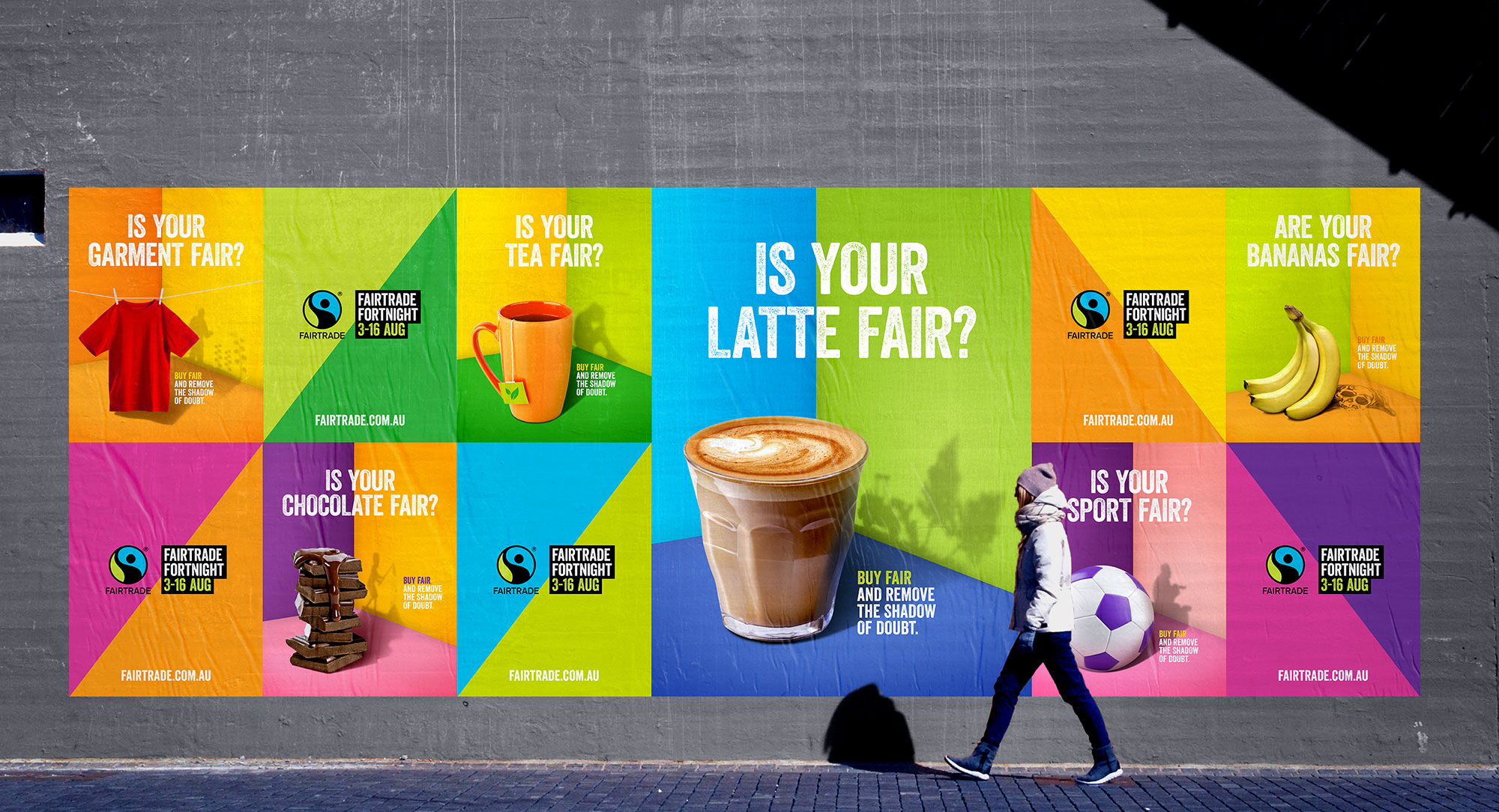 Results
The campaign proved to be highly effective as it over delivered on the client's objectives with:
155 bulk order leads in Australia and 85 in New Zealand
6,802 website visits in Australia and 3,395 in New Zealand
571 catalogue downloads in Australia and 183 in New Zealand.
Award
The Fairtrade 'Remove the Shadow of Doubt' Campaign won Silver in the International Graphis Design Awards. It is also featured in the Graphis Design Annual 2020 publication.

Credits
Creative: Costa Popolizio, Rory McLean
Copywriter: Angus Williams
Digital/Media Strategy: Chris Barrington