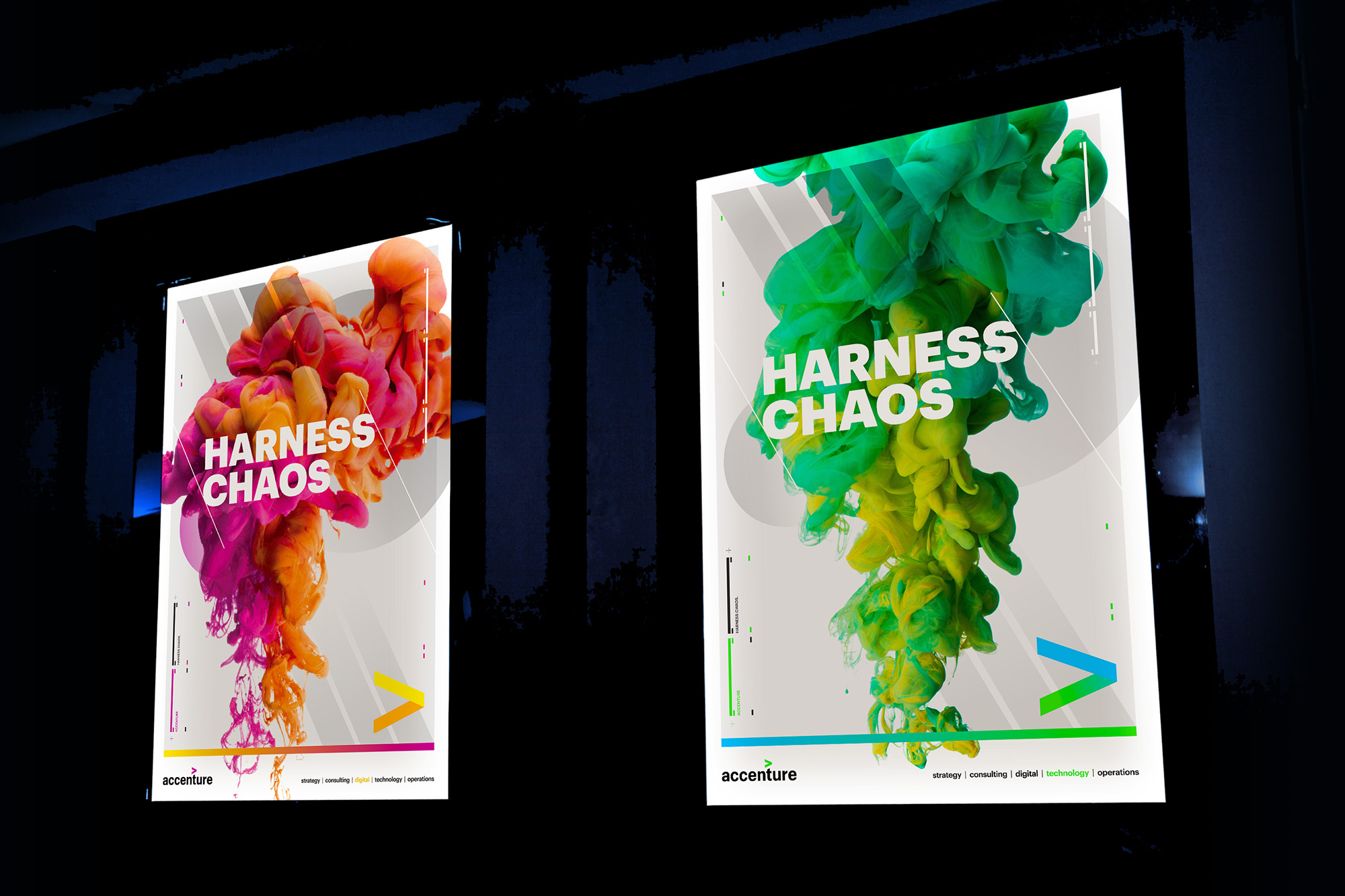 Accenture Multi-Speed IT Campaign
CLIENT
Accenture
MY ROLE
Creative Concept, Art Direction, Design
AGENCY
Blaze Advertising (WPP)
Overview

Accenture, a global management consultancy firm, required a creative campaign to build awareness and remove the stigma that their technology division (Accenture Technology) specialised only in traditional Information Technology (IT) consulting. In reality, Accenture Technology is the leading expert in all things new IT, which includes cloud, digital/mobile, agile, internet-of-things, artificial intelligence, robotics and automation.
Targeting Chief Information Officers (CIOs) and senior level IT managers, Accenture wanted to be perceived as the right partner that can navigate through the chaos of transformation and provide a fluid transition between Traditional and New IT – or what Accenture refers to as Multi-speed IT.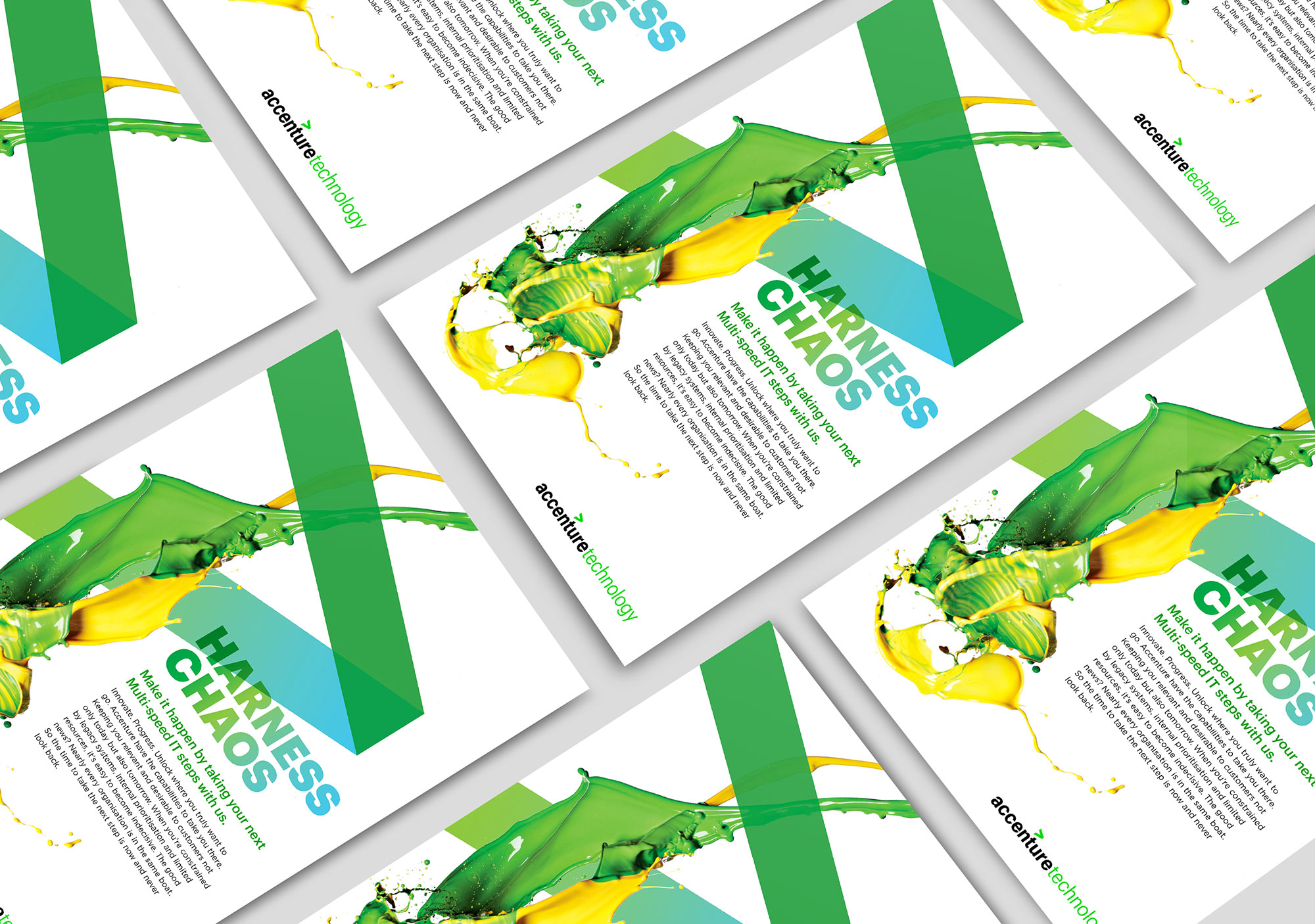 Solution
The positioning line 'Harness Chaos' was developed which uses a human tone to demonstrate Accenture Technology's empathy with the daily struggle IT leaders face as they transform their businesses to digital. To express this idea visually, the use of slow motion pouring paint was used to symbolise the multi-streams of IT (traditional and new) and how Accenture can merge them seamlessly together to create 'beautiful' solutions for their clients.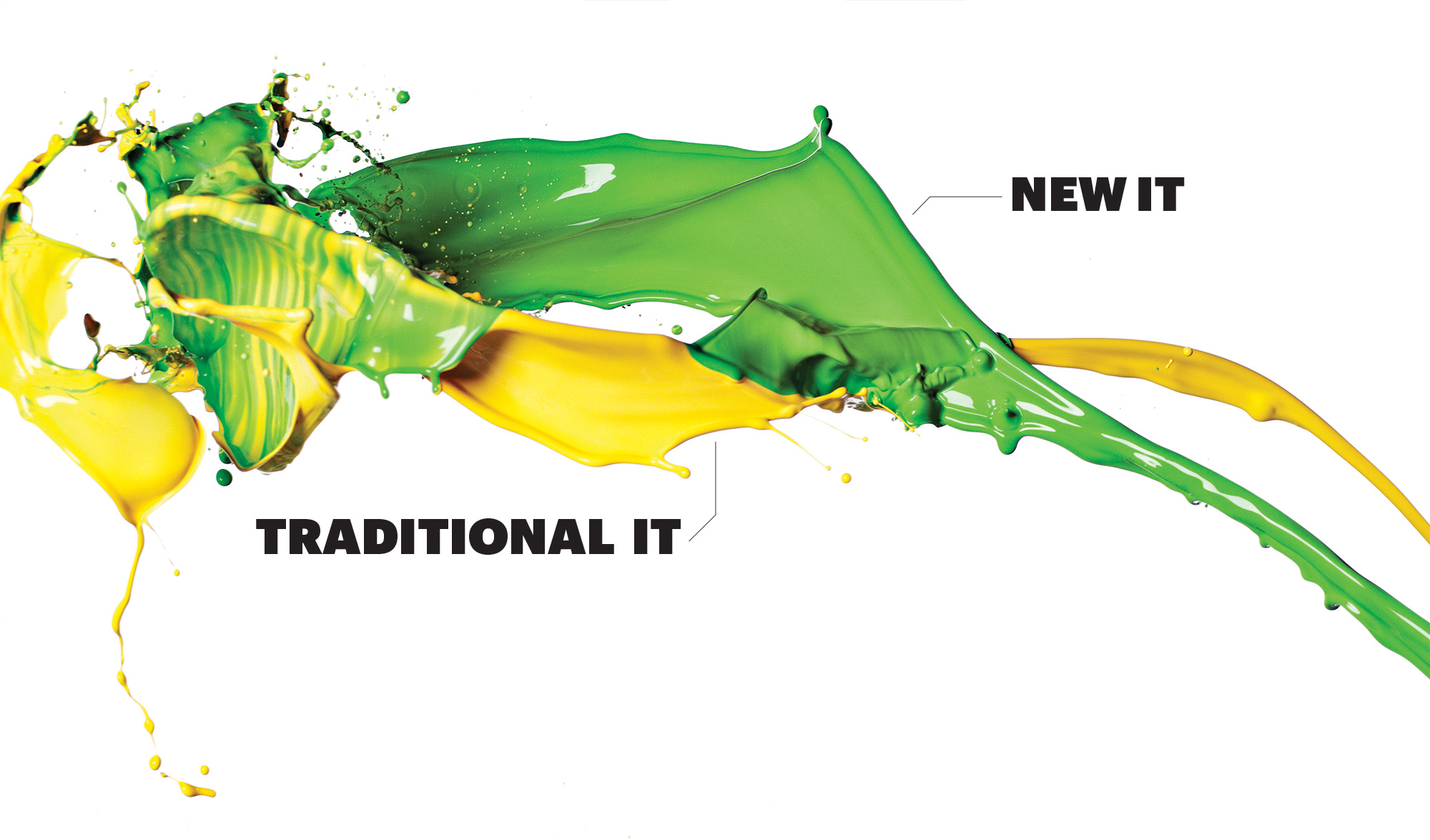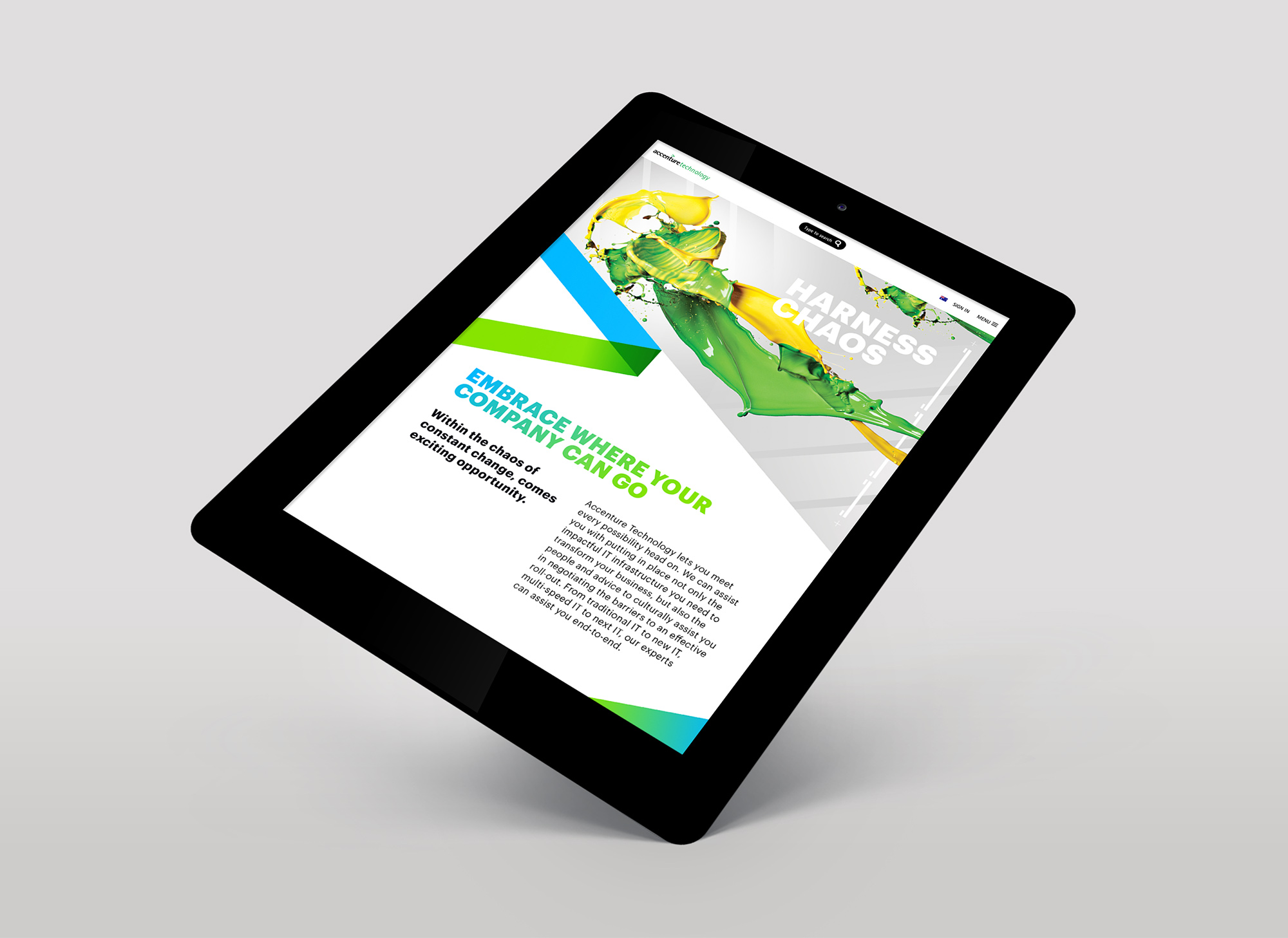 Results
The campaign generated brand awareness and achieved some impressive results:
1,000,000+ impressions & 86,926 video views on Twitter
282,000+ impressions & 35,288 video views on Facebook
78,000+ impressions on LinkedIn
Award
The Accenture Harness Chaos Campaign won Silver in the International Graphis Design Awards. It is also featured in the Graphis Design Annual 2020 publication.

Credits
Creative: Costa Popolizio, Rory McLean, Mark Hedge
Copywriter: Angus Williams