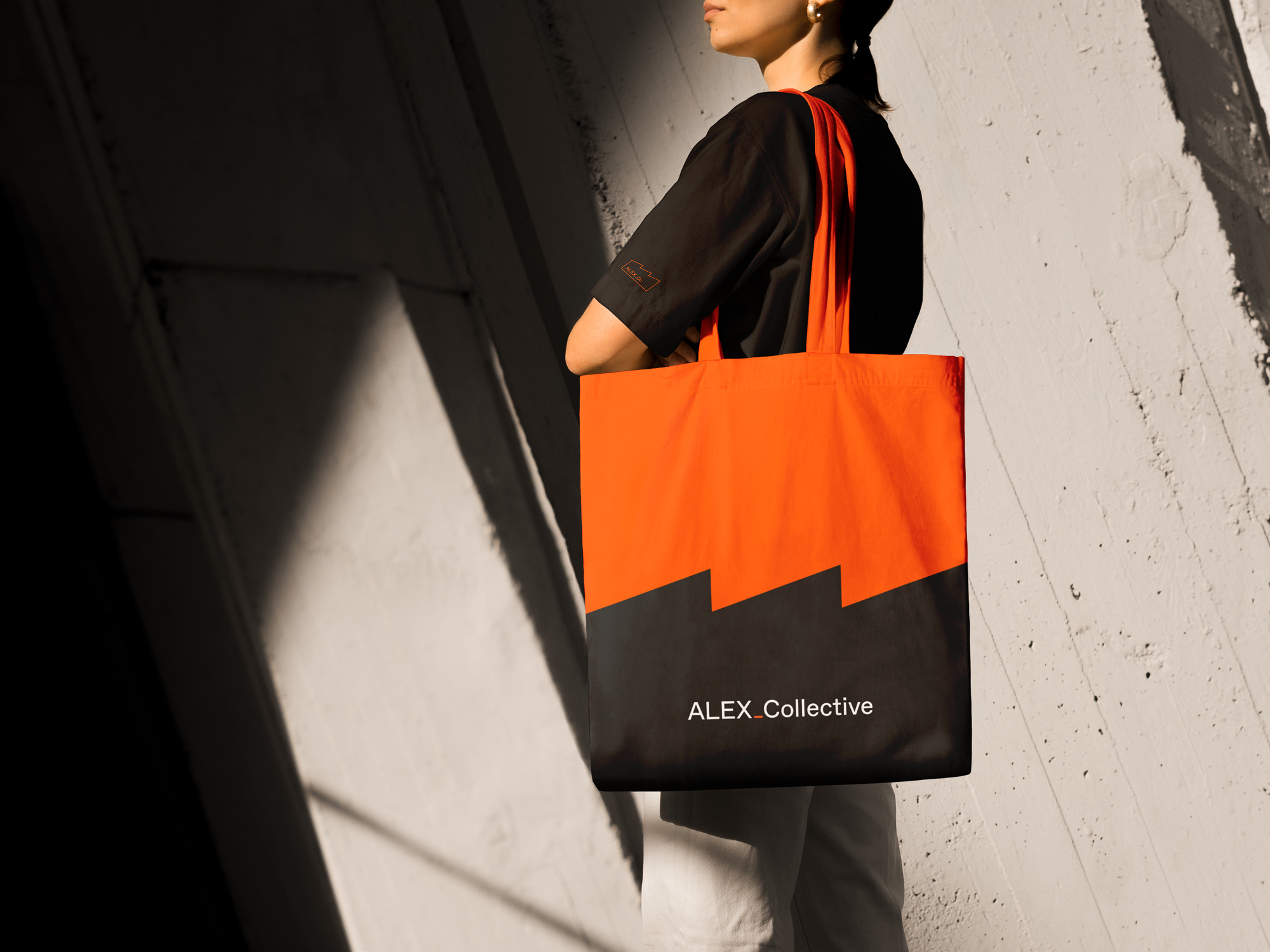 Alex Collective Brand & Marketing Collateral
CLIENT
Ceerose
MY ROLE
Art Direction and Design
AGENCY
The Property Agency
Overview
Alex Collective keeps things real. Located in Alexandria (a trendy urban, inner-city suburb in Sydney, Australia), it's an extraordinary architectural vision that celebrates authenticity in a way that is truly refreshing. It draws on the beauty of Alexandria's venerated brick buildings, weaving the new into the suburb's historic fabric.
Across a stunning collection of four buildings, warehouse-inspired apartments, lofts, maisonettes and penthouses mirror Alexandria's many charms. You'll see it in the sawtooth roofs and elegant brickwork that speak true to an industrial past. You'll feel it in the wonderful sanctuary gardens, and the crafted simplicity of the interiors.
Targeting young professional home buyers and investors, we were tasked in creating a modern, authentic and striking brand. A brand that would not only appeal to this target audience, but also promote Alexandria as a vibrant place to live with its industrial history and convenient lifestyle.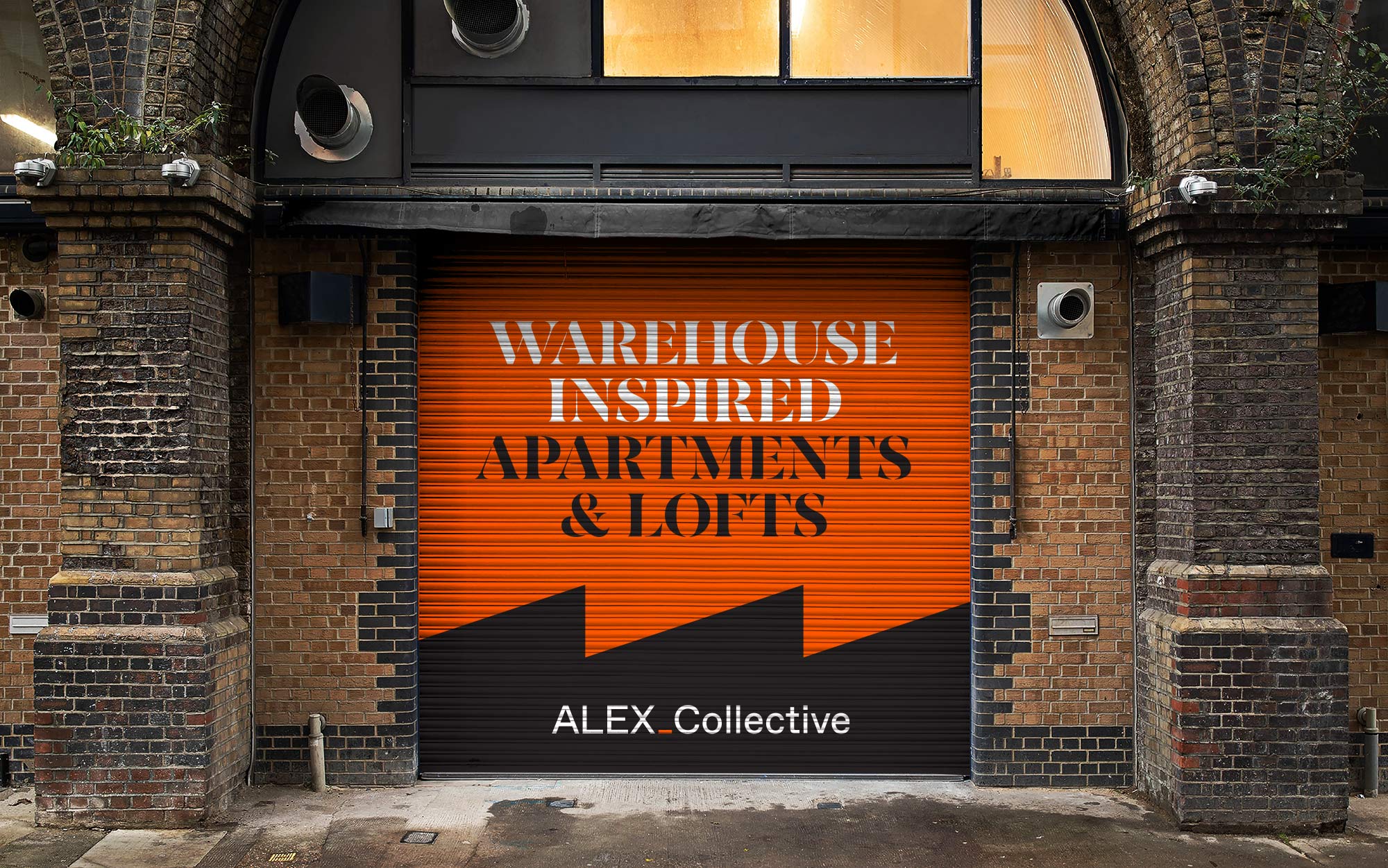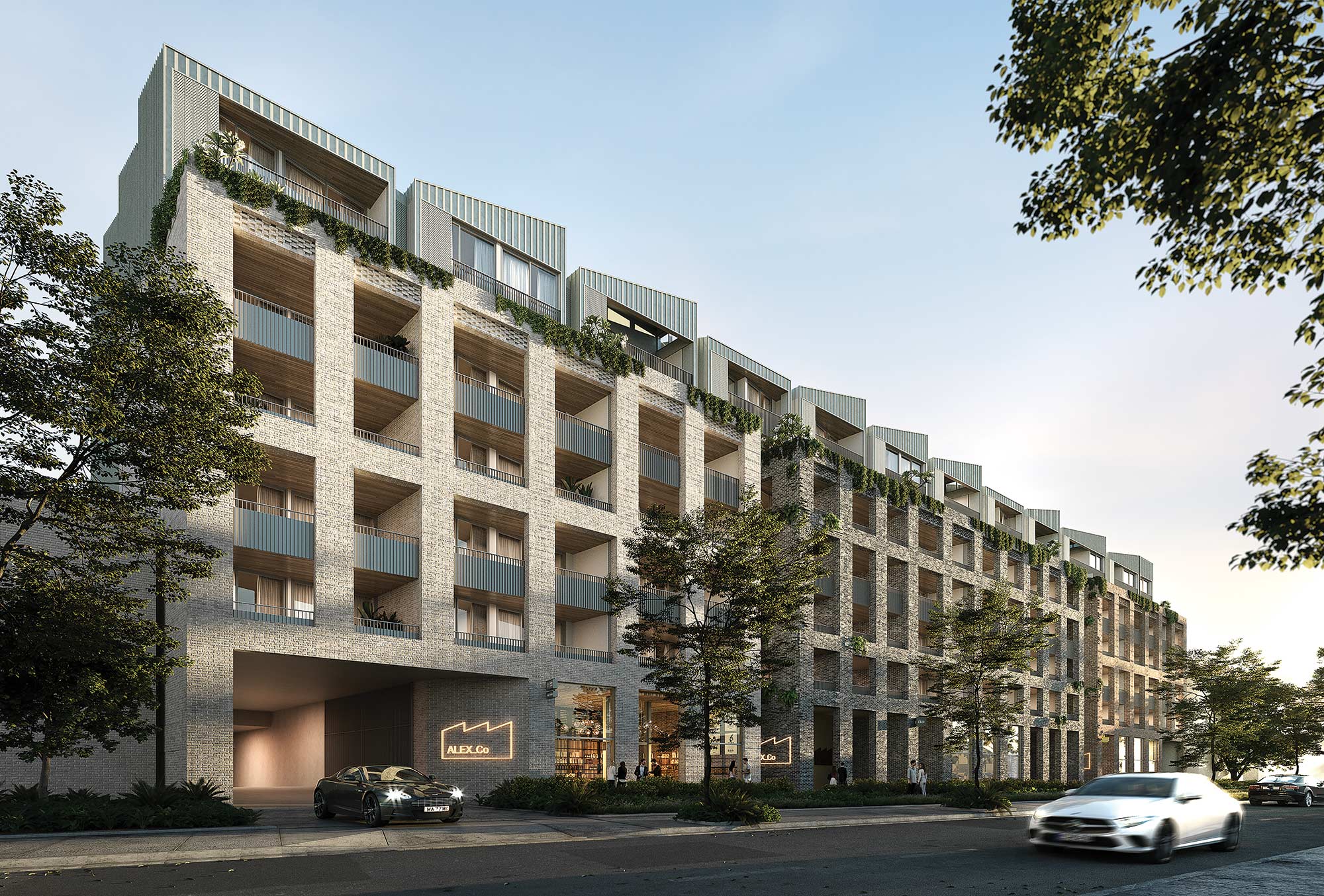 Naming/Identity
The name 'Alex Collective' was chosen as it spoke true to the suburb (word 'Alex' is abbreviated from Alexandria) and also the product which is a collection of apartments, penthouses, lofts, maisonettes, common green courtyards, laneways and retail. The identity is inspired by the architecture with its distinct sawtooth shape roofs that are inspired by Alexandria's industrial heritage.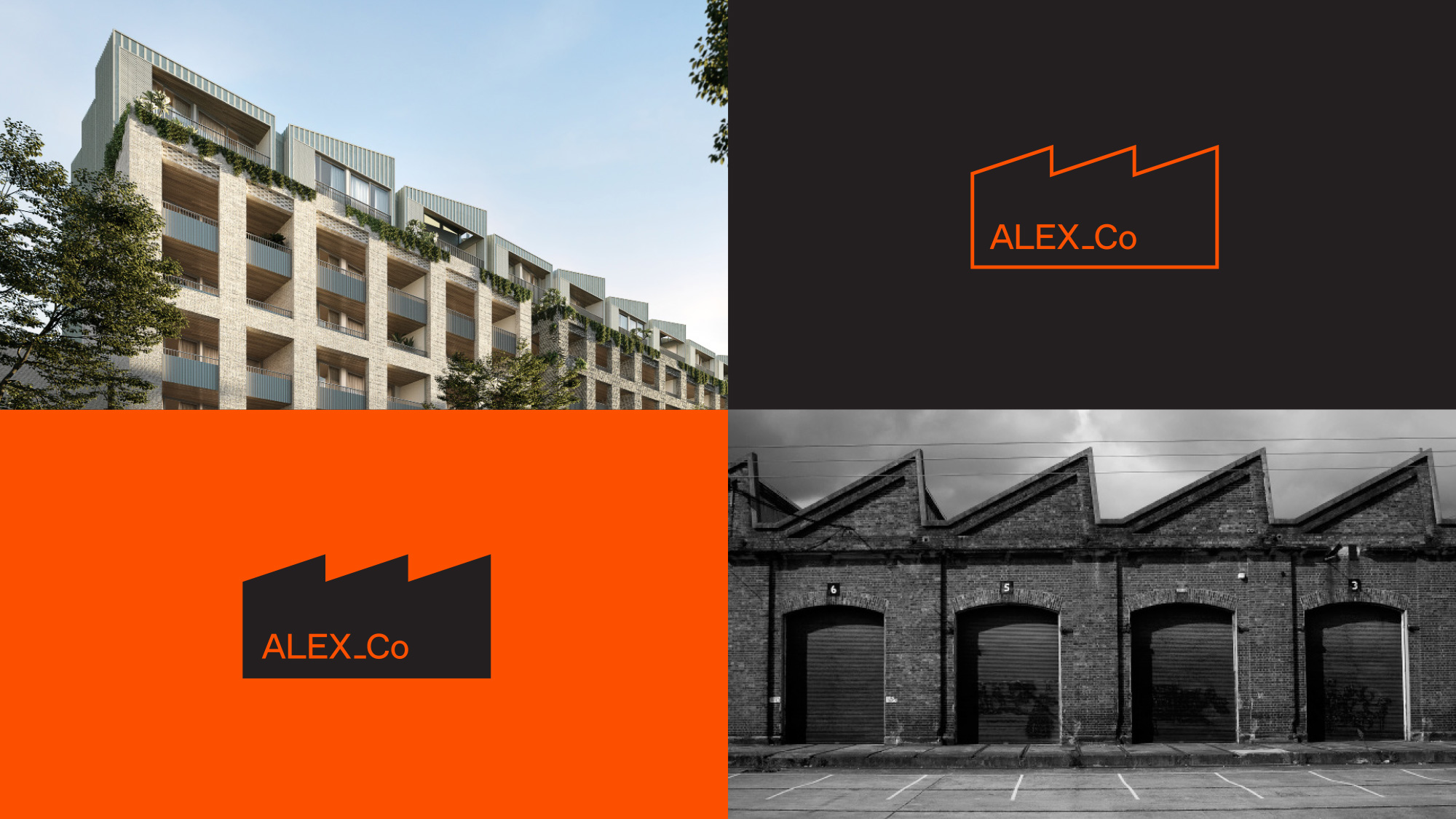 Messaging and Visual Language
Crafted messaging and the visual language with its bold use of fluoro orange, serif stencil typography and imagery brings a modern and urban industrial chic to the brand. Referencing the stunning warehouse-inspired design of the residences and also showcasing the convenience of living in Alexandria.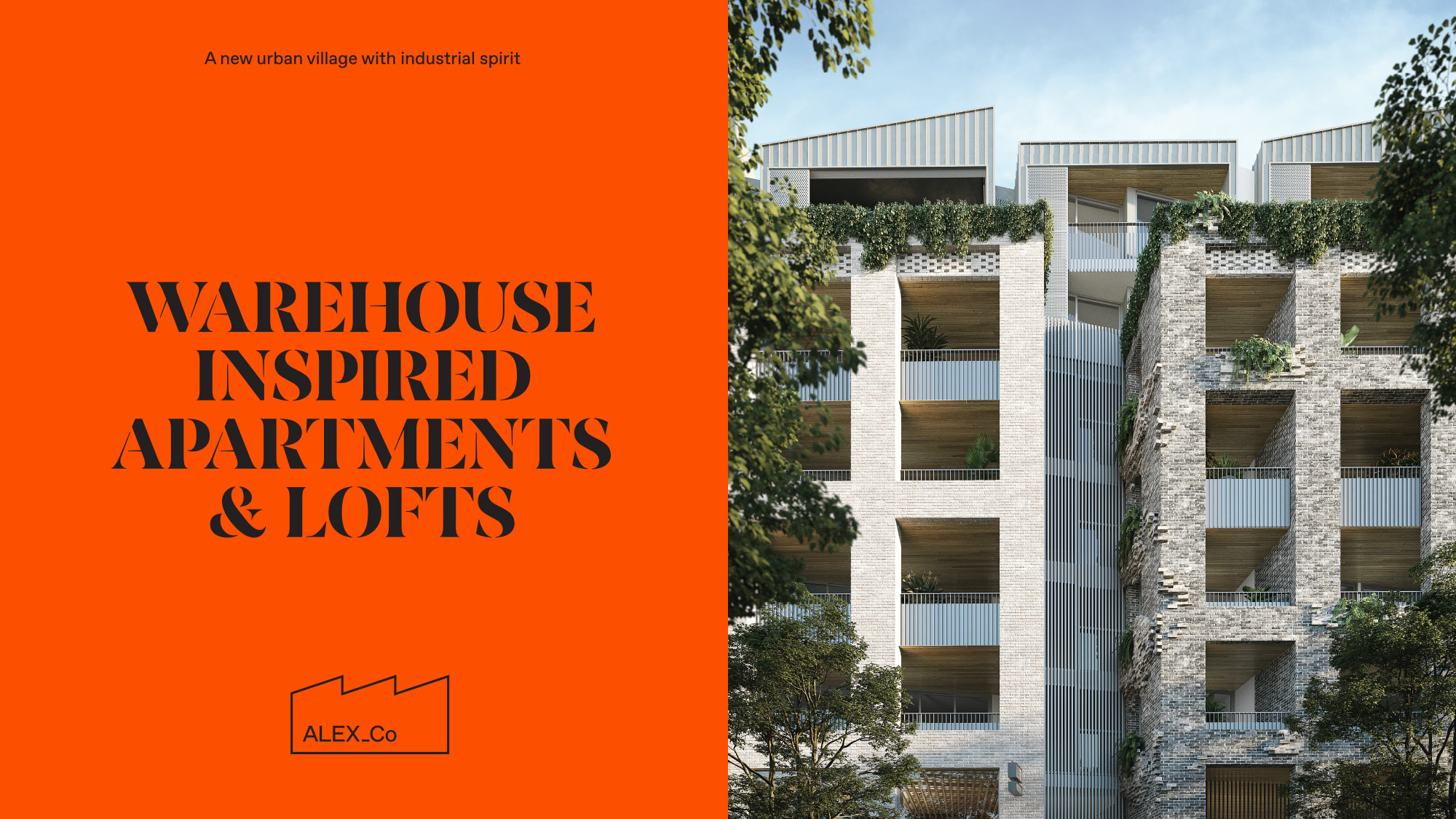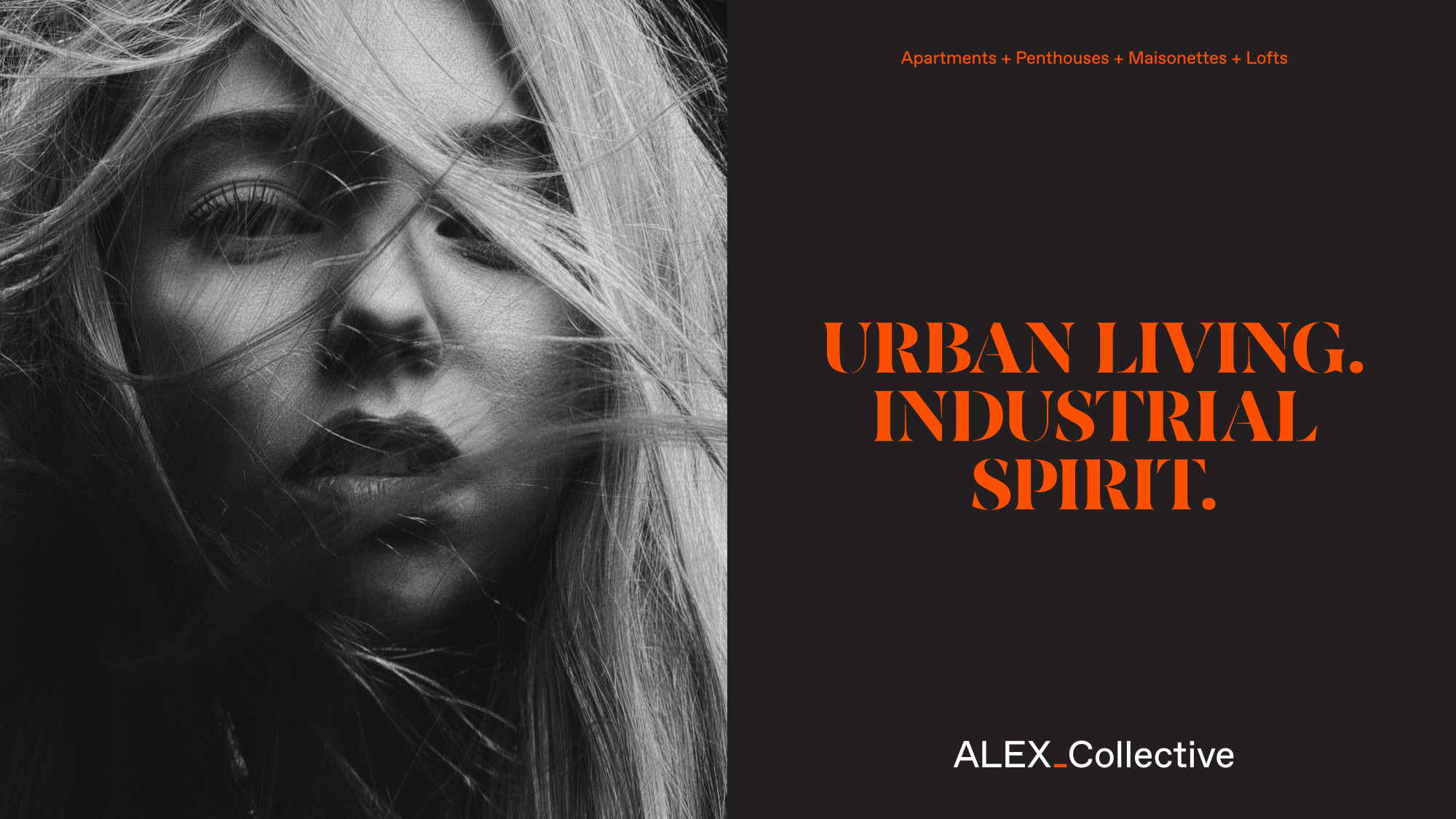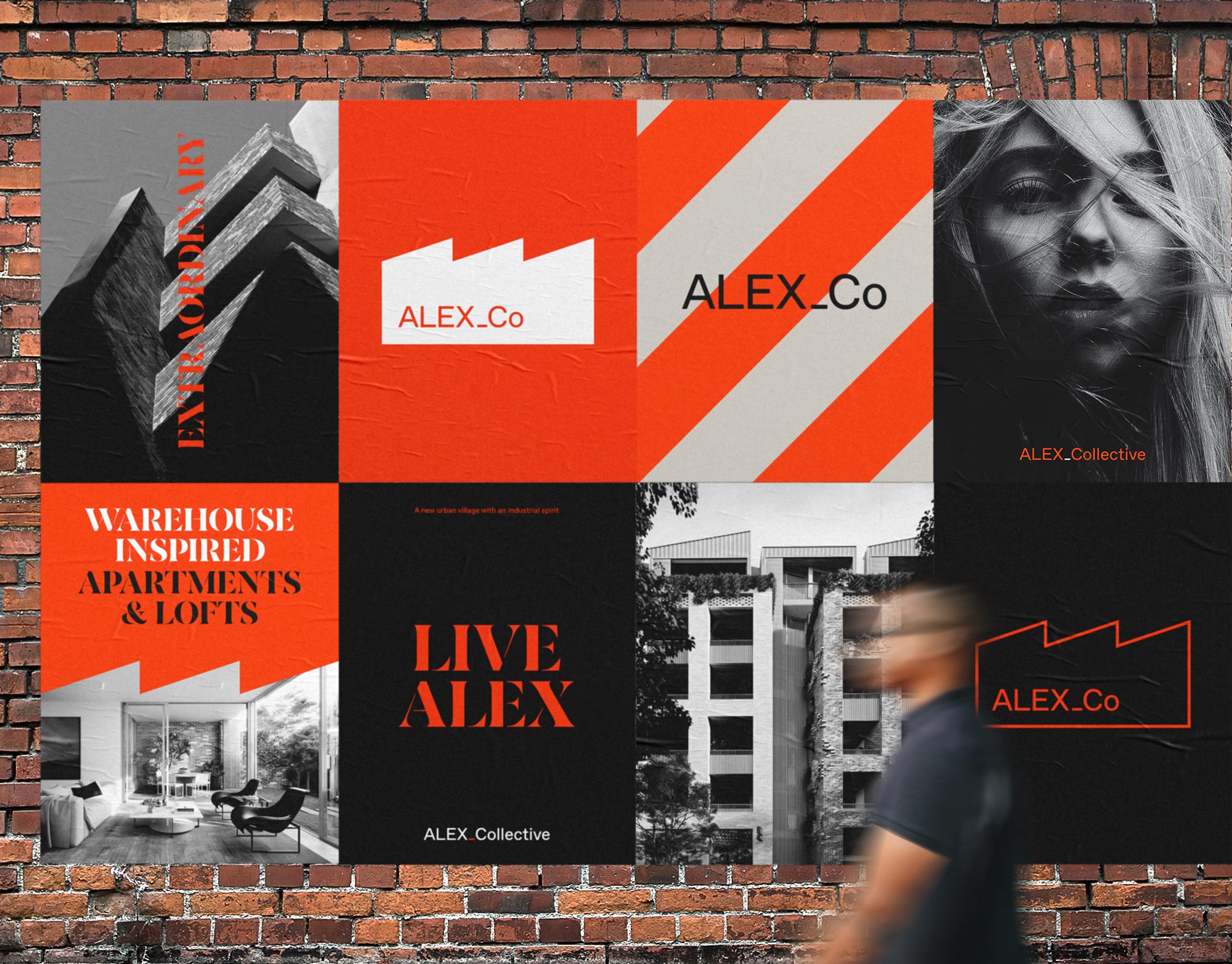 Marketing Collateral

The brand was rolled out across multiple touchpoints including brochure, floorplans, website, press ads, social media, signage and other collateral.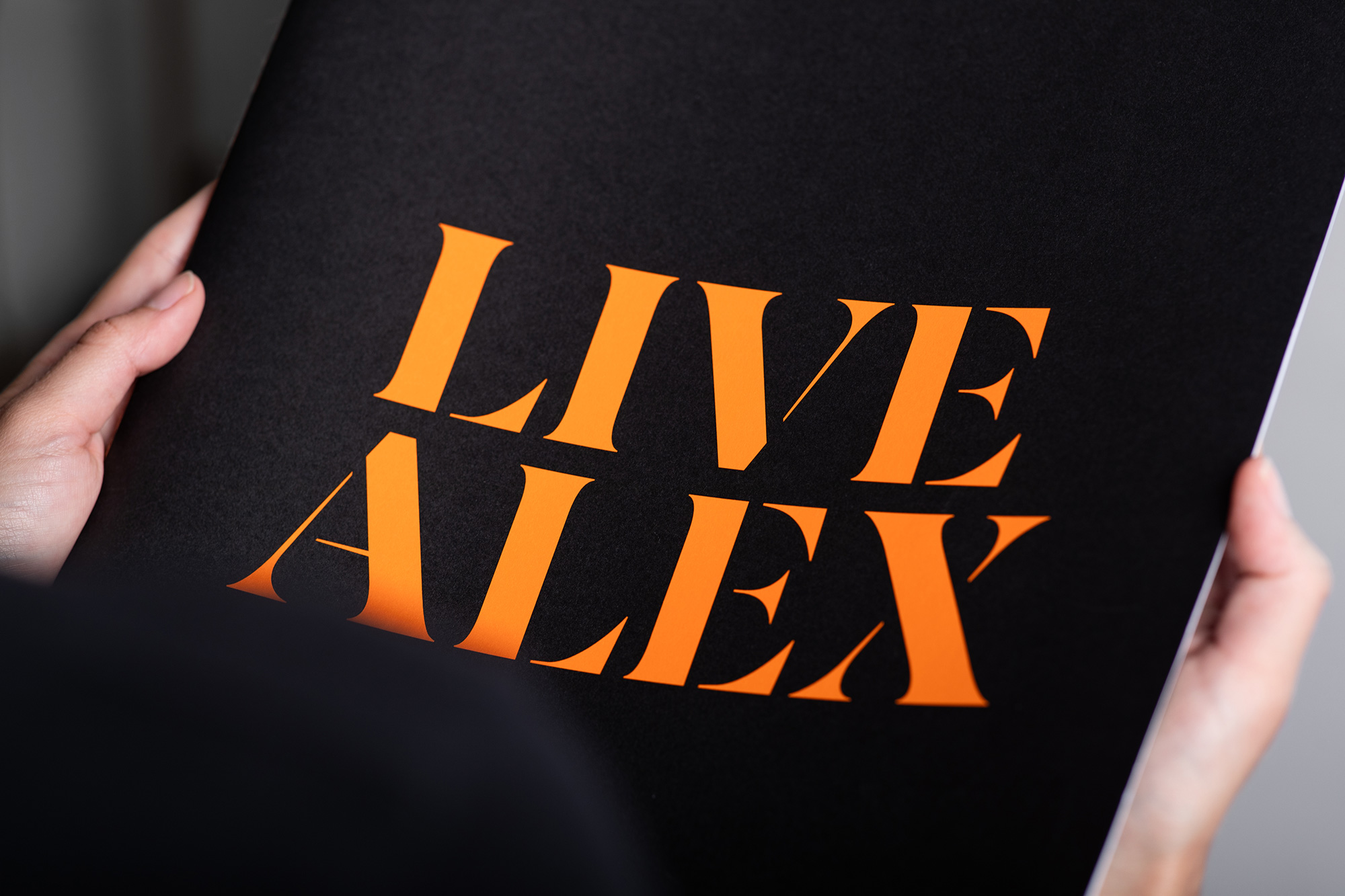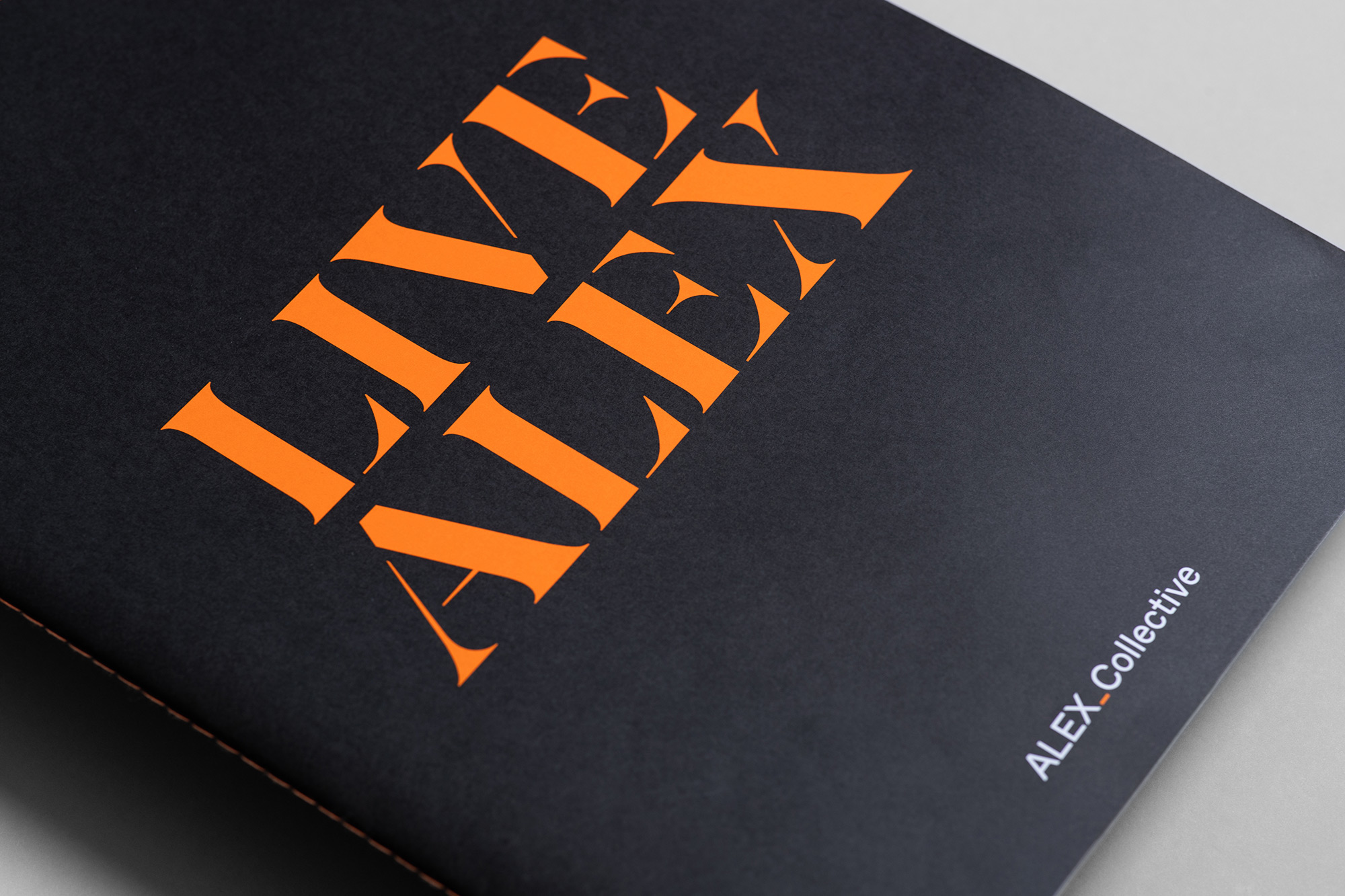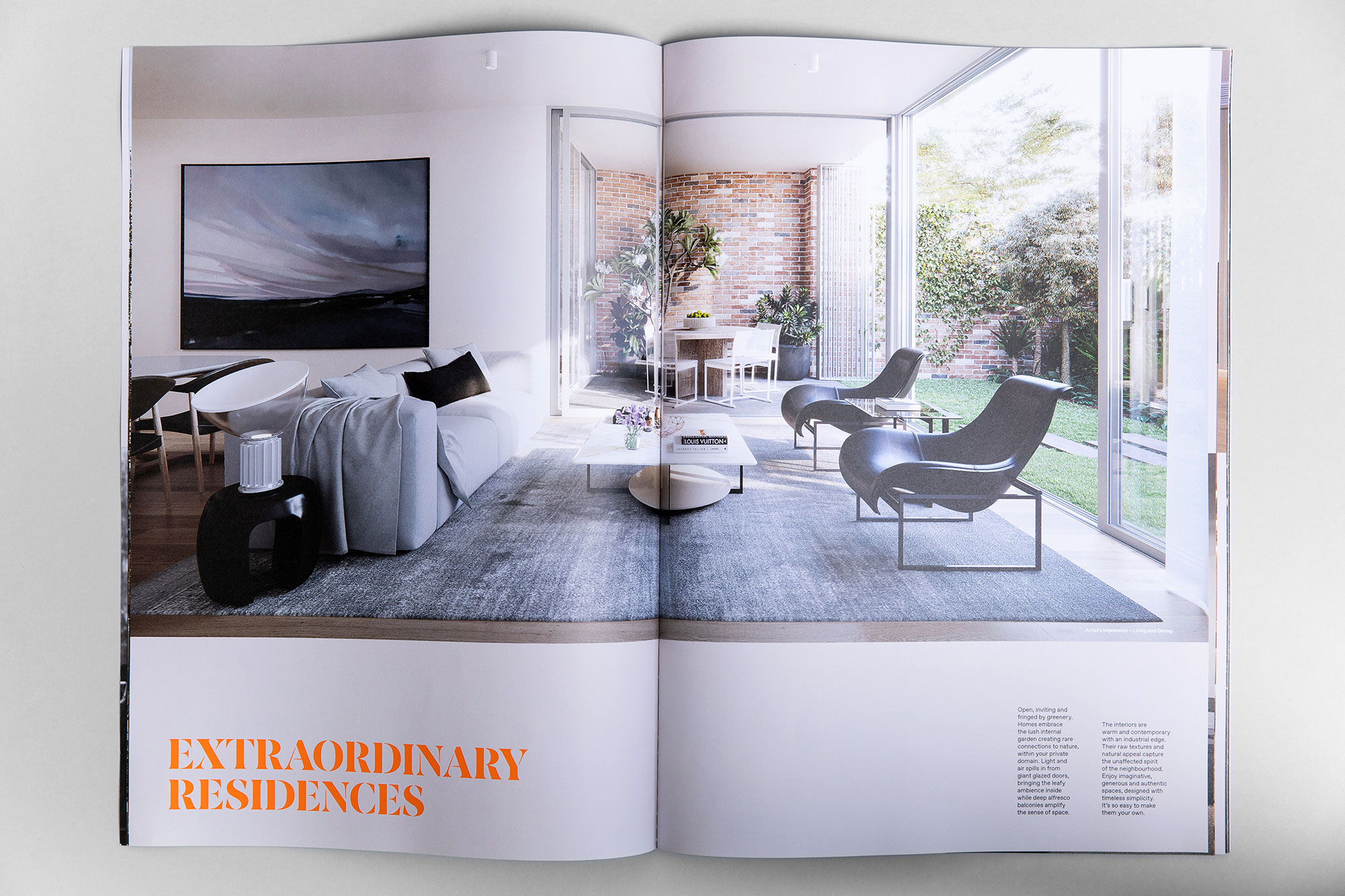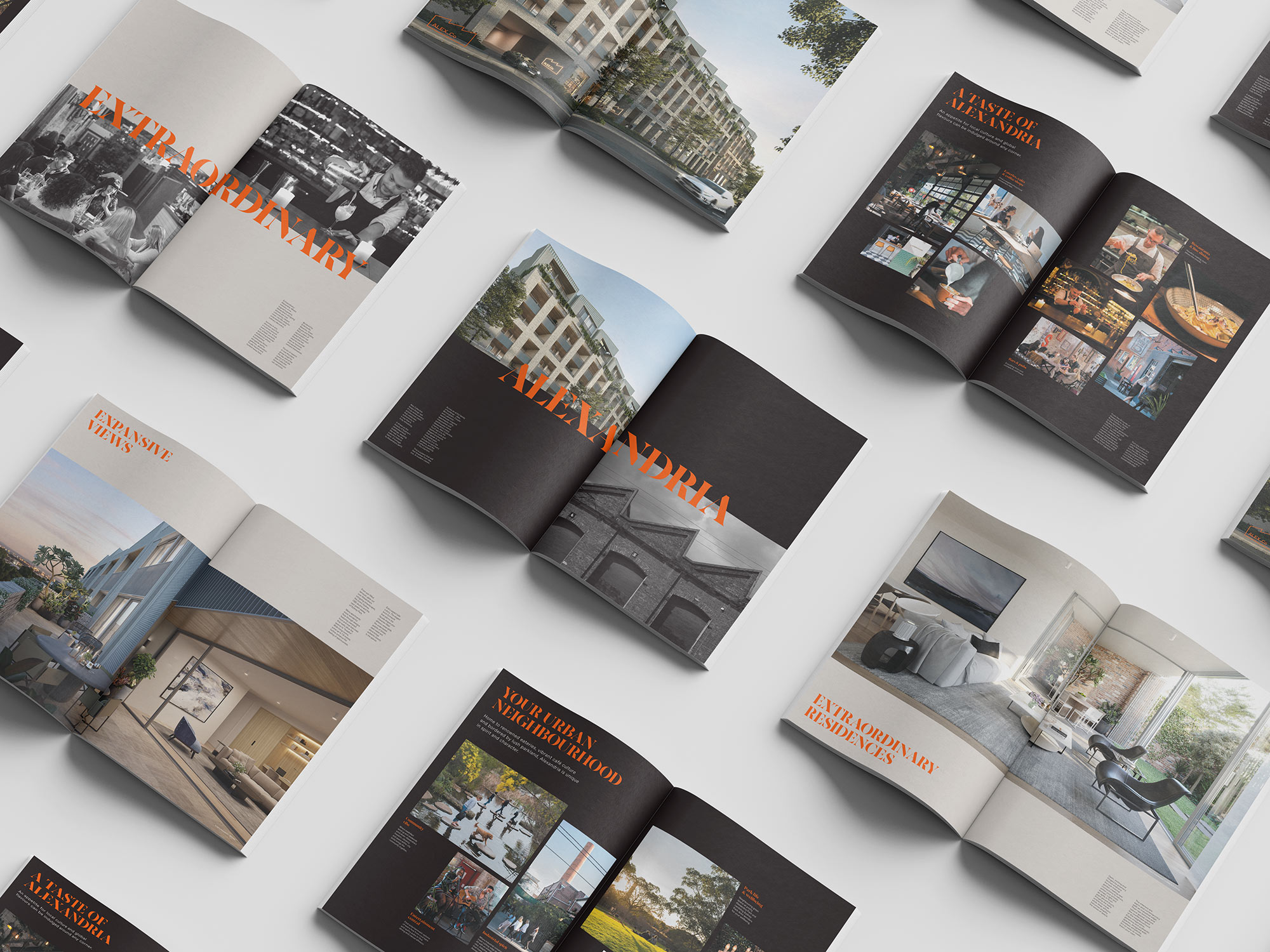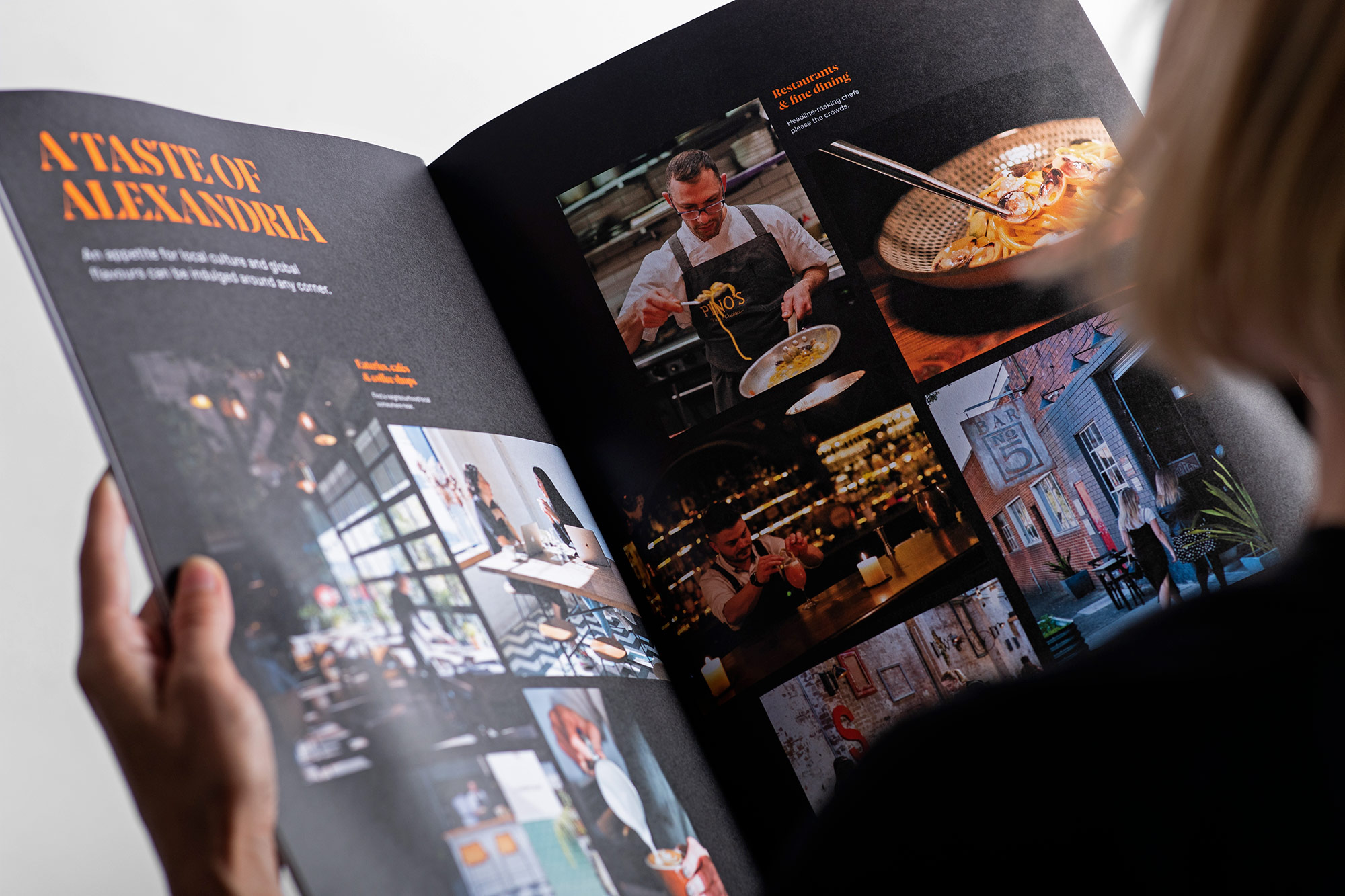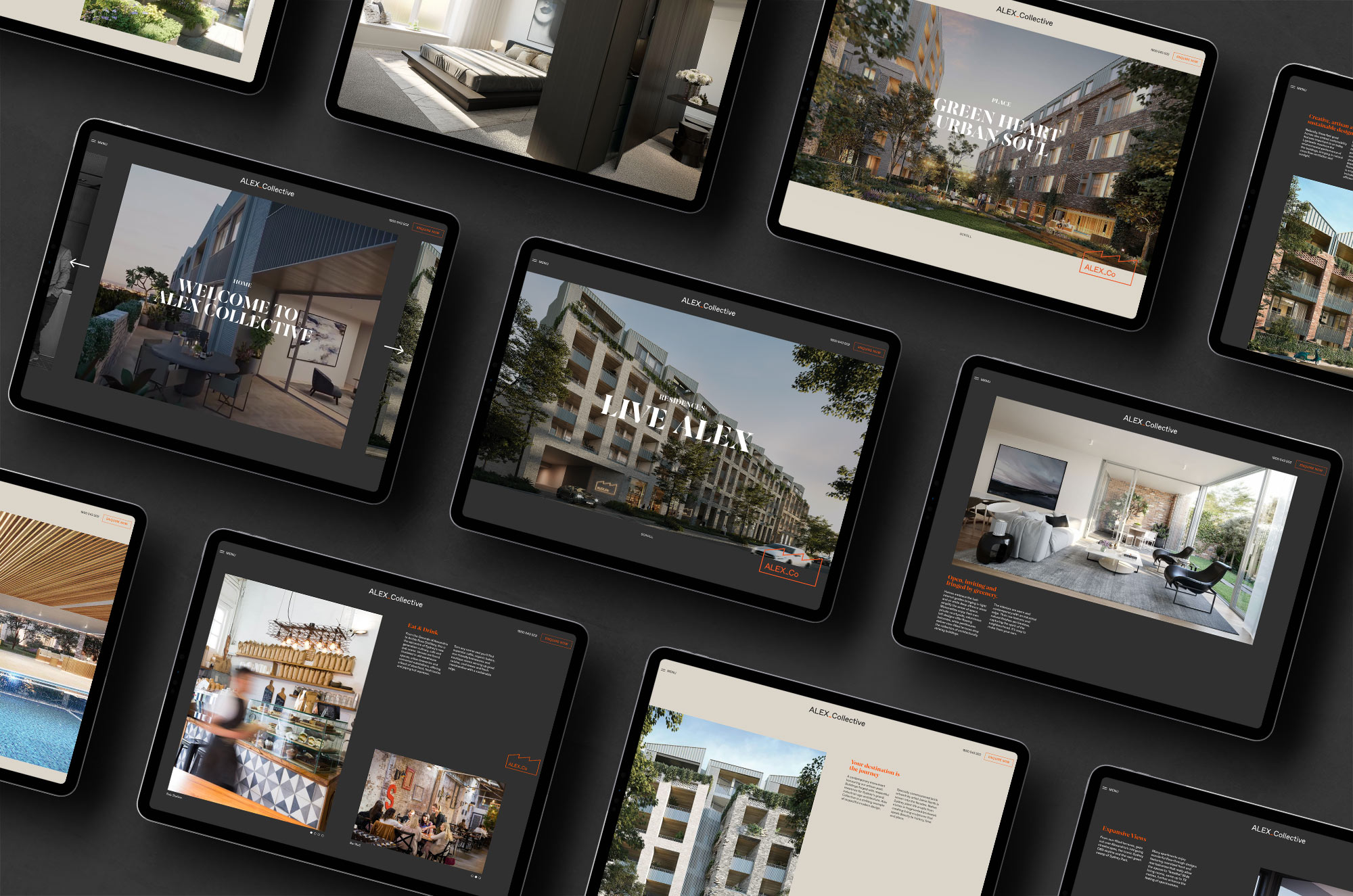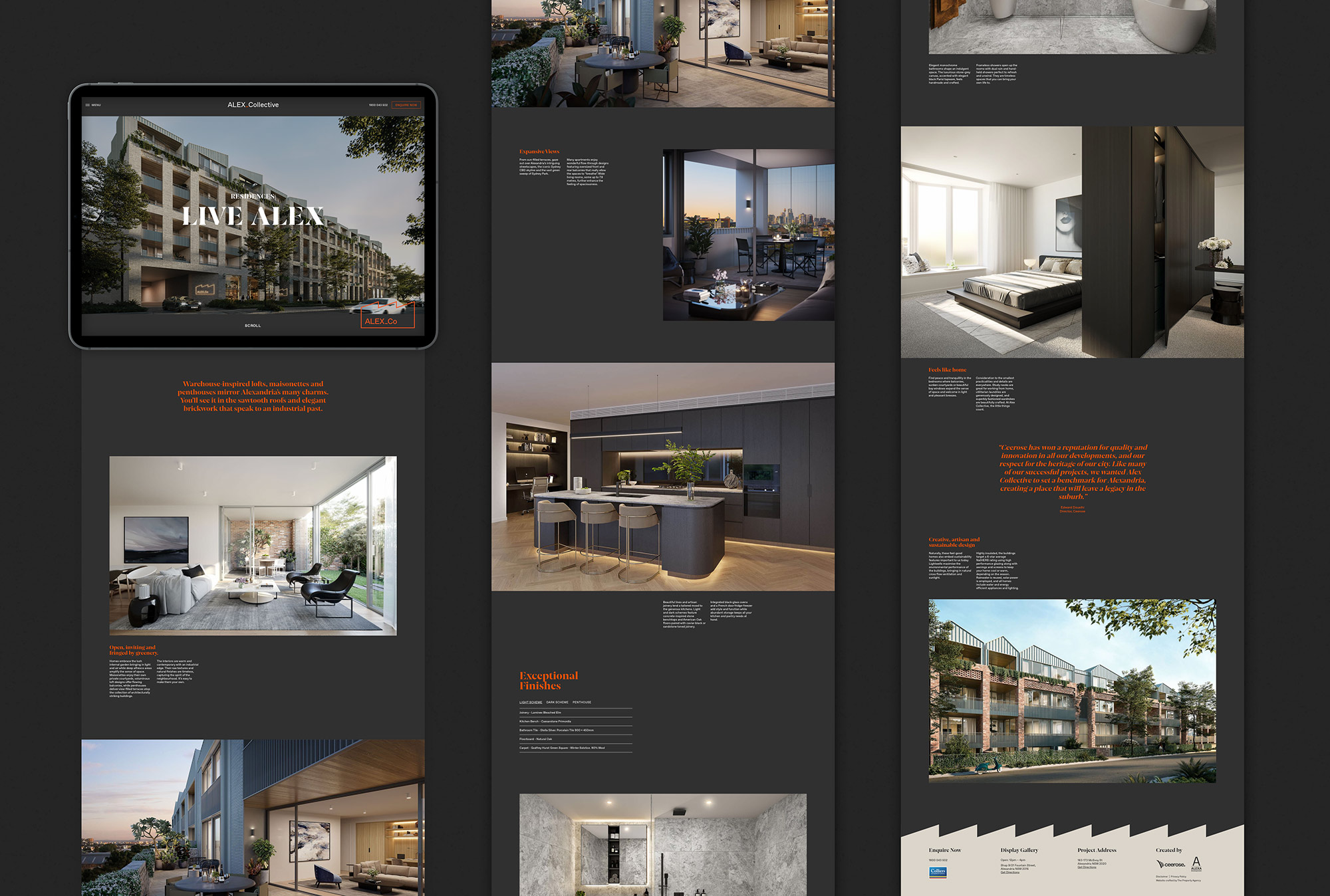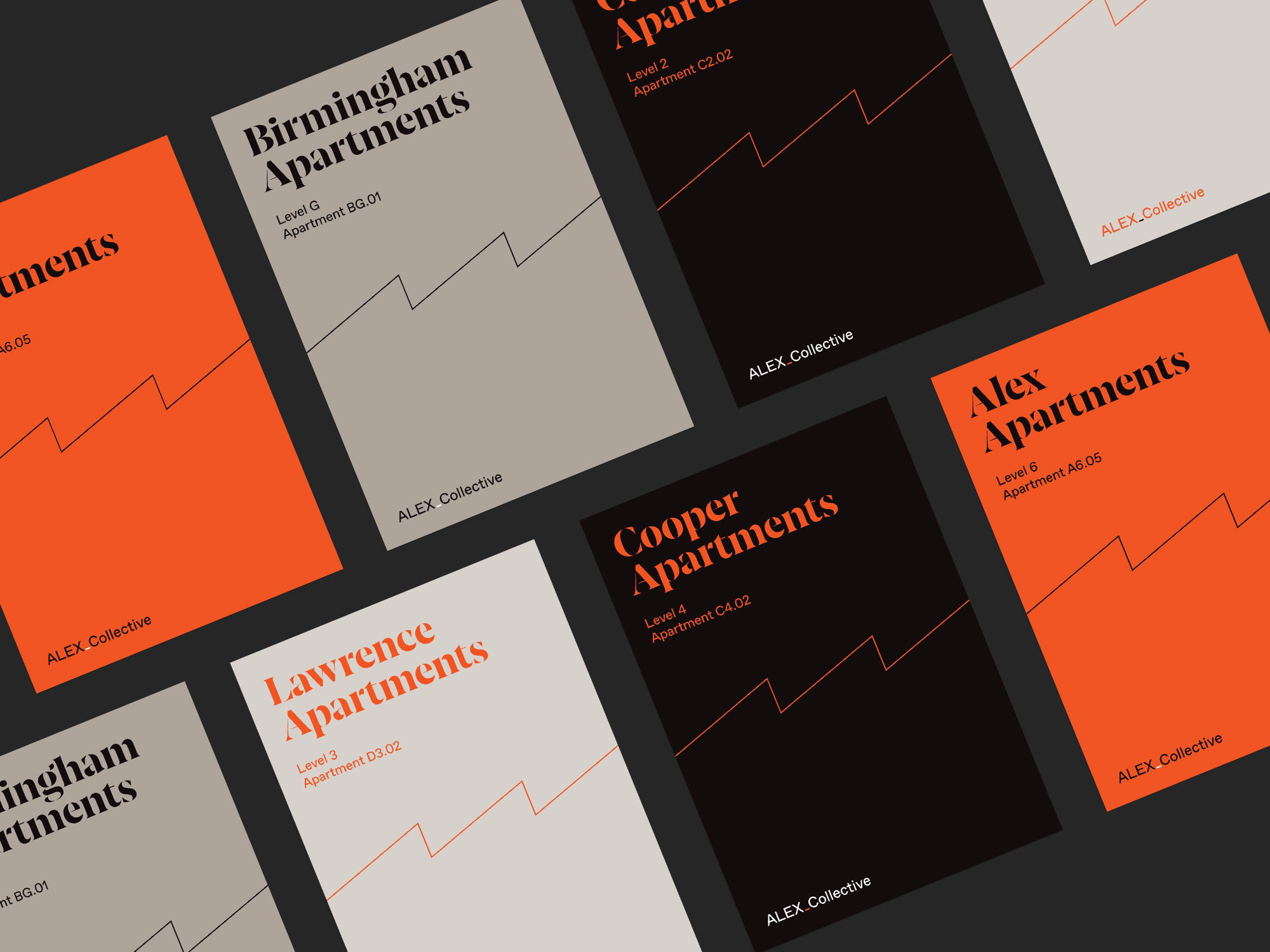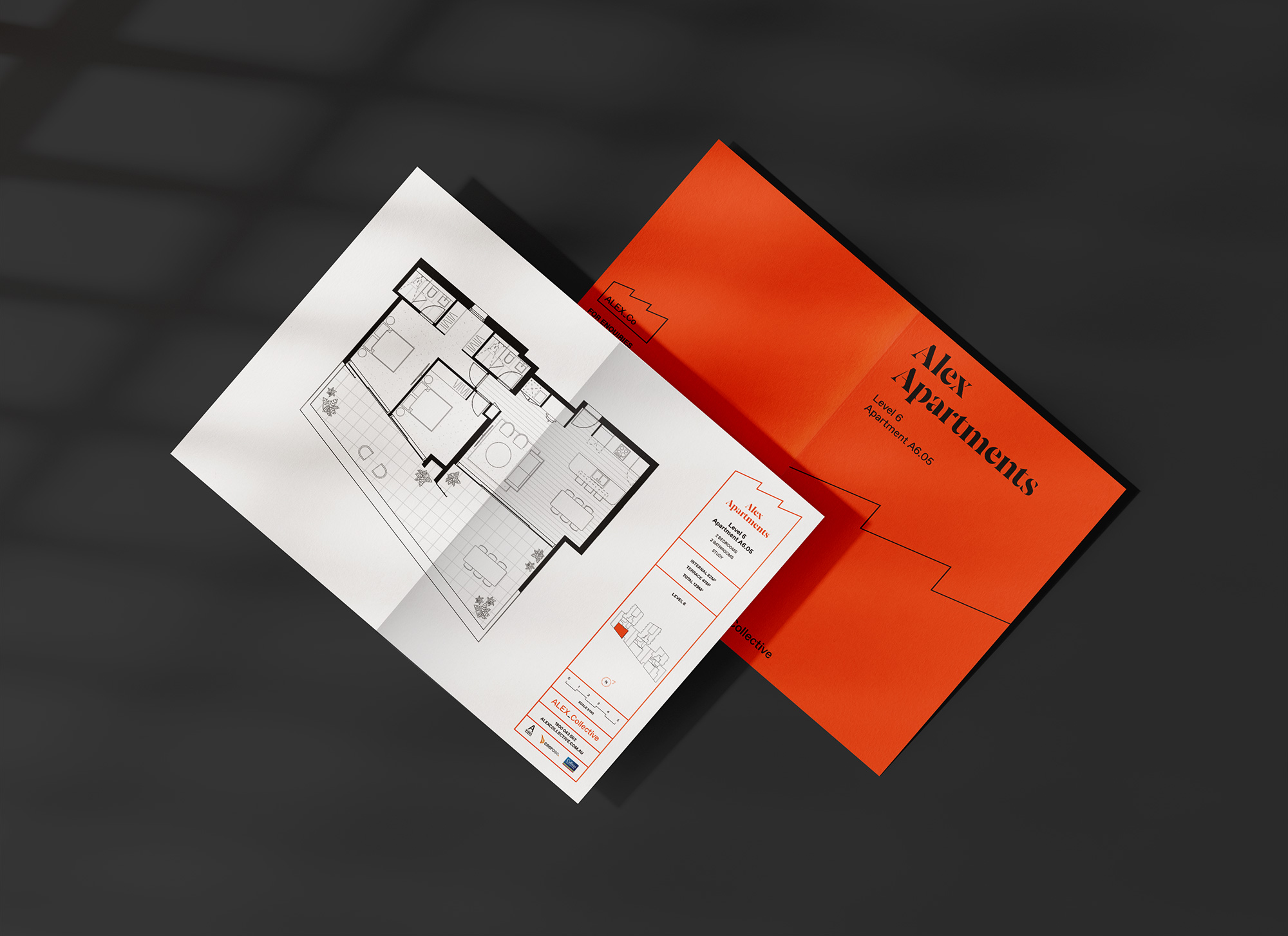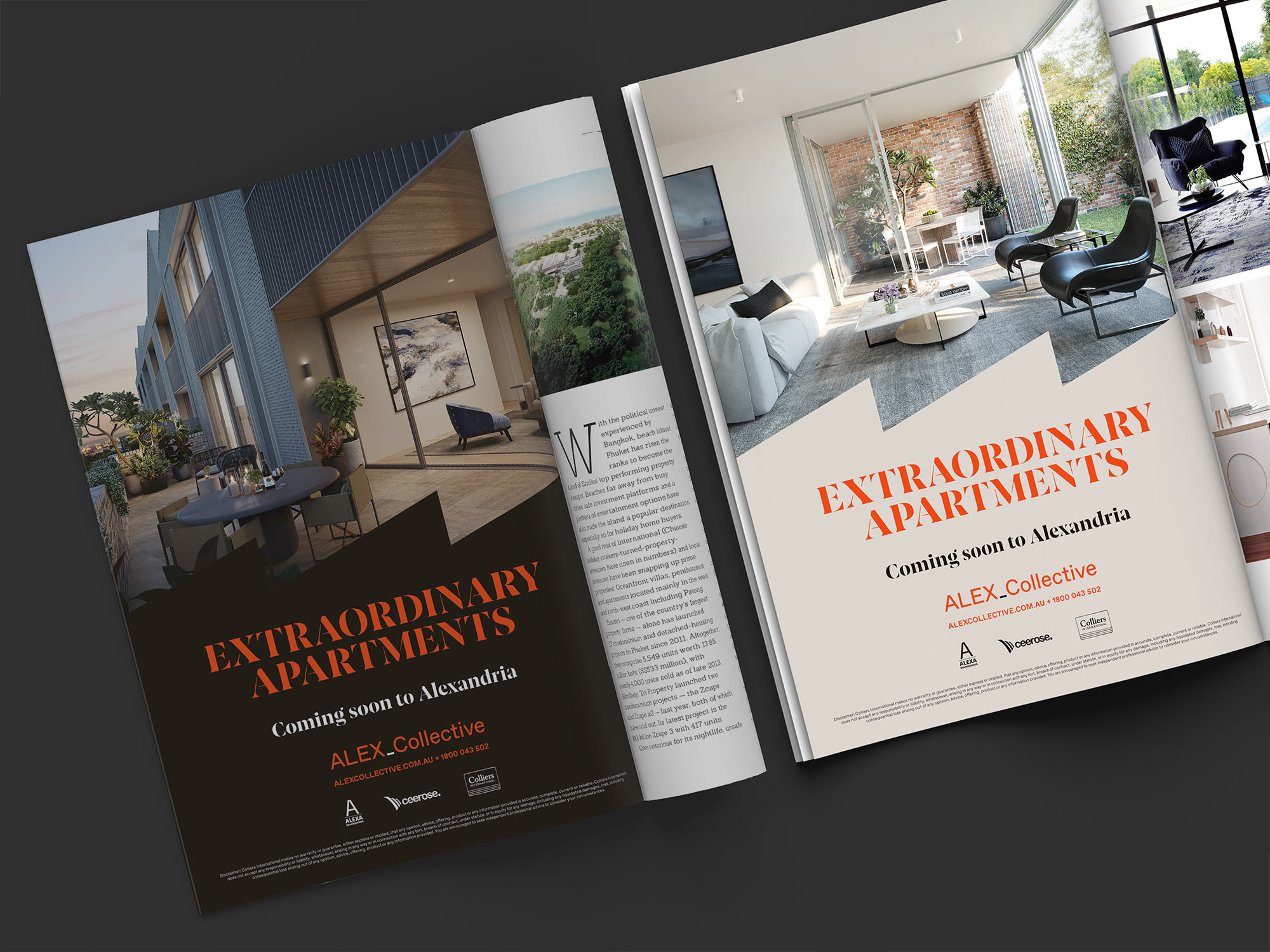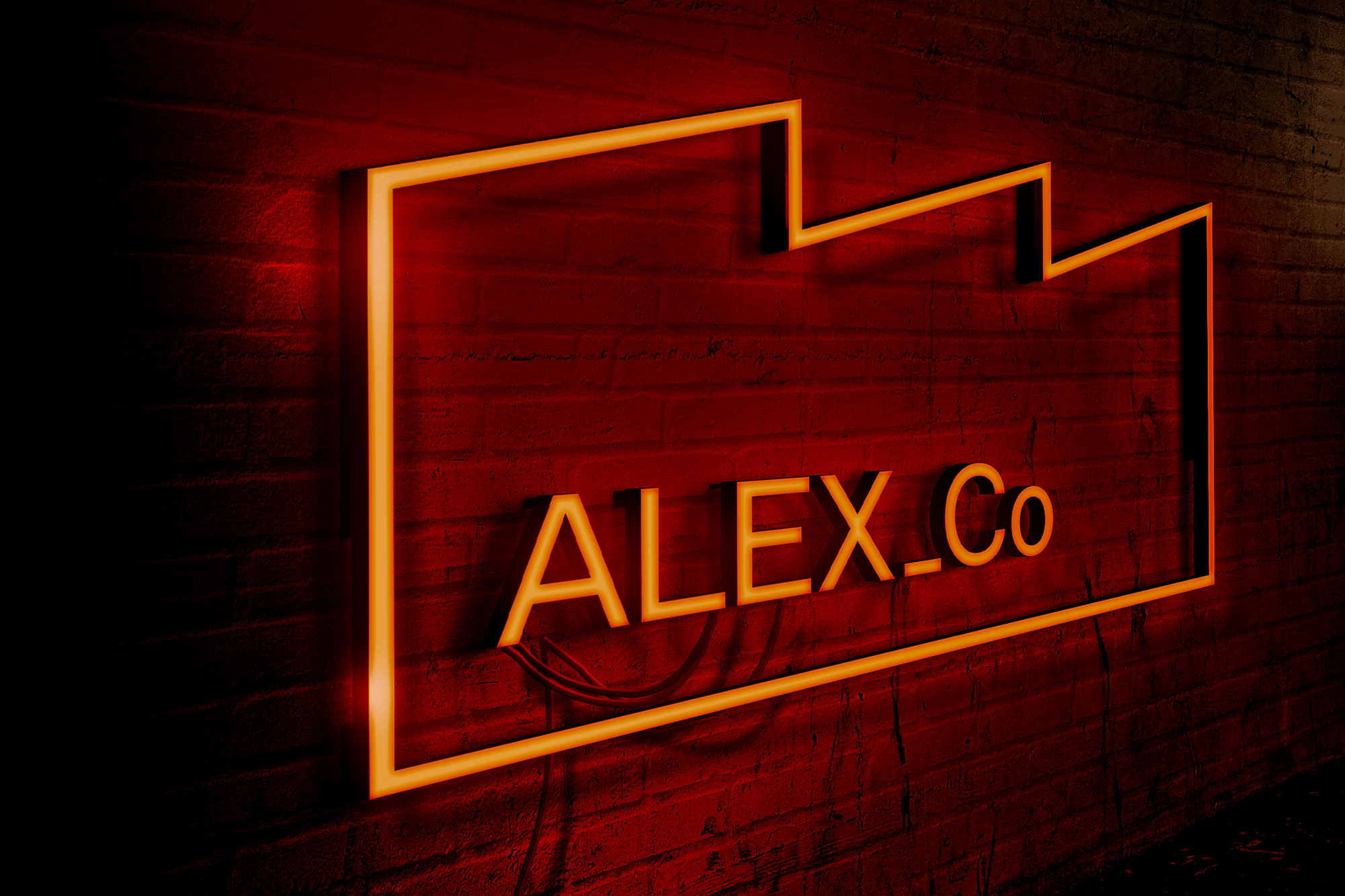 Award
This project won a Silver in the International Graphis Design Awards for Branding and features in the Graphis Design Annual 2022 publication. Winner in the Asia Pacific Property Awards 2021-2022 for Best Development Marketing in Australia.

Credits
Creative Collaboration: Costa Popolizio, Nick Little, Kyran Della Vedova