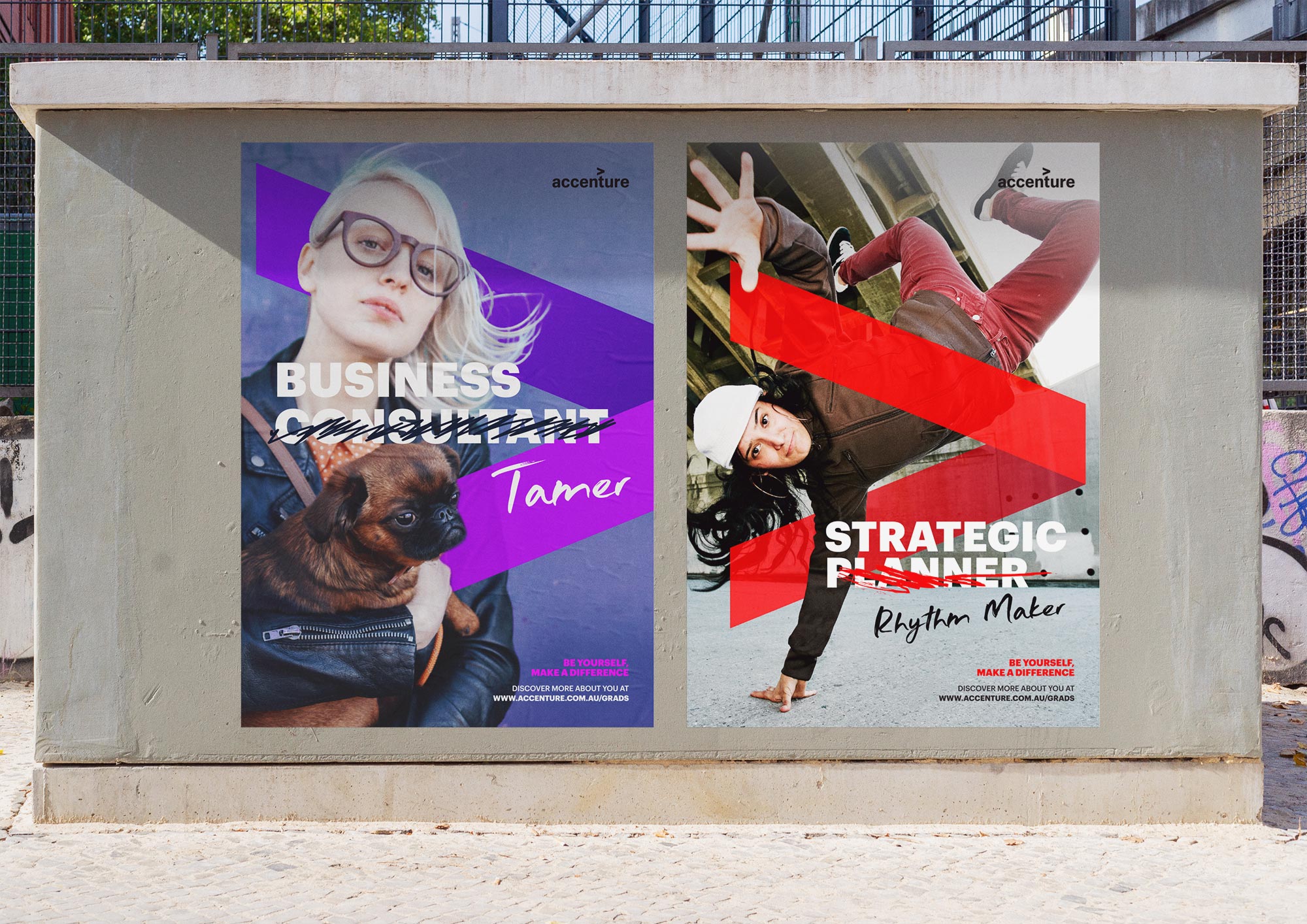 Accenture Graduate Recruitment Campaign
CLIENT
Accenture
MY ROLE
Creative Concept, Art Direction and Design
AGENCY
Blaze Advertising (WPP)
Overview
Millennials want more out of their careers than simply a job title. They are highly motivated on making a difference in the world, working on projects that matter and belonging to organisations that are culturally inclusive.
Accenture, a multi-national professional services firm, required a graduate recruitment campaign that would not only resonate with this target audience but encourage them to apply for internships across the five business divisions – Technology, Digital, Strategy, Consulting and Operations.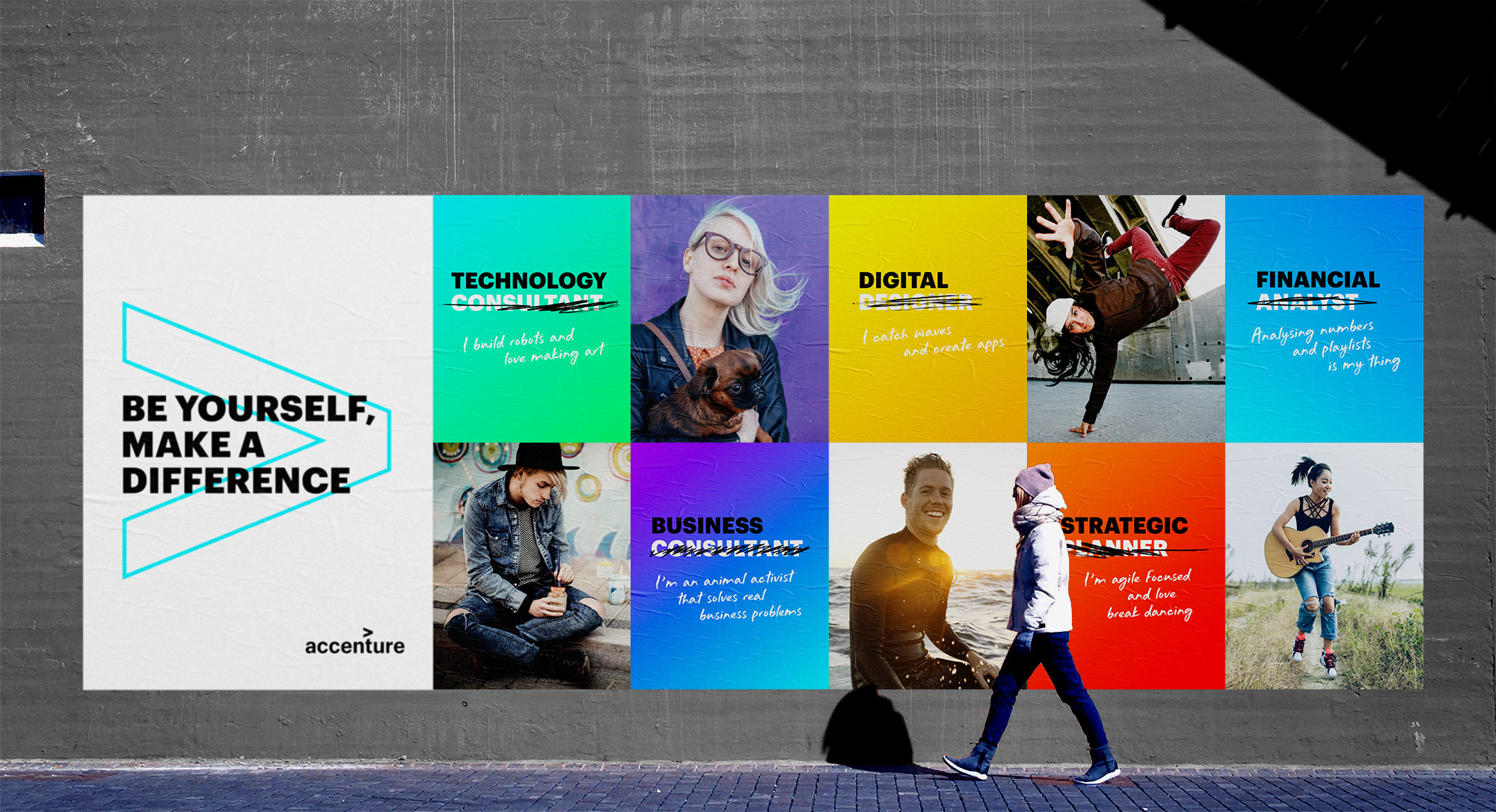 Solution
The 'Be Yourself, Make a Difference' campaign was developed. Utilising graduate ambassadors across the five business divisions, we took their job titles and turned it on its head – by crossing out half of each job title and revealing the real person was behind the nameplate. This graphical messaging device enabled Accenture to tell authentic stories on how their graduate ambassador's interests/attributes were celebrated and utilised in the work they conducted each day.
From an art direction standpoint, the use of photography and handwriting makes the visuals more personal and relevant to a millennial audience. The campaign also uses the full-spectrum of the Accenture brand colours to highlight the different business divisions.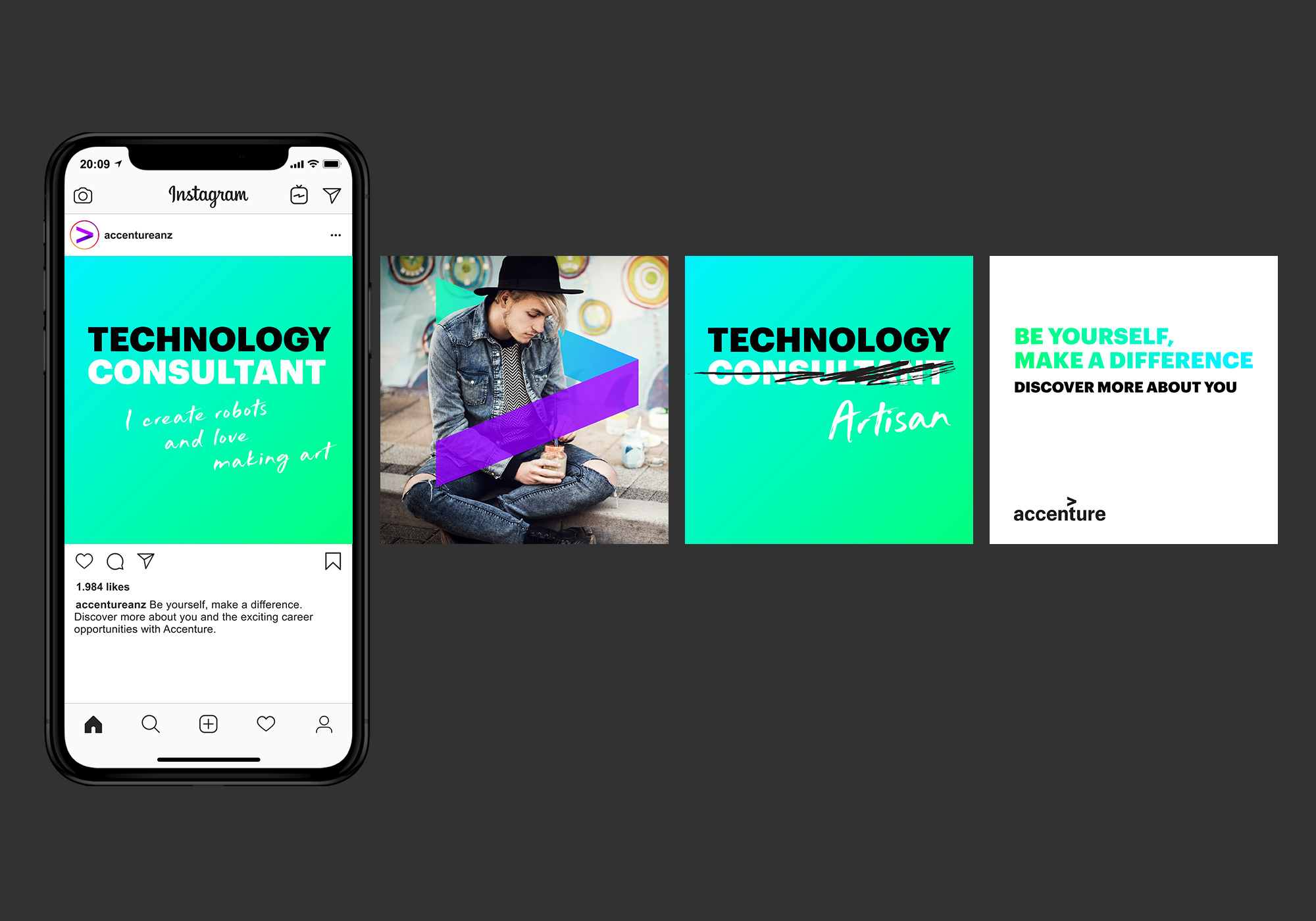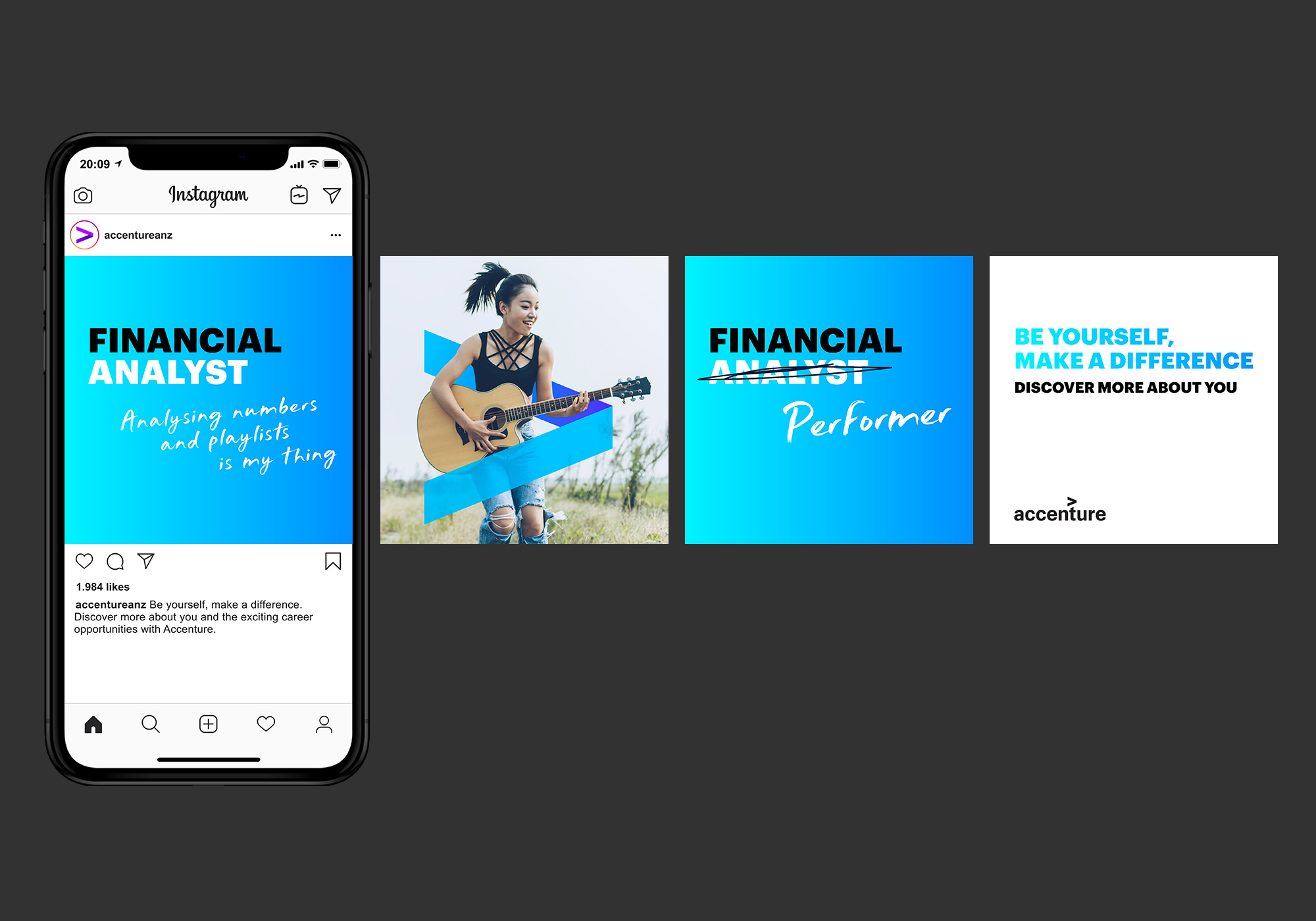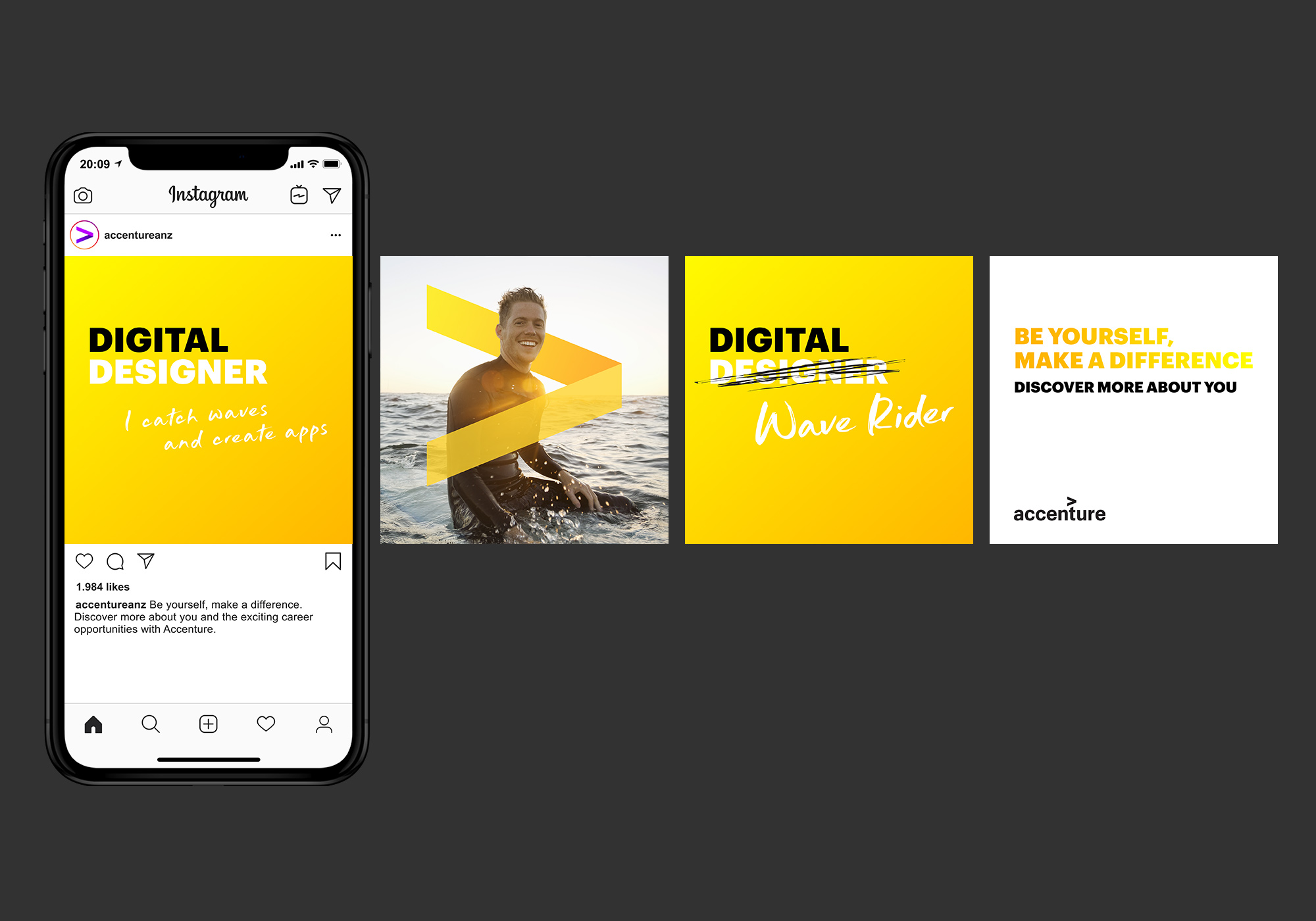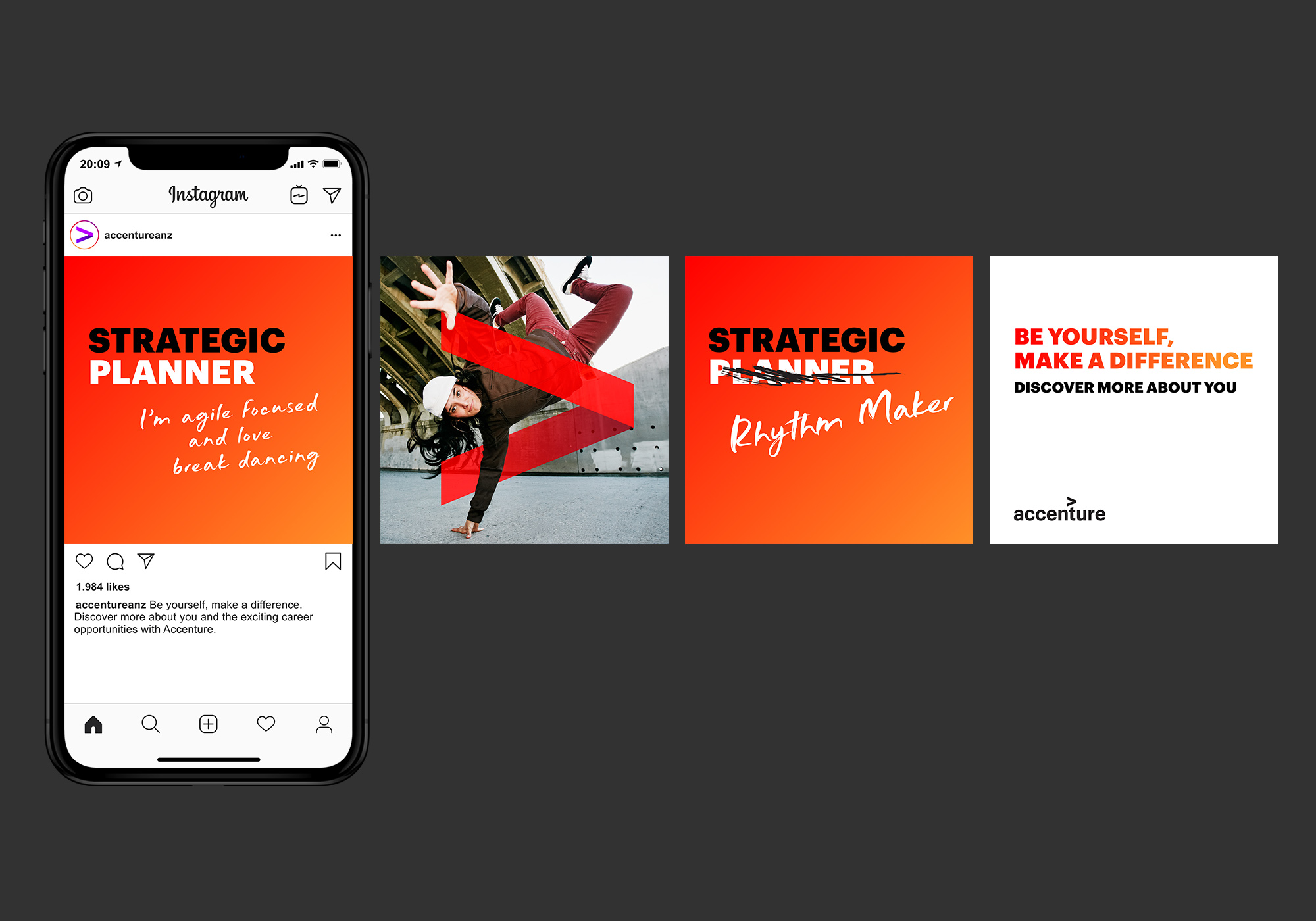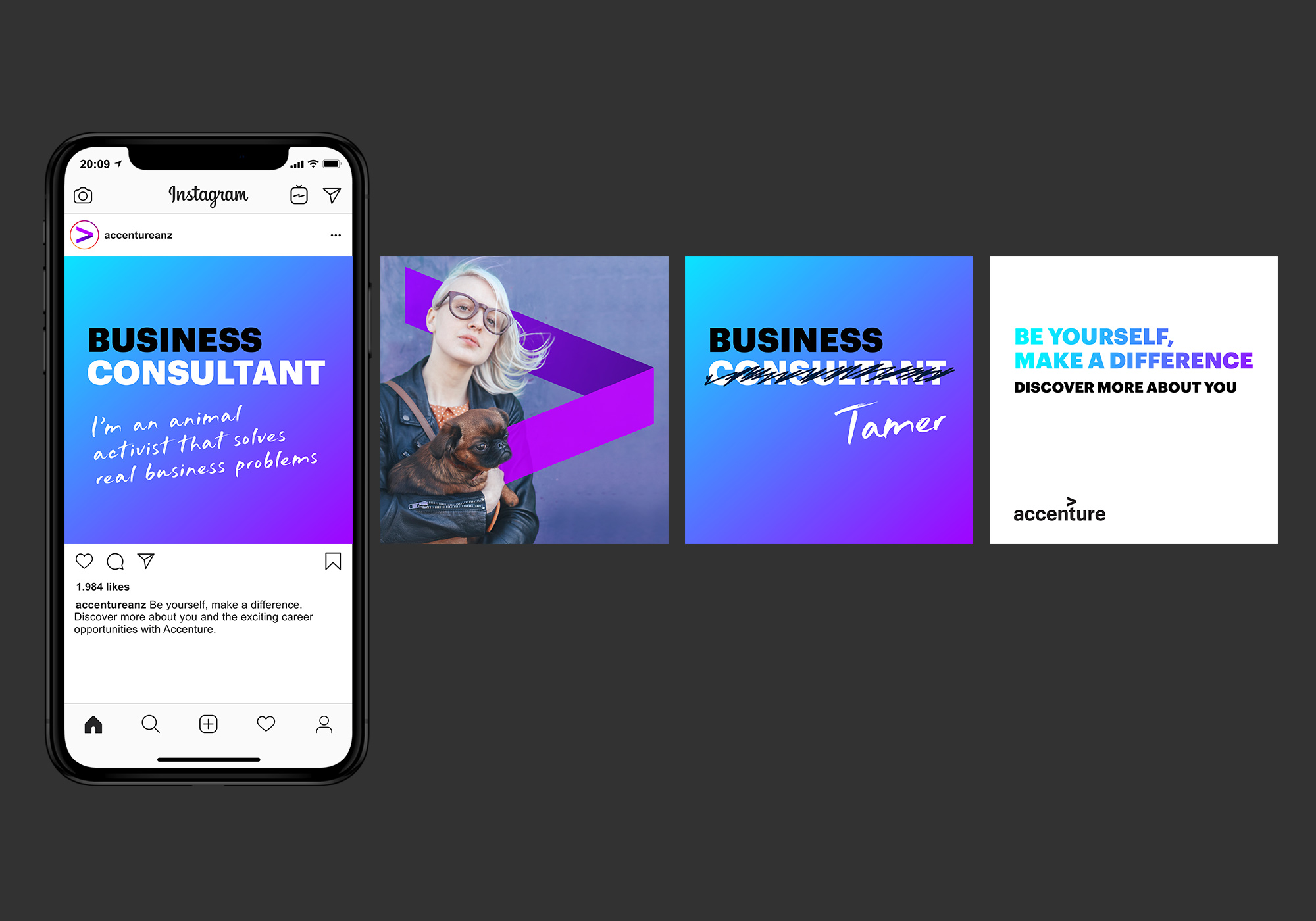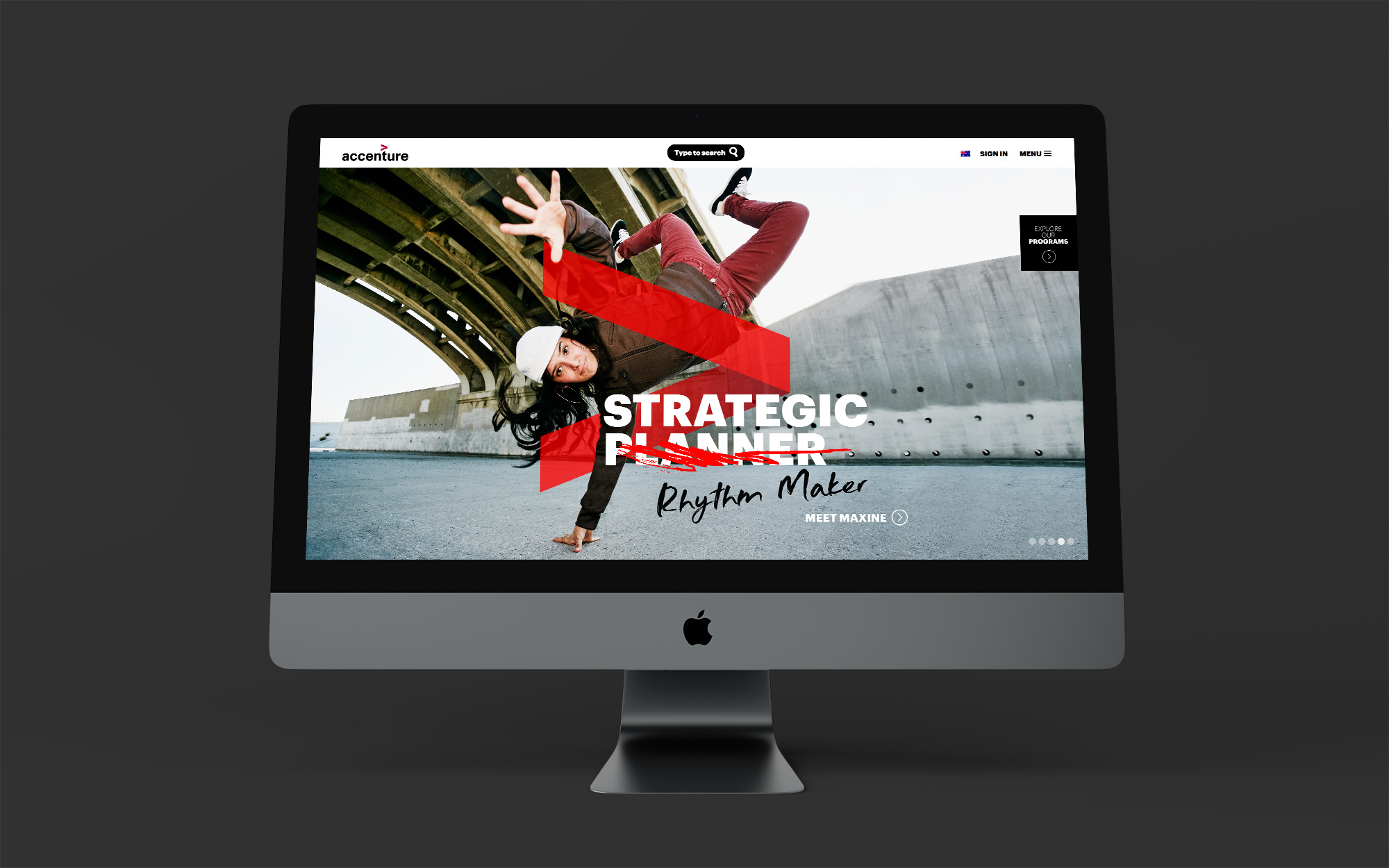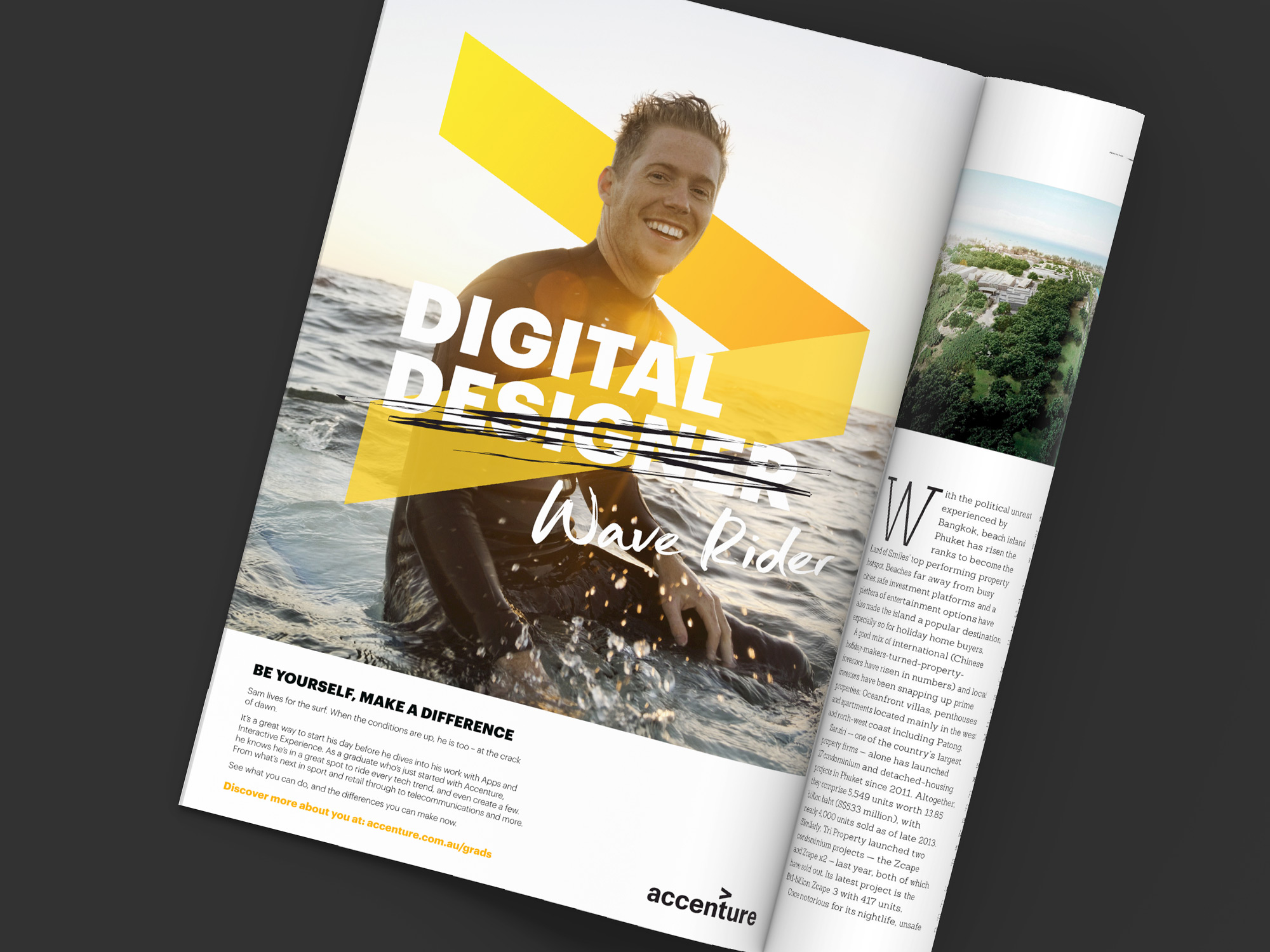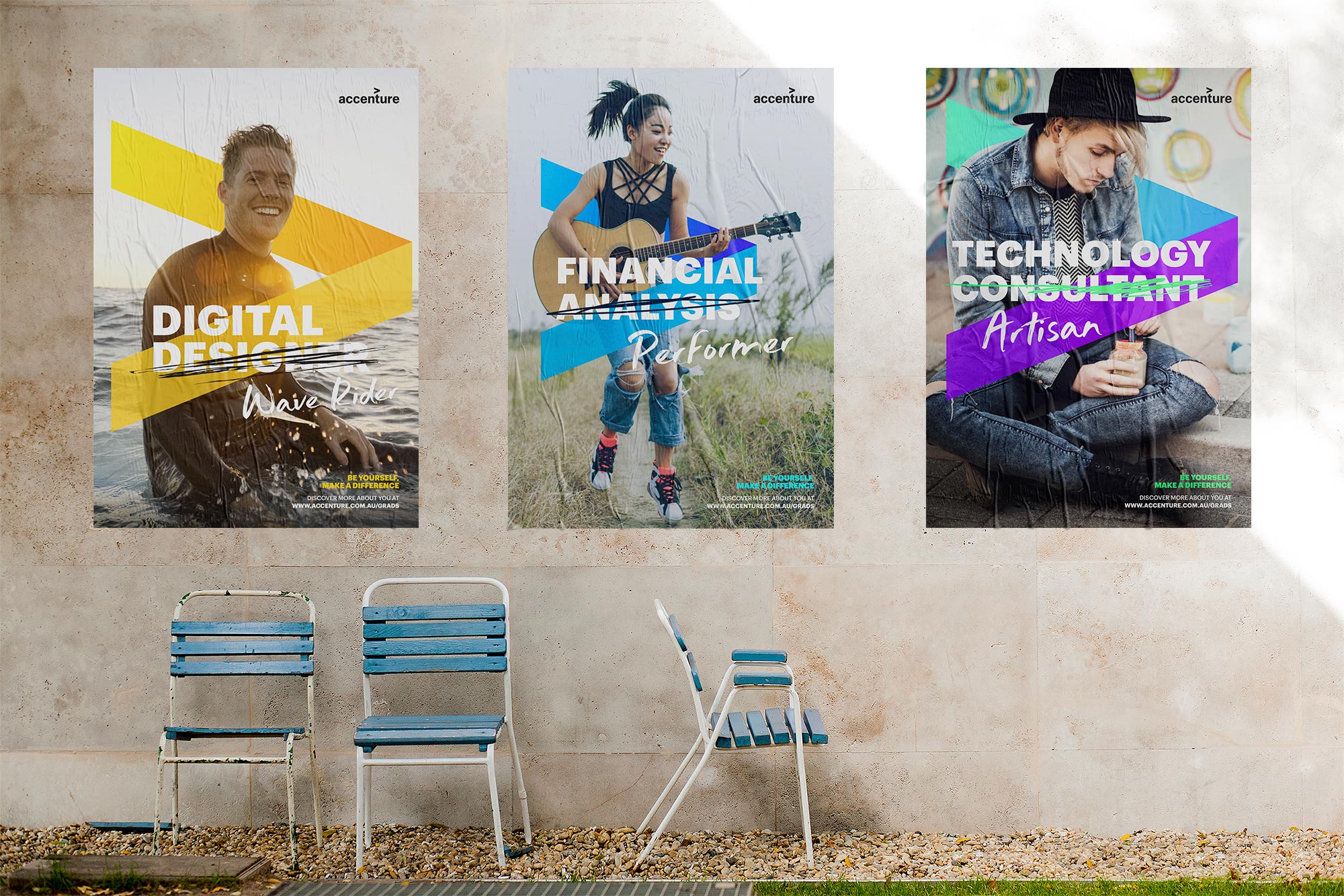 Credits
Creative: Costa Popolizio
Copywriter: Angus Williams