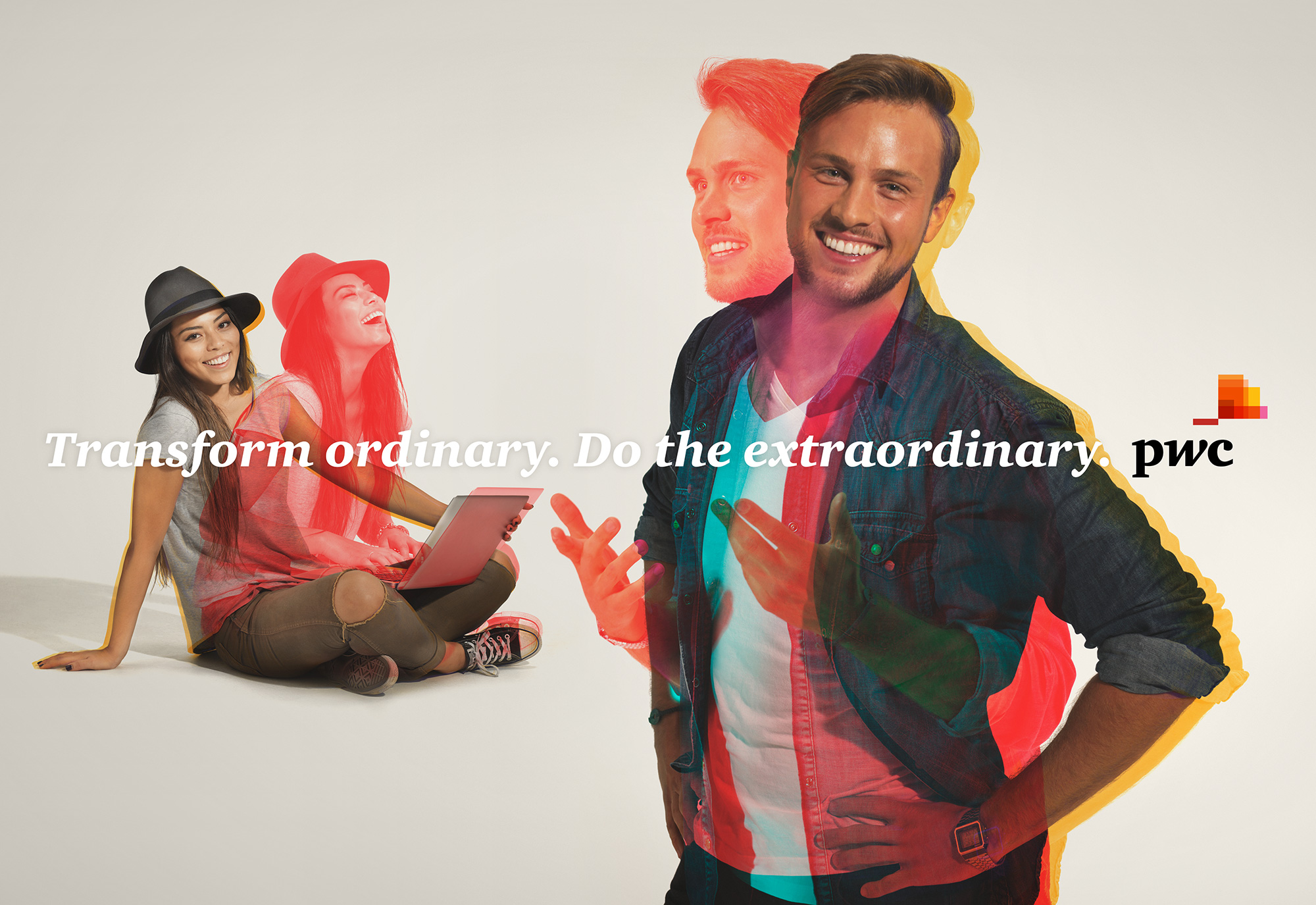 Client
PwC
Project Type
Employer Brand and Graduate Recruitment Campaign
Overview

Graduate students have an enormous range of career choices. There are opportunities with IT & Web multinationals, engineering firms, telcos, banks, retail and more.
PwC, one of the 'big four' professional services organisations, needed to attract more diverse talent – going beyond just accountants. Targeting STEM (Science, Technology, Engineering, Mathematics) students, PwC required an employment campaign that not only resonated with this target market, but stood out.
Although strict global brand guidelines were in place, I was given flexibility to push these boundaries due to a younger audience. Developing a more emotive brand expression that would best appeal to this graduate (mainly Gen-Y) mindset.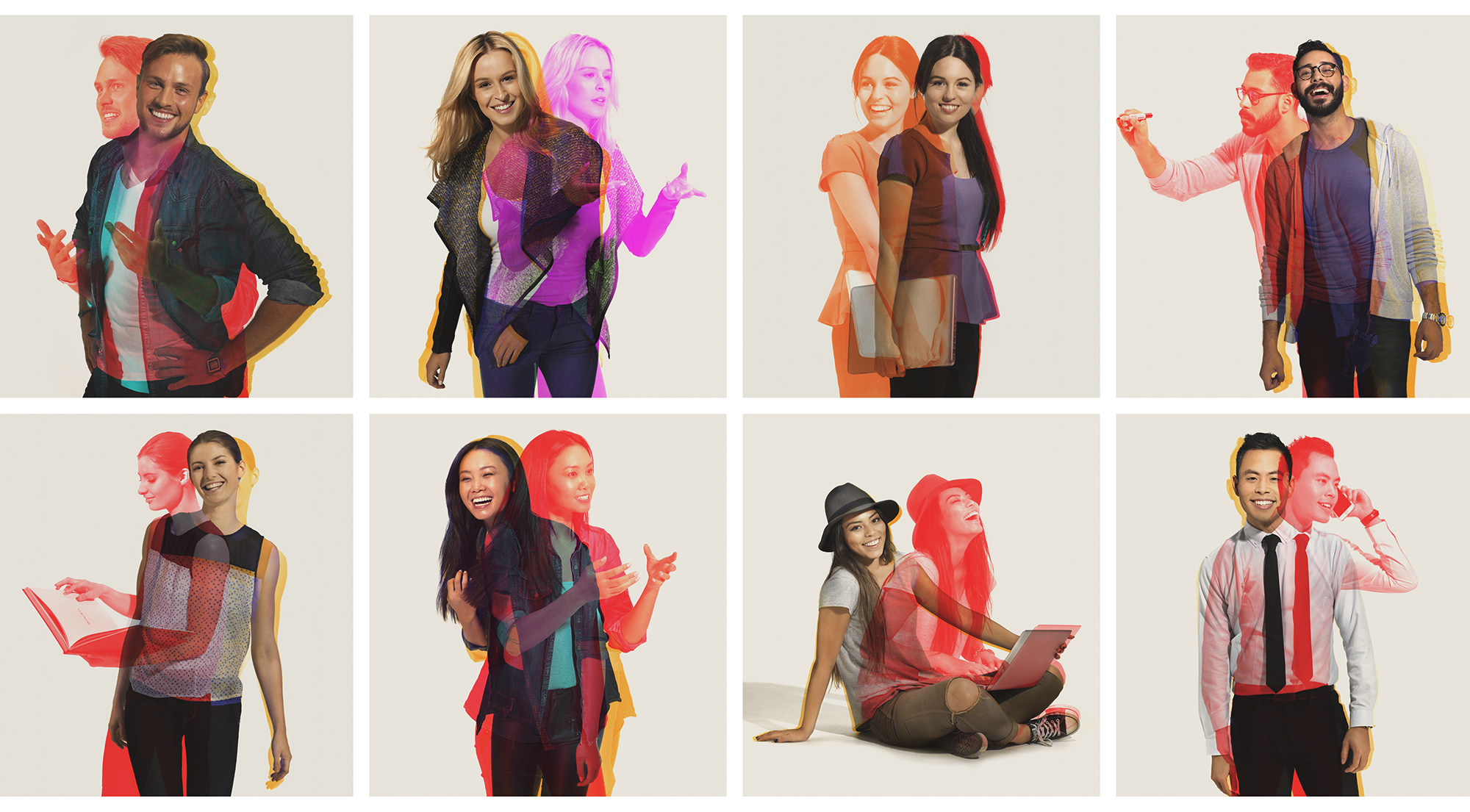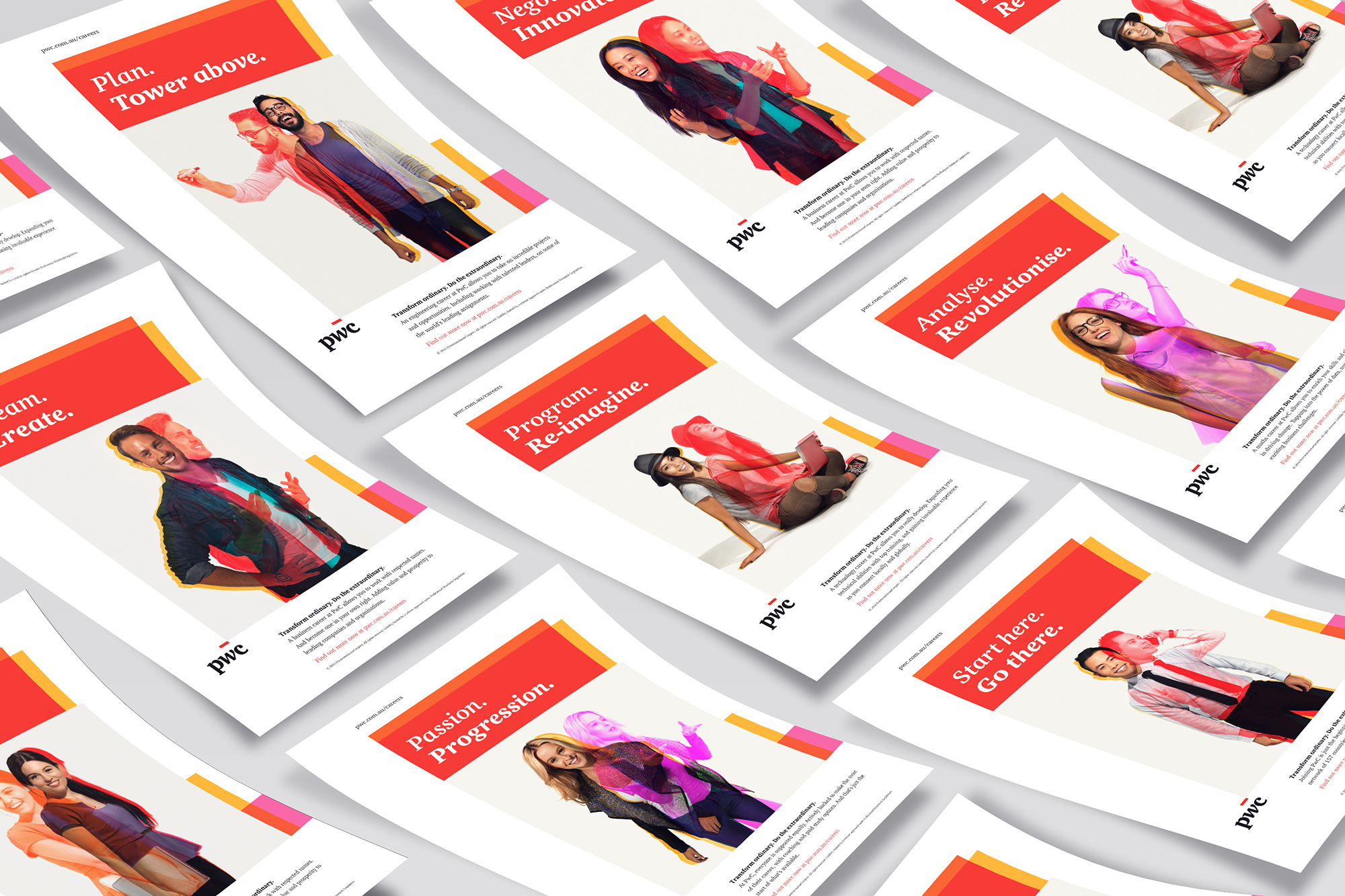 Solution
Exploring PwC's campaign theme 'Transform ordinary. Do the extraordinary', I developed a campaign highlighting the rewarding possibilities when pairing your skills with PwC.
The visual treatment paired two images together to create a distinctive look unique to PwC. This idea was devised by exploring scientific principle of light rays. I found that a light beam, when passed through crystal becomes separated, splitting into 'ordinary' and 'extraordinary' rays. A perfect analogy to describe the extraordinary career opportunities for this integrated campaign (including print, website, display, social, activation and video).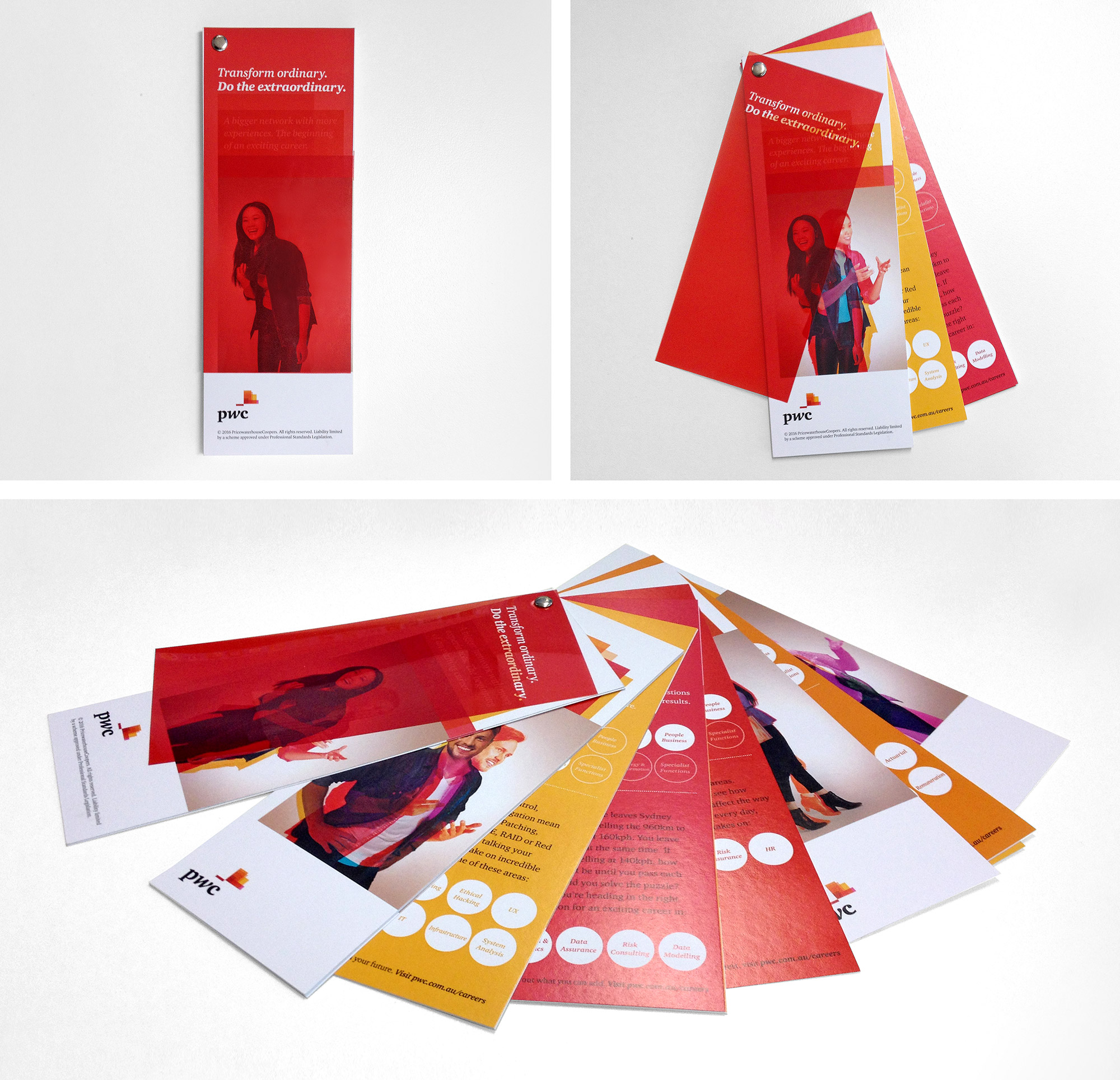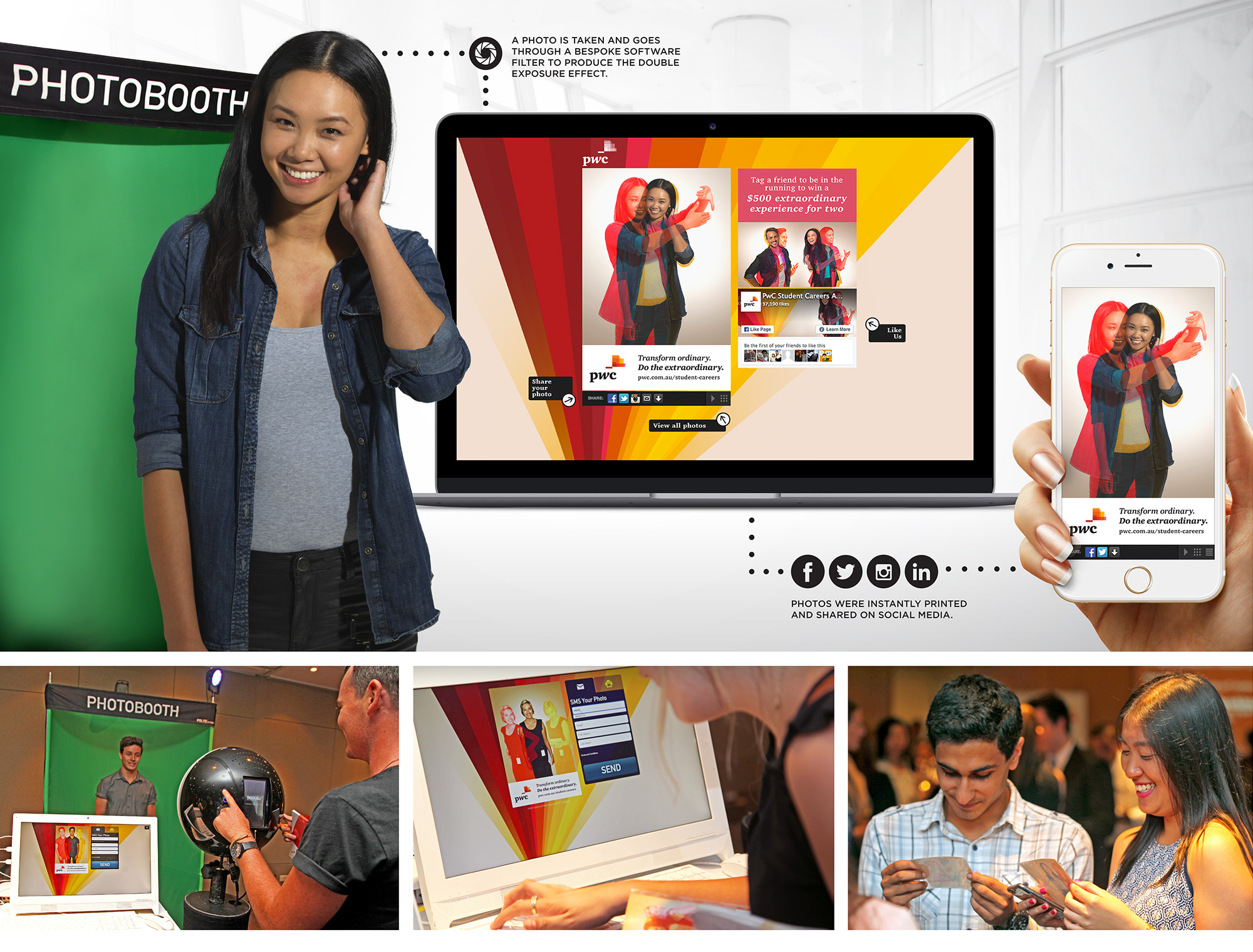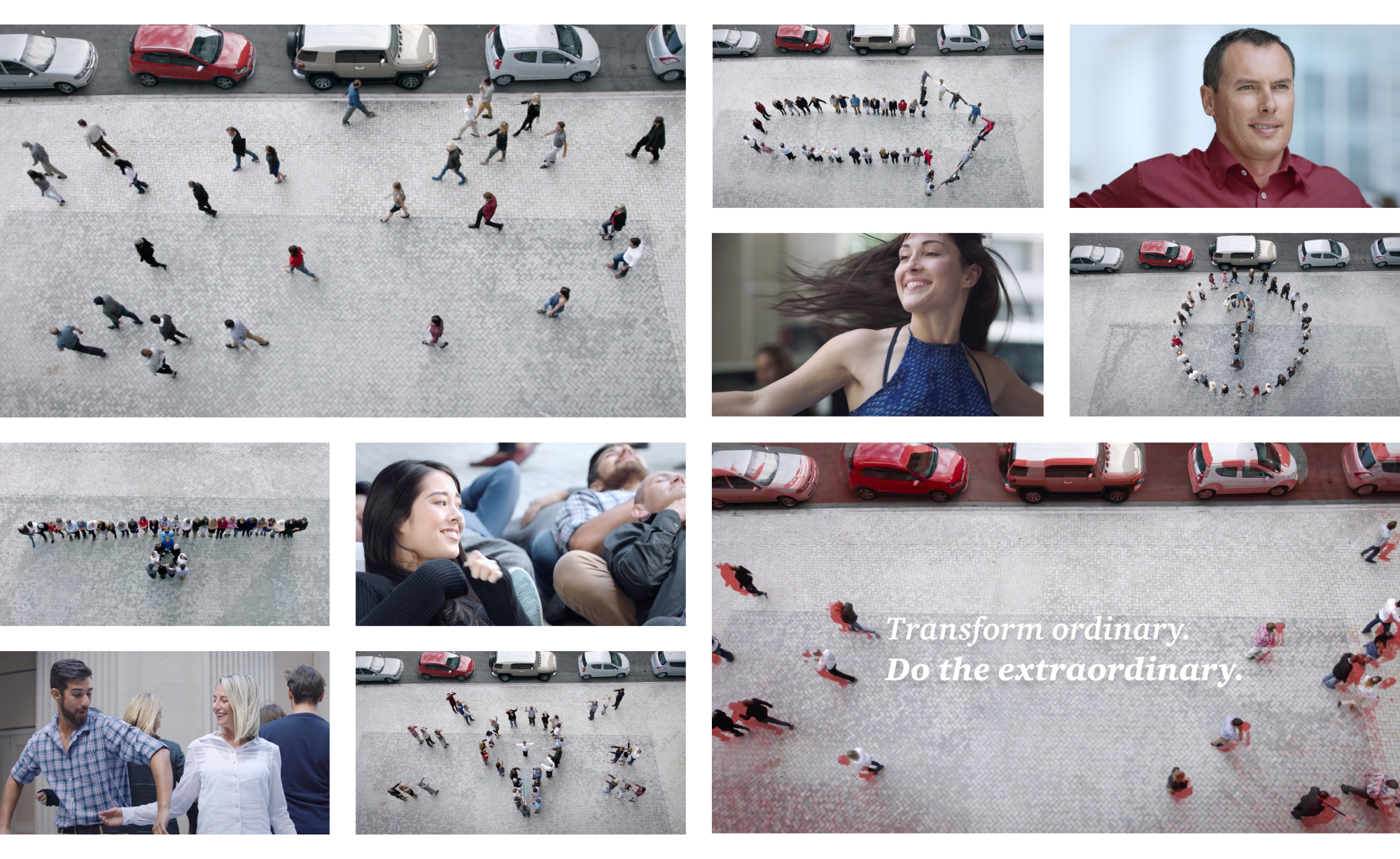 Result
The results of the campaign were pretty extraordinary too:
27% increase in graduate applications in half the campaign time of the previous year;
38% increase in STEM student applications;
PwC Student Careers website during the campaign period had 39,069 unique website users and average session duration was also high with an average of 3 minutes and 43 seconds;
Photo booth activation created 20,855 impressions on social media; and
Campaign assisted PwC in rising up to 2nd place (previously 5th place) in the Financial Review Top 100 Graduate Employer list in 2017
Award
This PwC Graduate Recruitment Campaign was a finalist in Australian Graphic Design Association (AGDA) awards for 'Design Effectiveness'.