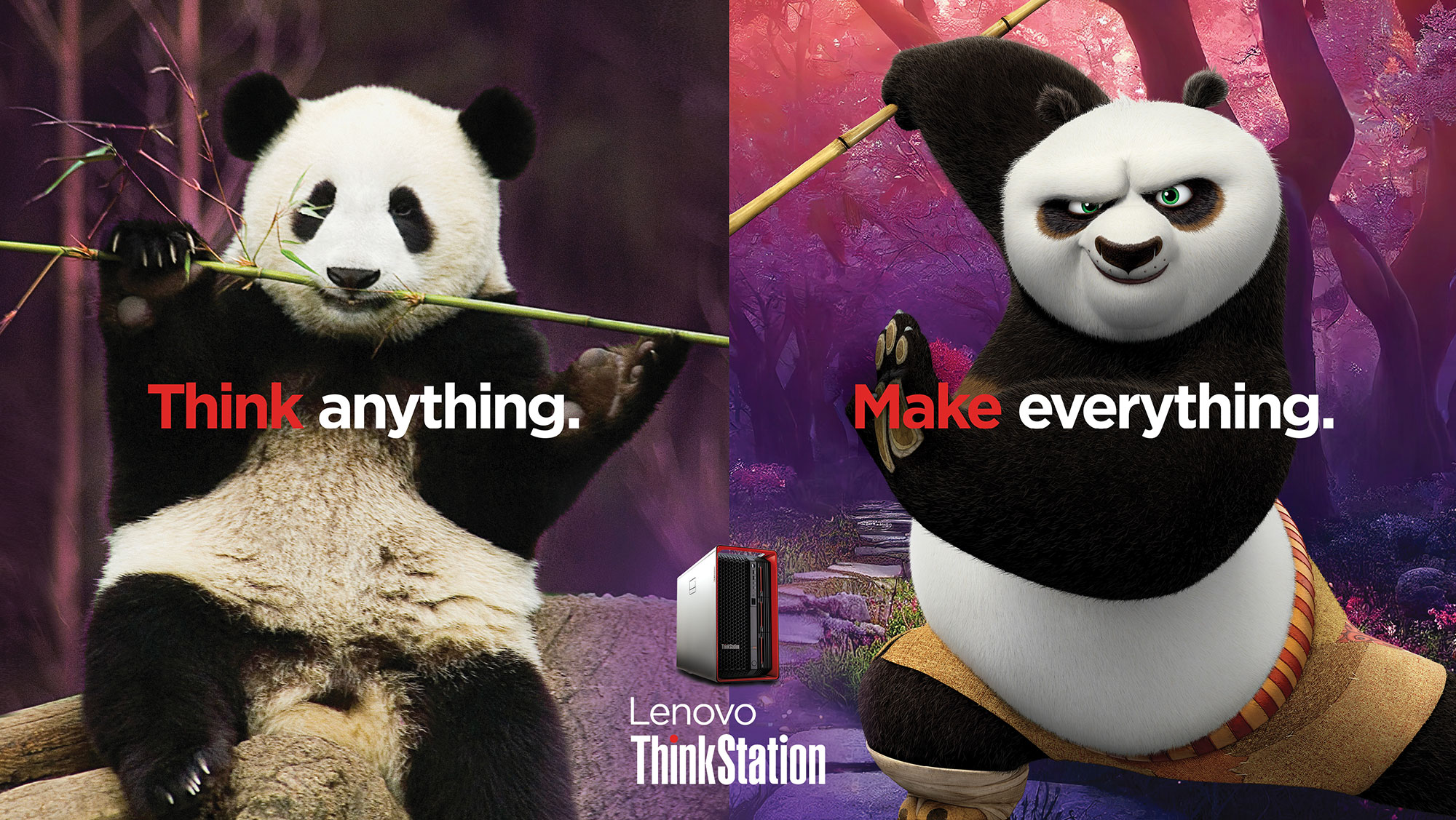 Lenovo ThinkStation Global Campaign

CLIENT
Lenovo
MY ROLE
Creative Concept, Art Direction and Design
AGENCY
Merkle B2B | Dentsu
Overview
The workstation computer market is over-run with product centric campaigns that focus on specs, speeds, and feeds. Our goal was to shift the perspective of the Lenovo ThinkStation from one of solely power and performance, to one of promise and possibility.
Anyone can have an idea. Making it happen isn't easy. Our creative approach was simple. If you can think of an idea, you can make it come to life on a Lenovo ThinkStation. This was succinctly summed up in the campaign line: THINK ANYTHING. MAKE EVERYTHING. Using this creative platform, we developed an awareness campaign targeted at IT decision makers and end users.
Manifesto Film

Using the 'Think anything. Make everything.' creative platform, we scripted and developed a manifesto video to help launch this new creative brand platform in a more vibrant and inspiring way.
15 Second Films

We developed a series of 4 x 15-second videos. Each showcased how a Lenovo ThinkStation could bridge the gap between inspiration and creation, thus creating a positive impact on society. Each video targets a specific industry sector, which includes AEC (Architecture, Engineering, Construction), Health Science, M&E (Media & Entertainment) and Energy.
6 Second Films

We also developed a series of 6-second pre-roll videos.
Campaign Visuals

The split screen approach of the campaign visuals clearly depicts the creative process from inspiration (left) to outcome (right). The Lenovo ThinkStation product image and wordmark is placed in the centre to symbolize the bridge between inspiration and creation.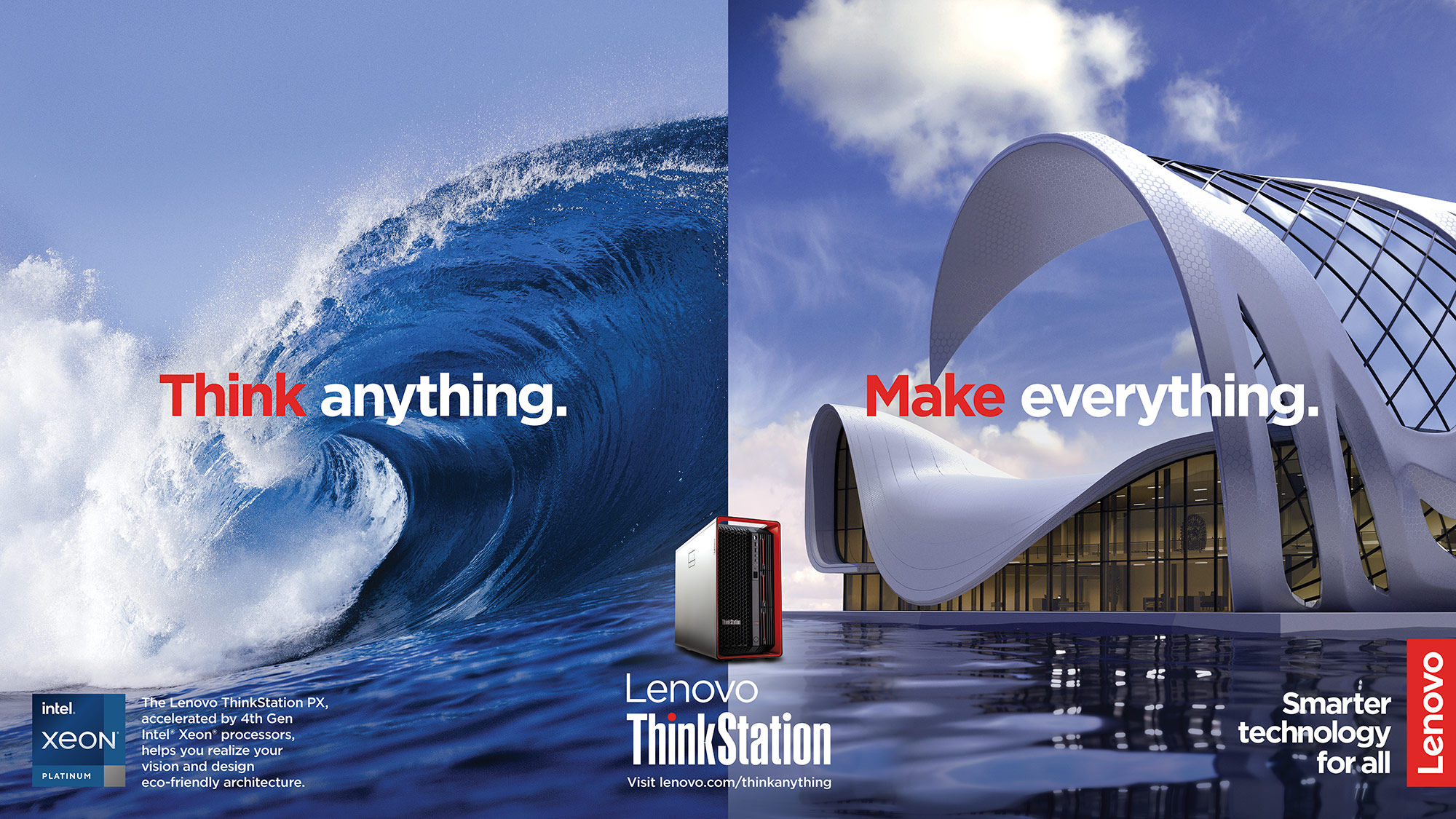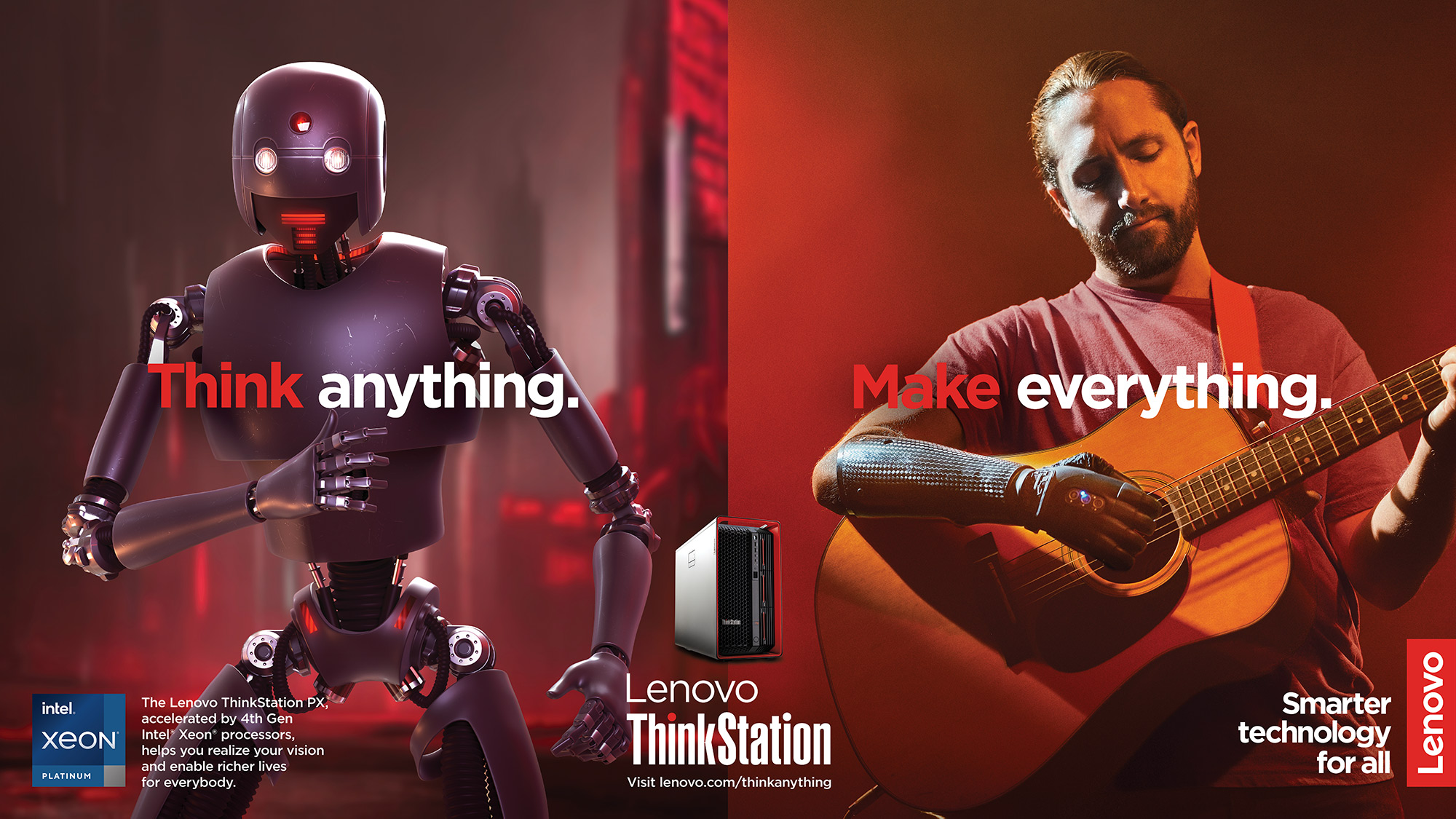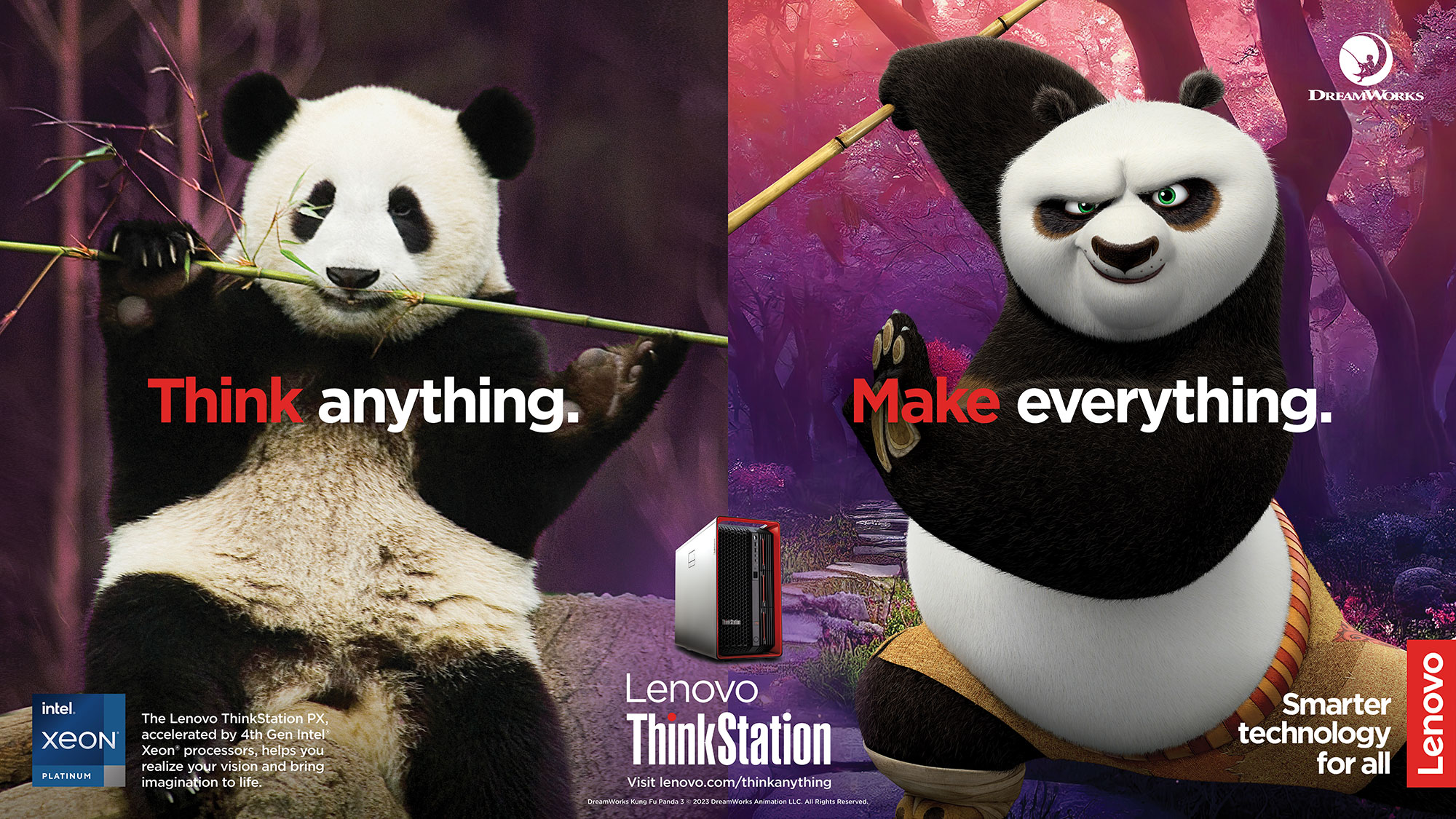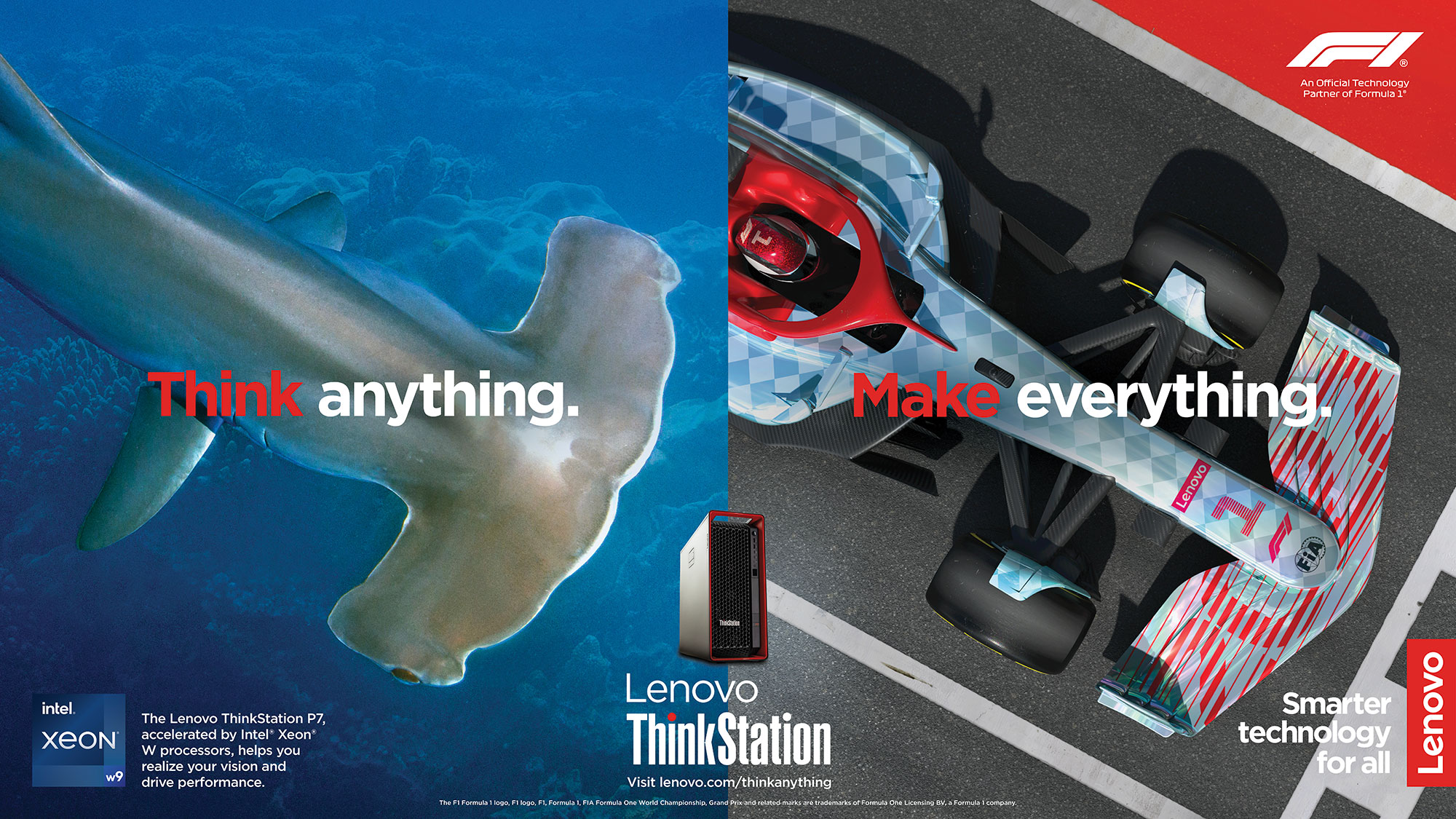 Marketing Collateral

The campaign was rolled out into various social, digital and printed assets. A campaign tool kit was also developed to assist the various Lenovo marketing teams across the globe in implementing the campaign into their local market.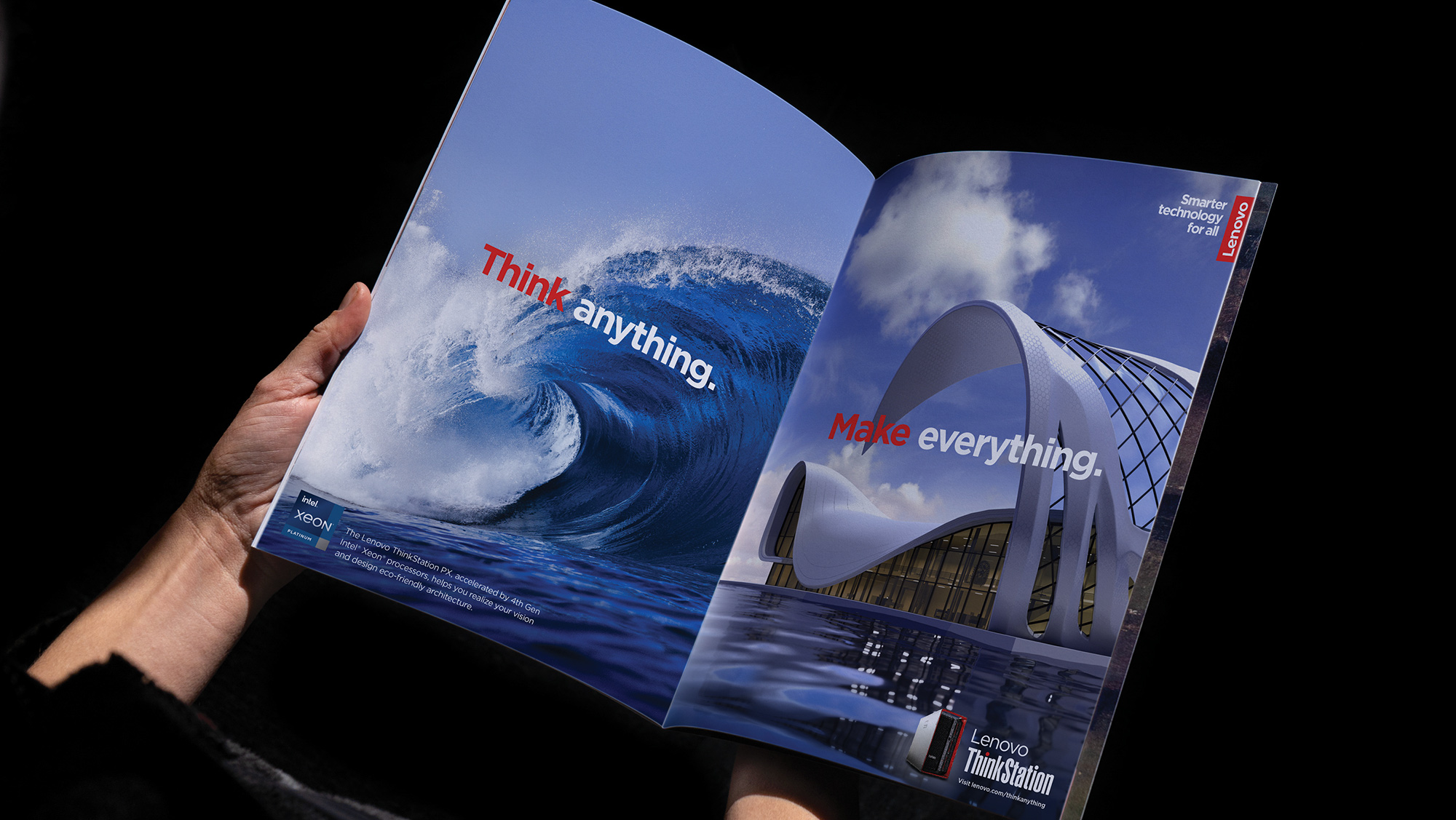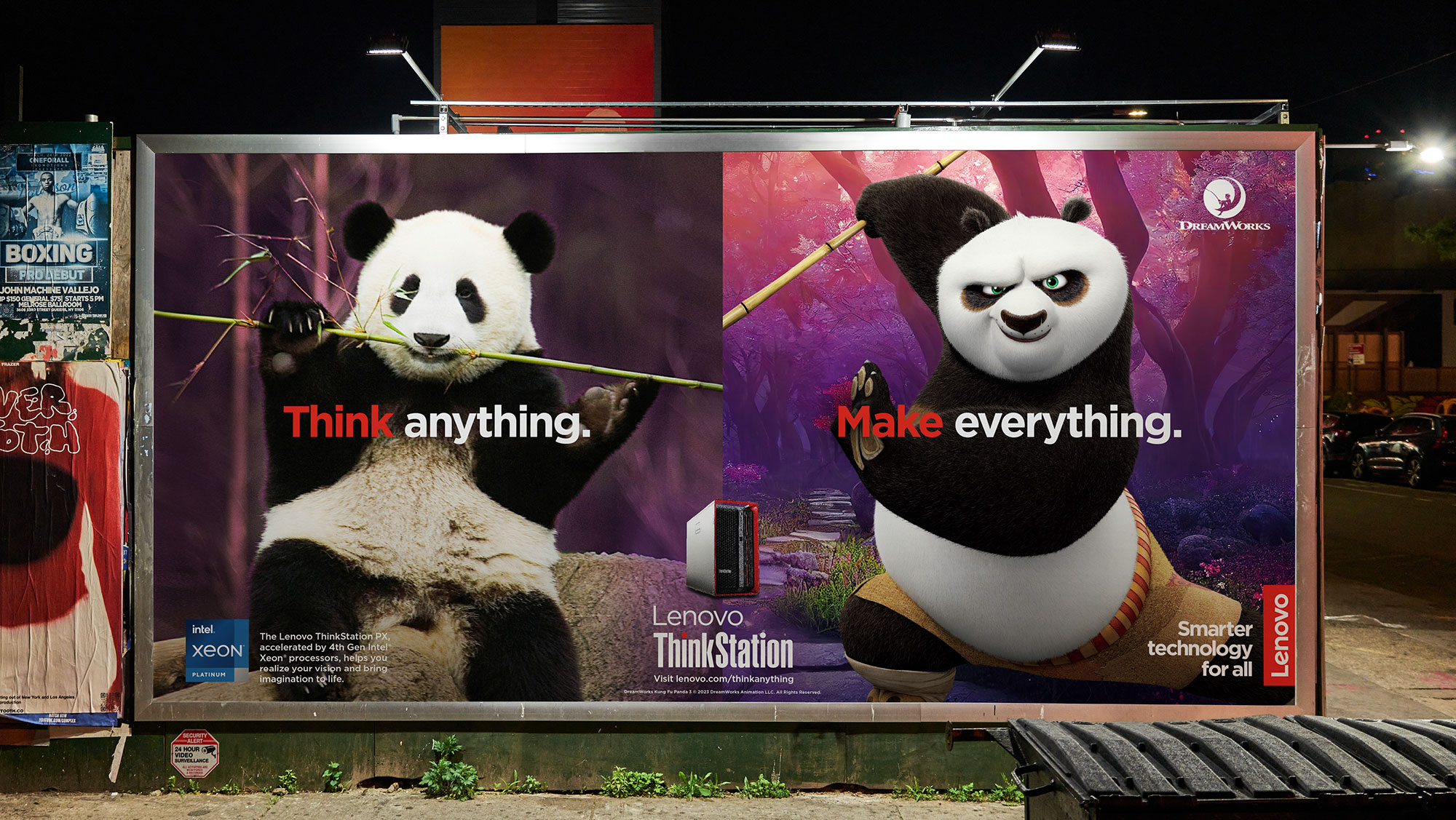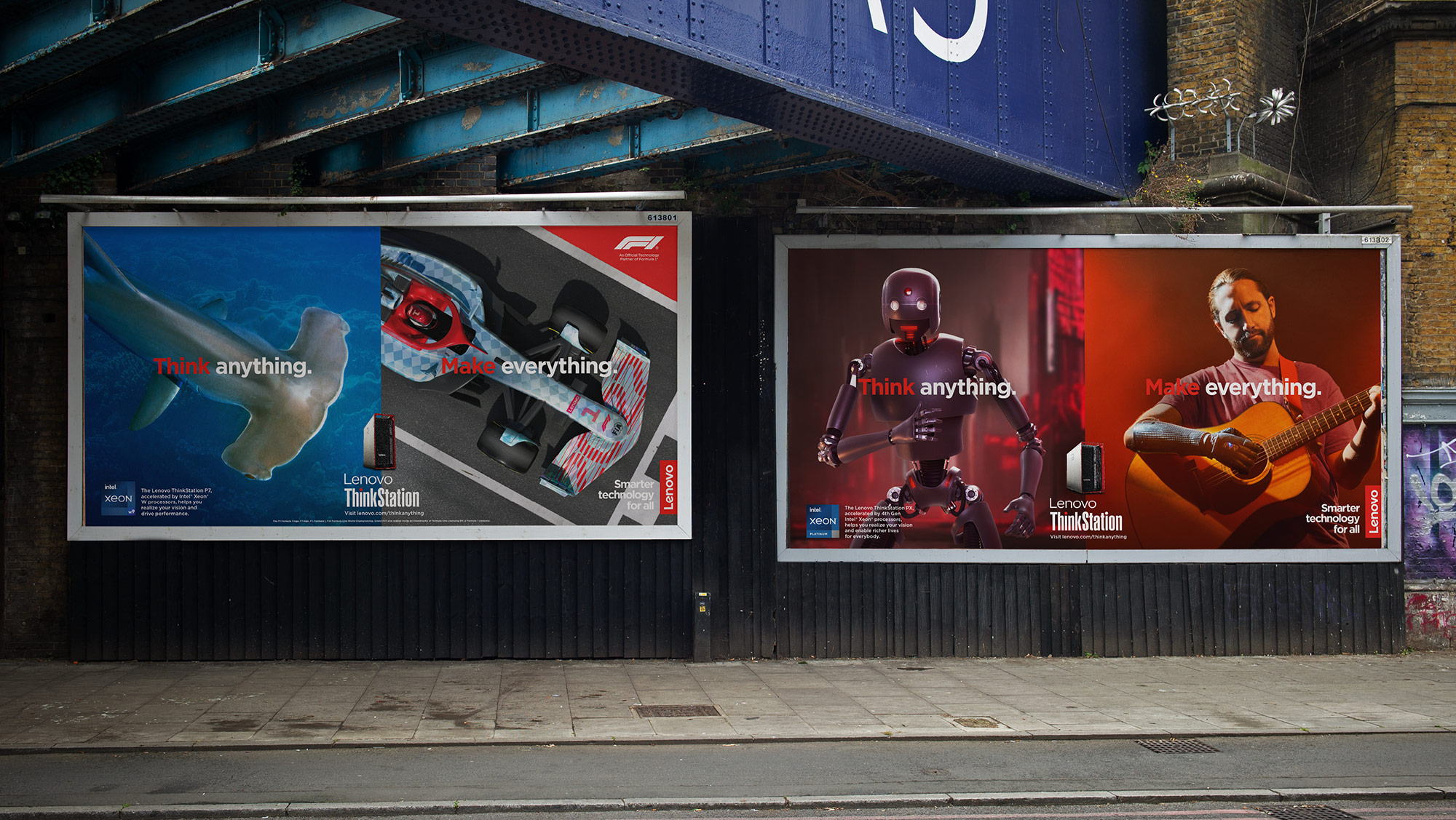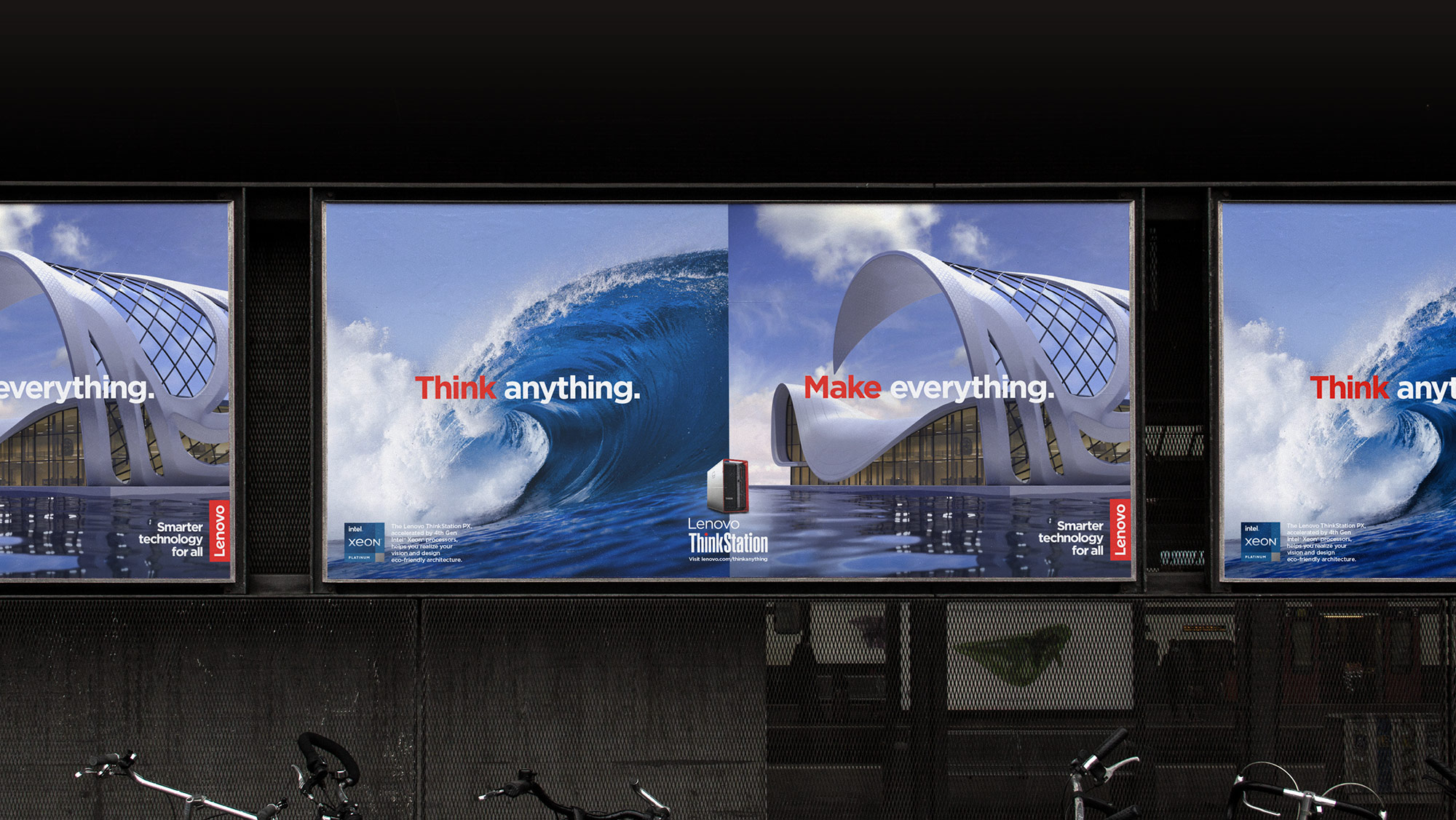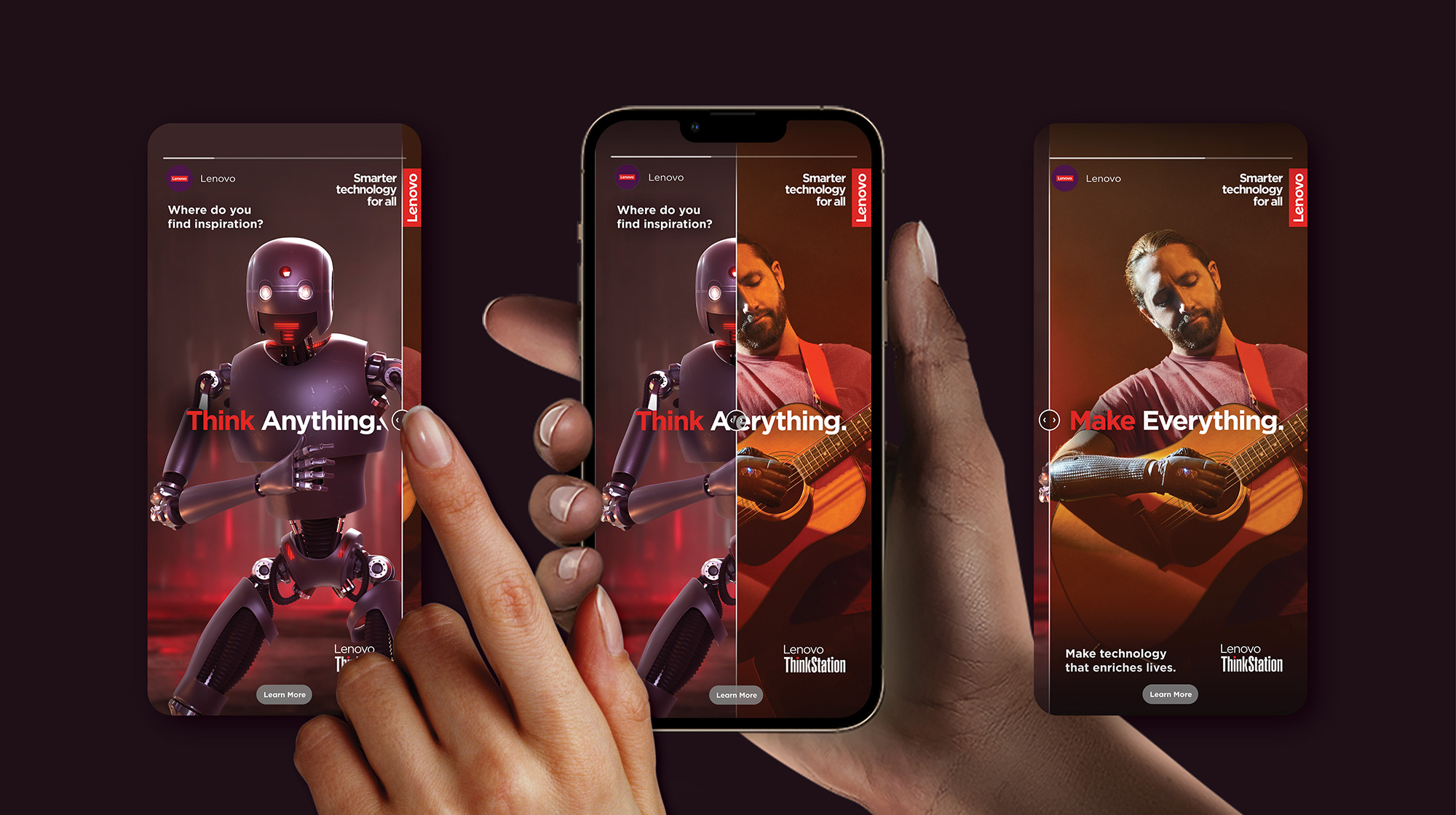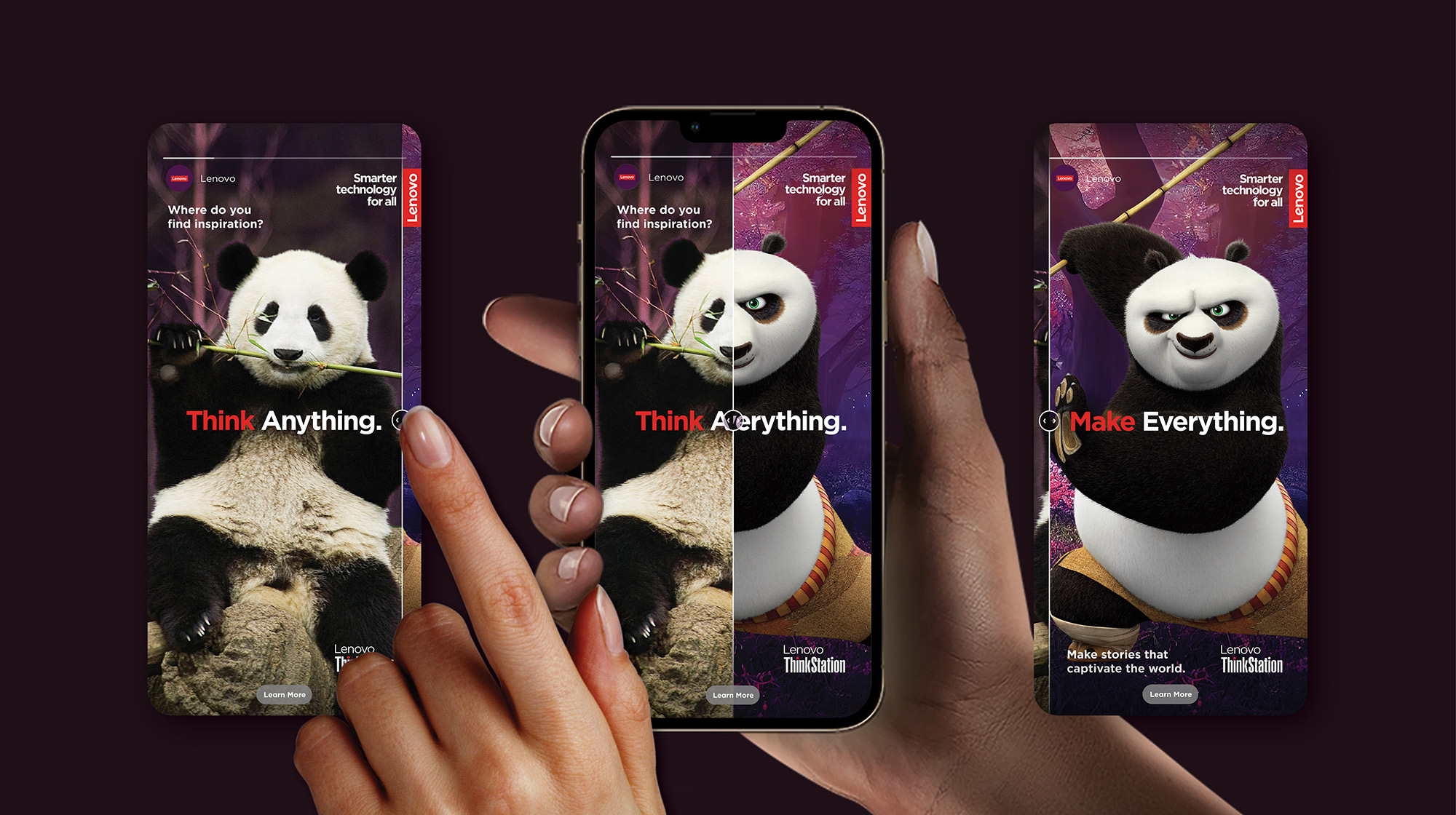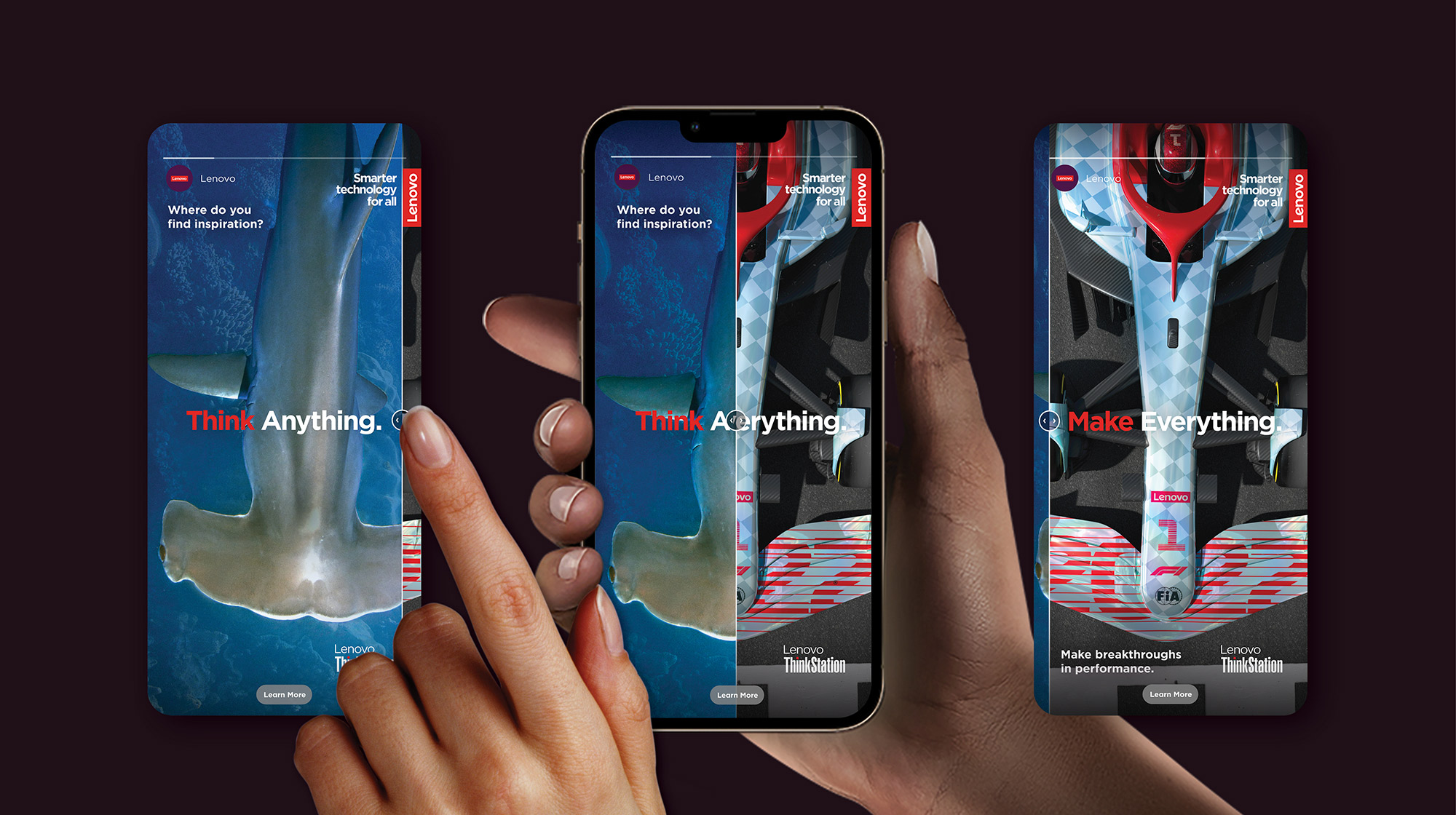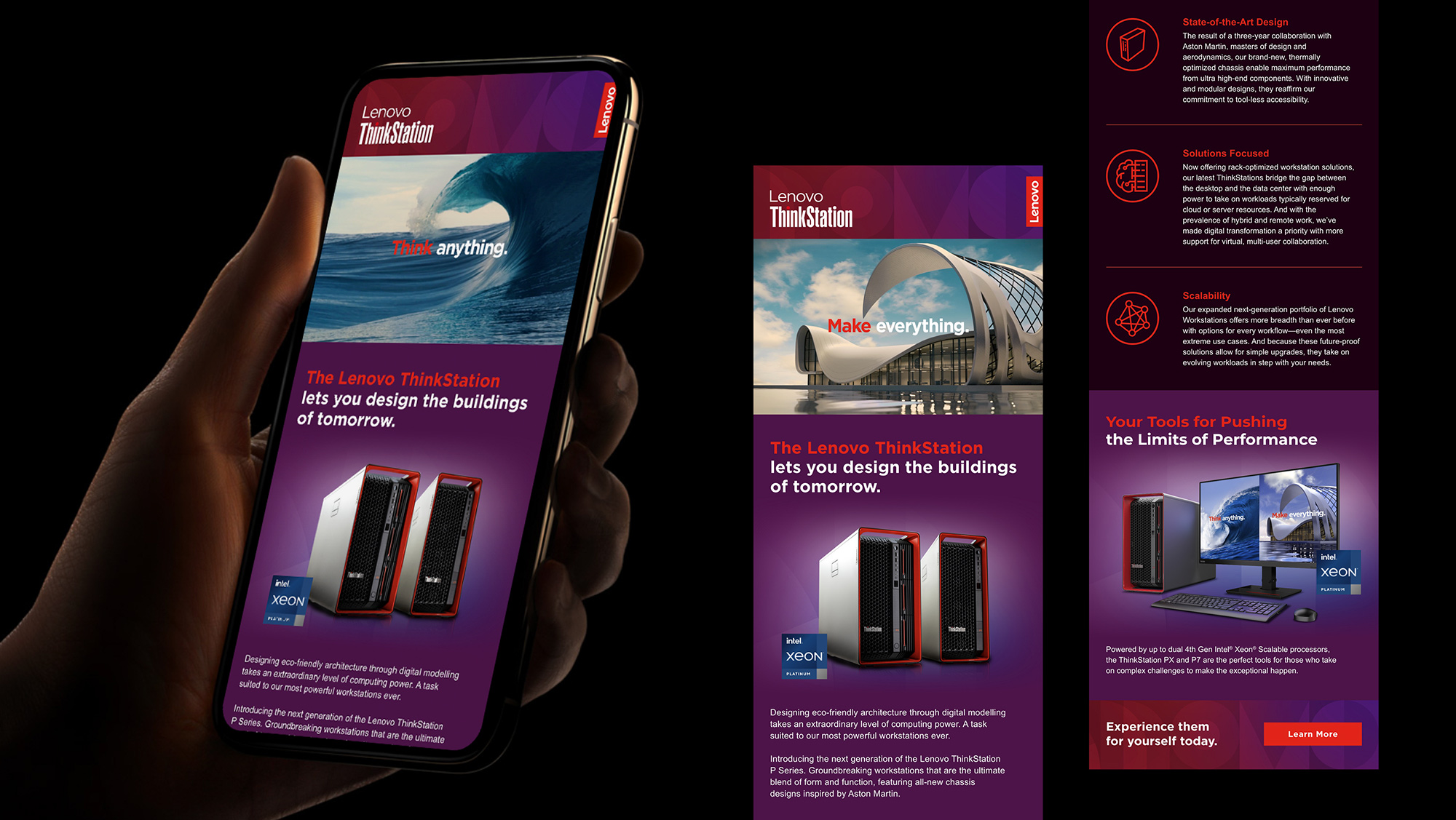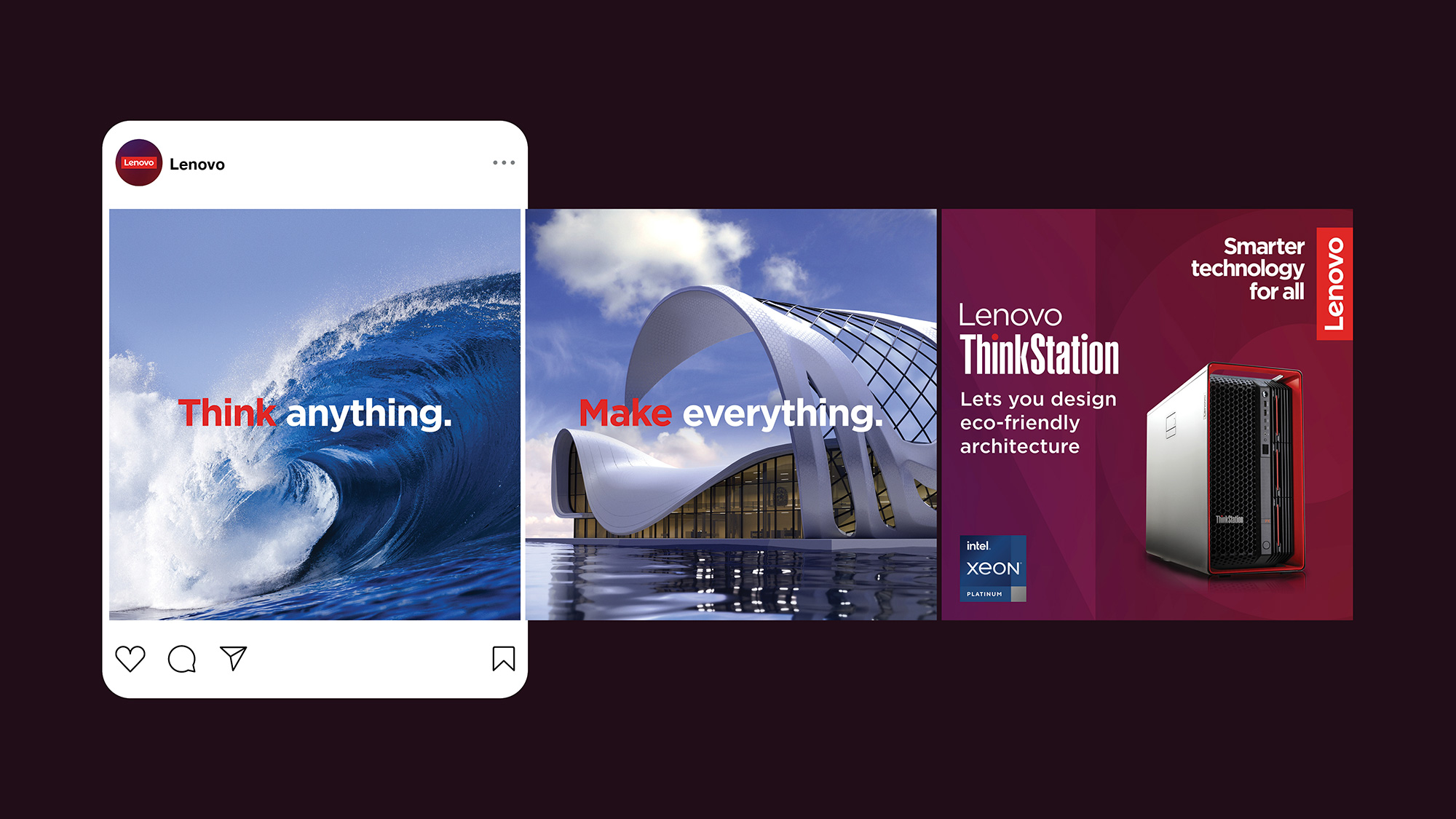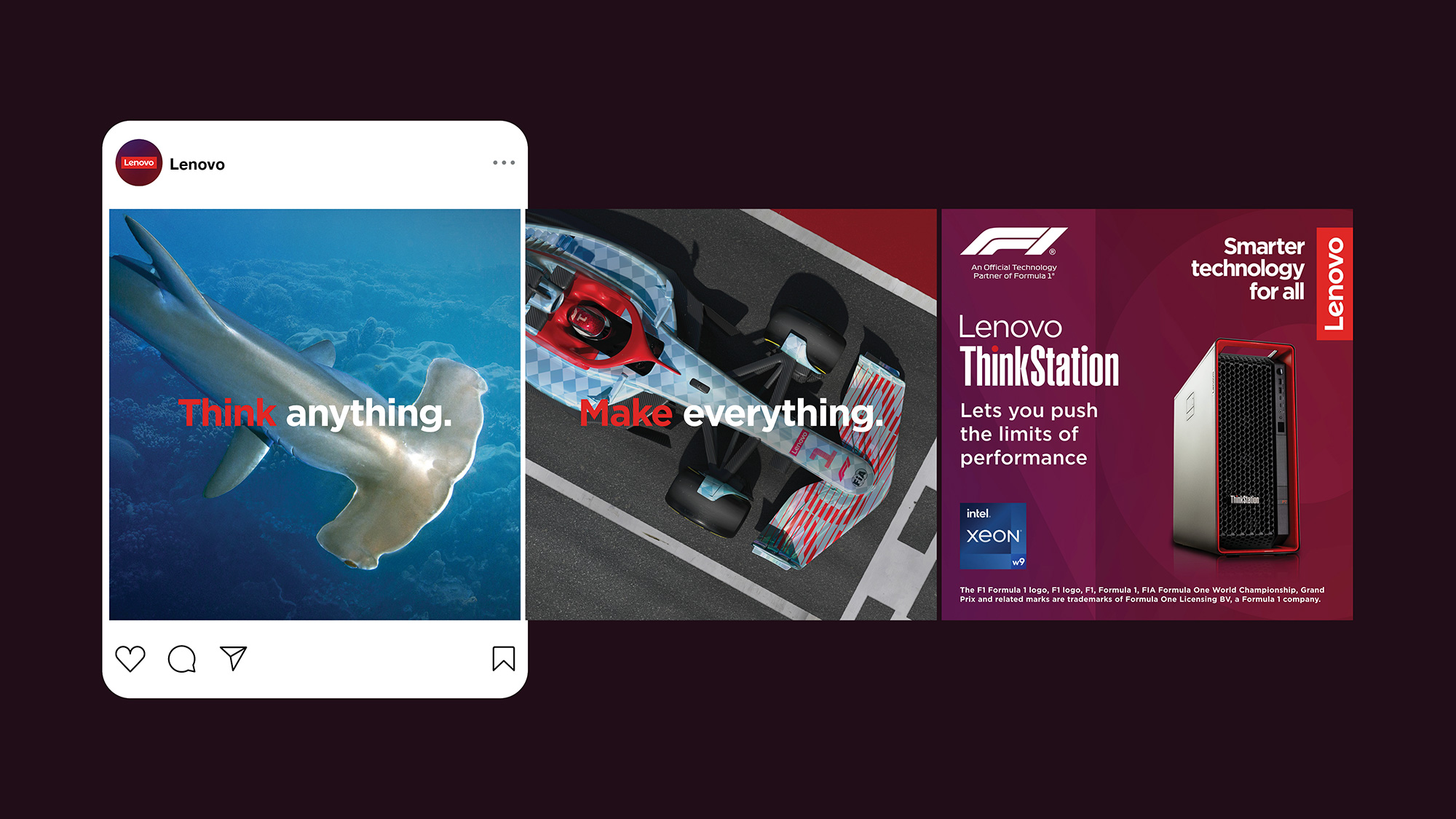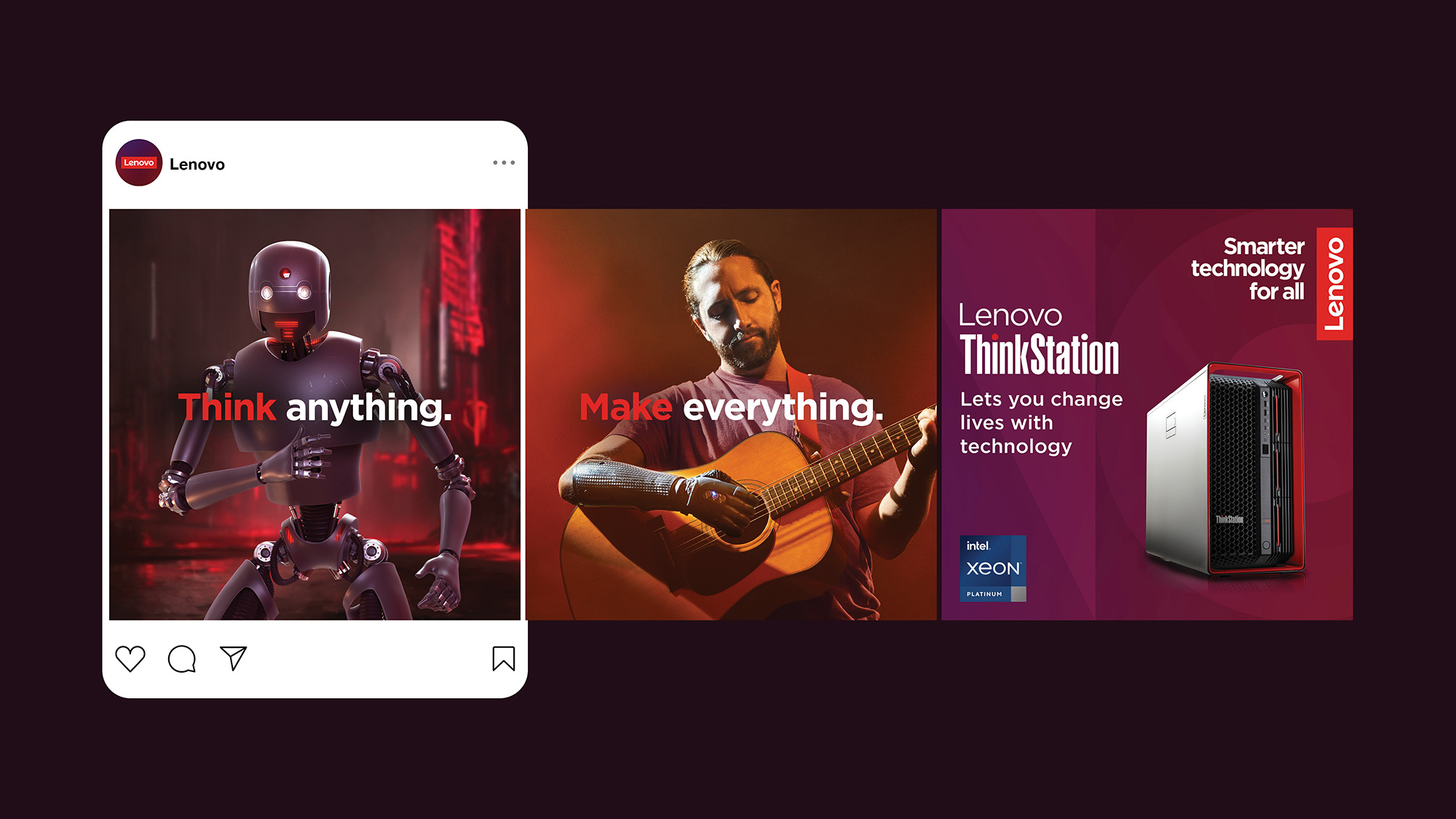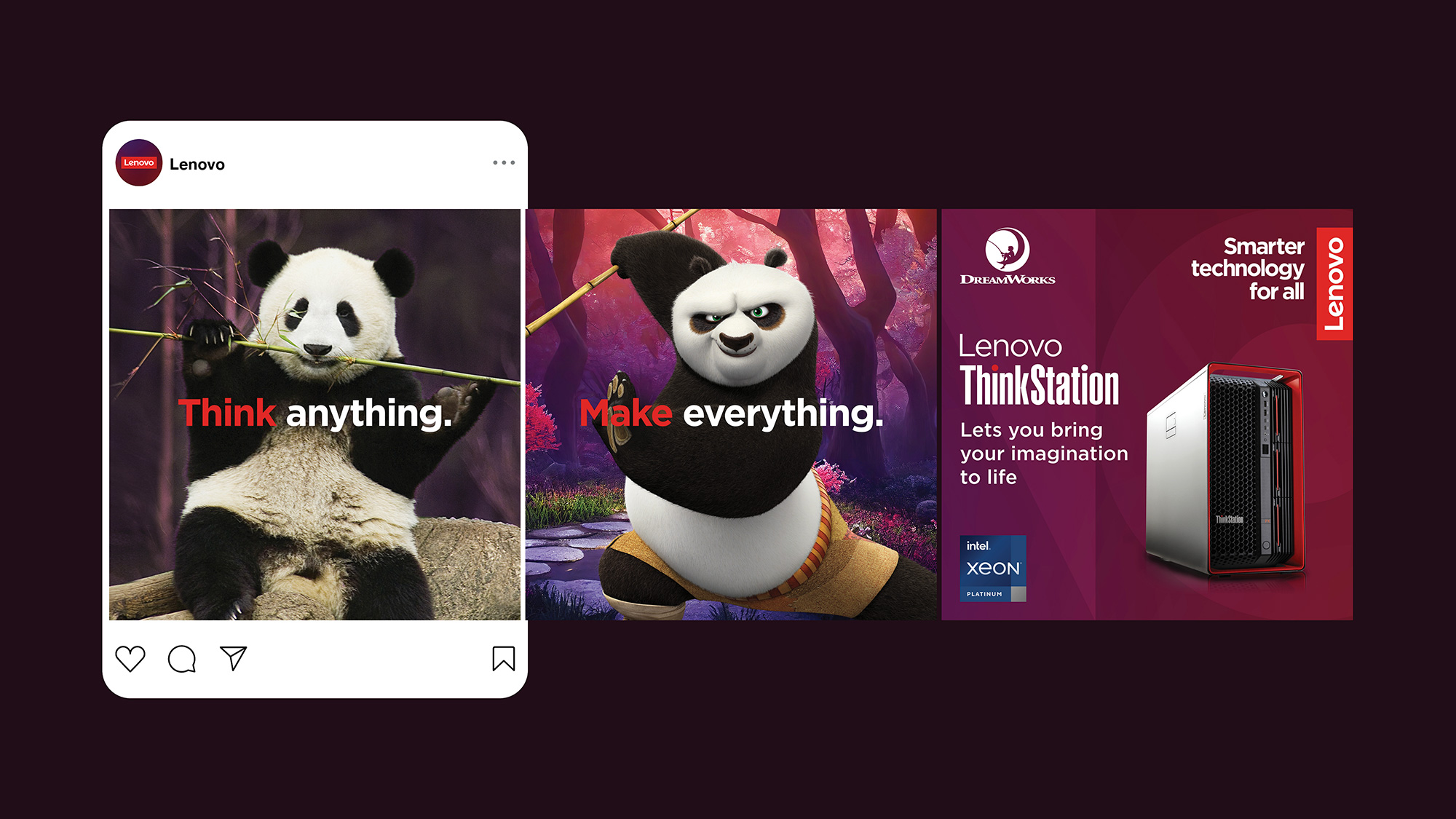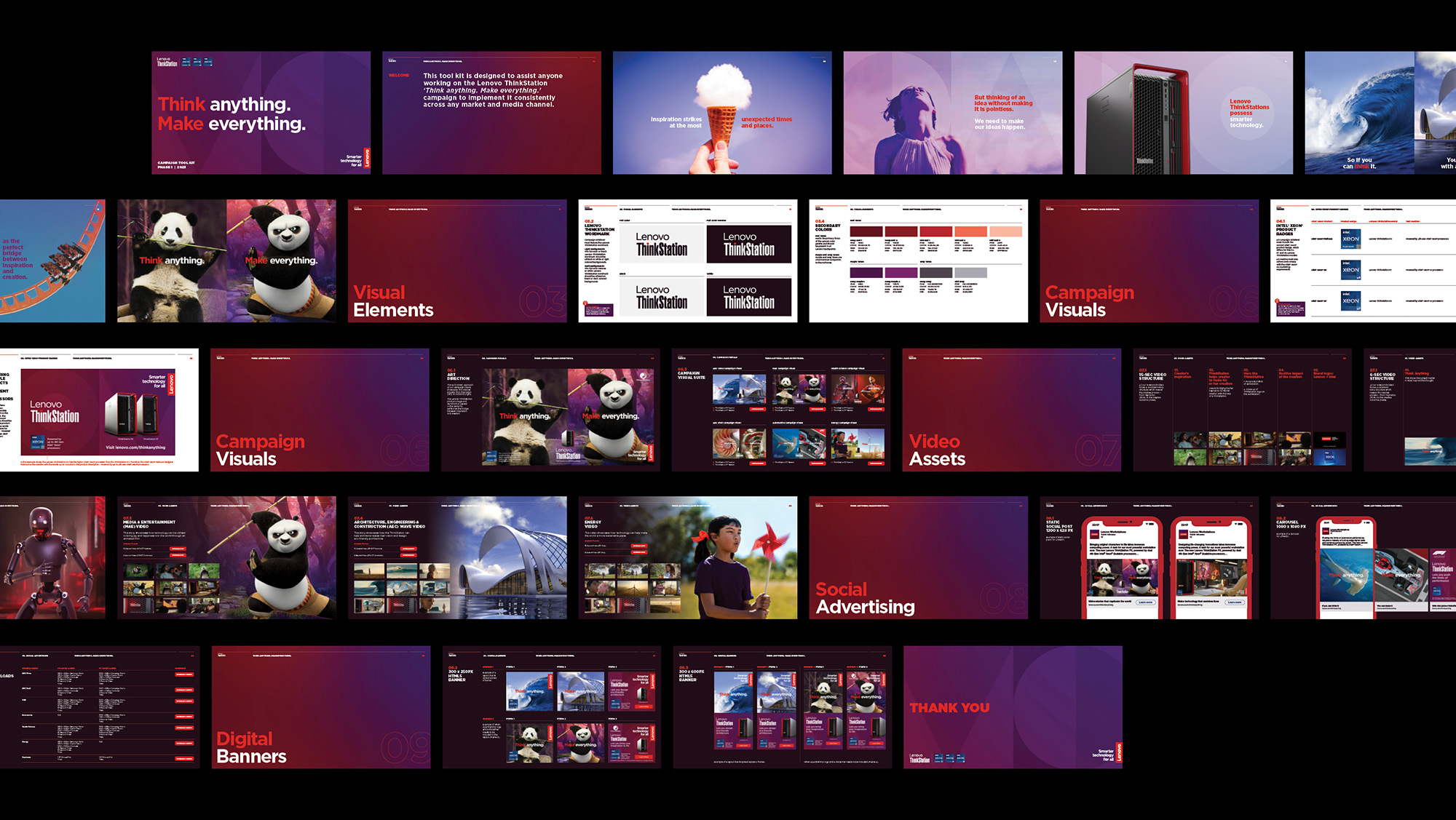 Result
The creative idea tested well in all the key markets around the world. The campaign has just begun its global rollout in April 2023, so it is early for any brand awareness and preference results to be ascertained. This is the first stage of a three-year plan to help the Lenovo ThinkStation become #1 in the workstation computer category, by increasing brand awareness and building a high-performance brand funnel.
Credits
Chief Creative Officer: Farrokh Madon
Associate Creative Director: Costa Popolizio
Copywriter: Farrokh Madon
Art Director: Costa Popolizio
Account Director: Darren O'Meara
Production Company: The Precinct
Film Director: Tony Prescott
Producers: Jane Larkins, Henry Motteram
Sound/music: Massive Music