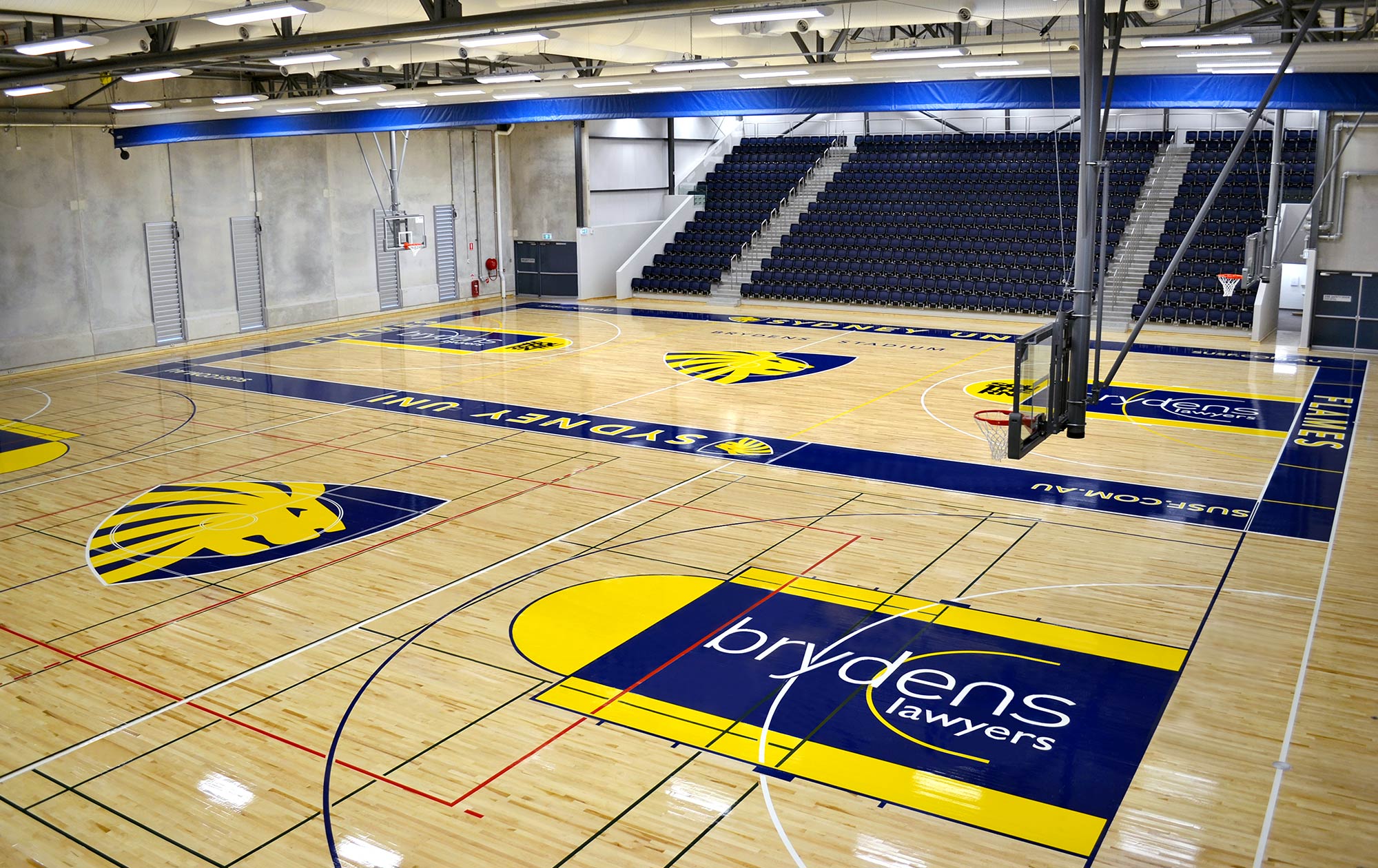 Brydens Stadium and Group Fitness Room – The University of Sydney
CLIENT
Sydney Uni Sport & Fitness
MY ROLE
Design Direction
Overview

As part of the $15 million Brydens Stadium construction at the University of Sydney, I was asked by Sydney Uni Sport & Fitness to design their new basketball court. This stadium would be home to the WNBL Sydney Uni Flames, Sydney's only professional womens basketball team. I was also given the opportunity to design a graphic for the 6-metre wide acoustic wall paneling in the new Group Fitness Room.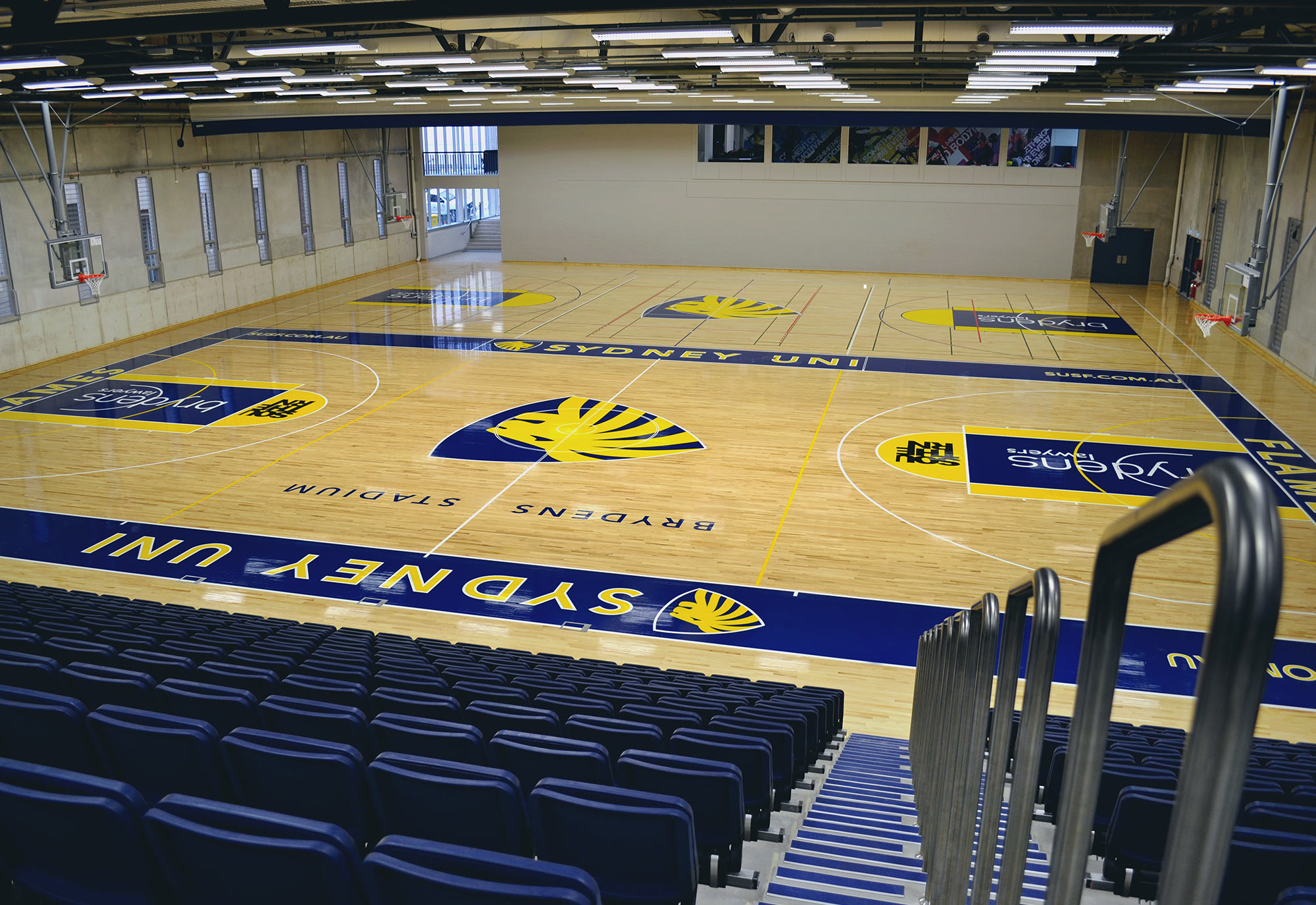 Basketball Court

Taking inspiration from US college basketball stadiums, I used bold colouring and lettering in the design of the new courts. I also chose a pale-toned floorboard to add more light and vibrancy into the stadium. To showcase the Sydney Uni Sport & Fitness brand, the organisation's blue and yellow colour scheme were utilised as well as their corporate symbol (shield and lions head), which was used as a feature around the centre circle on the court.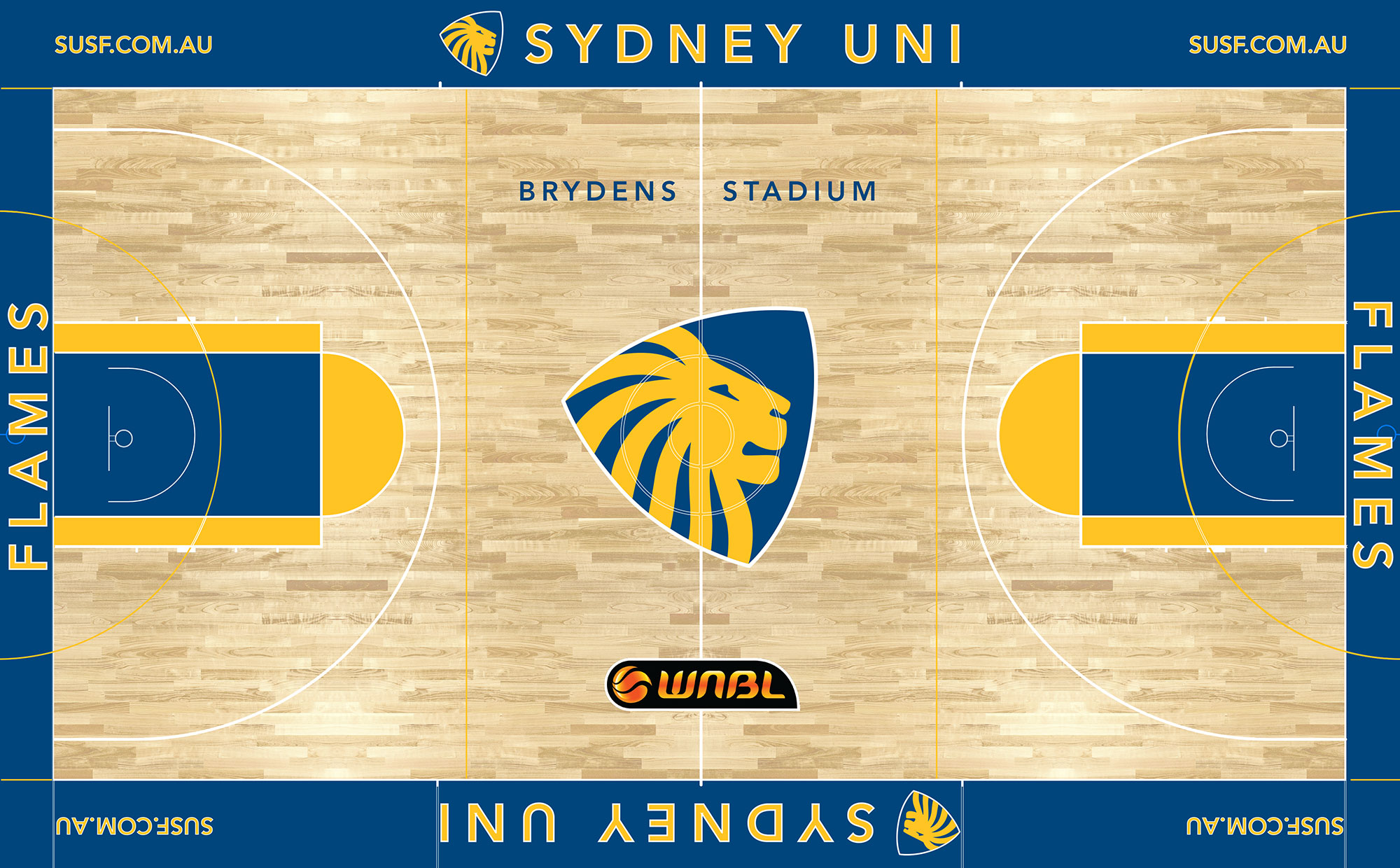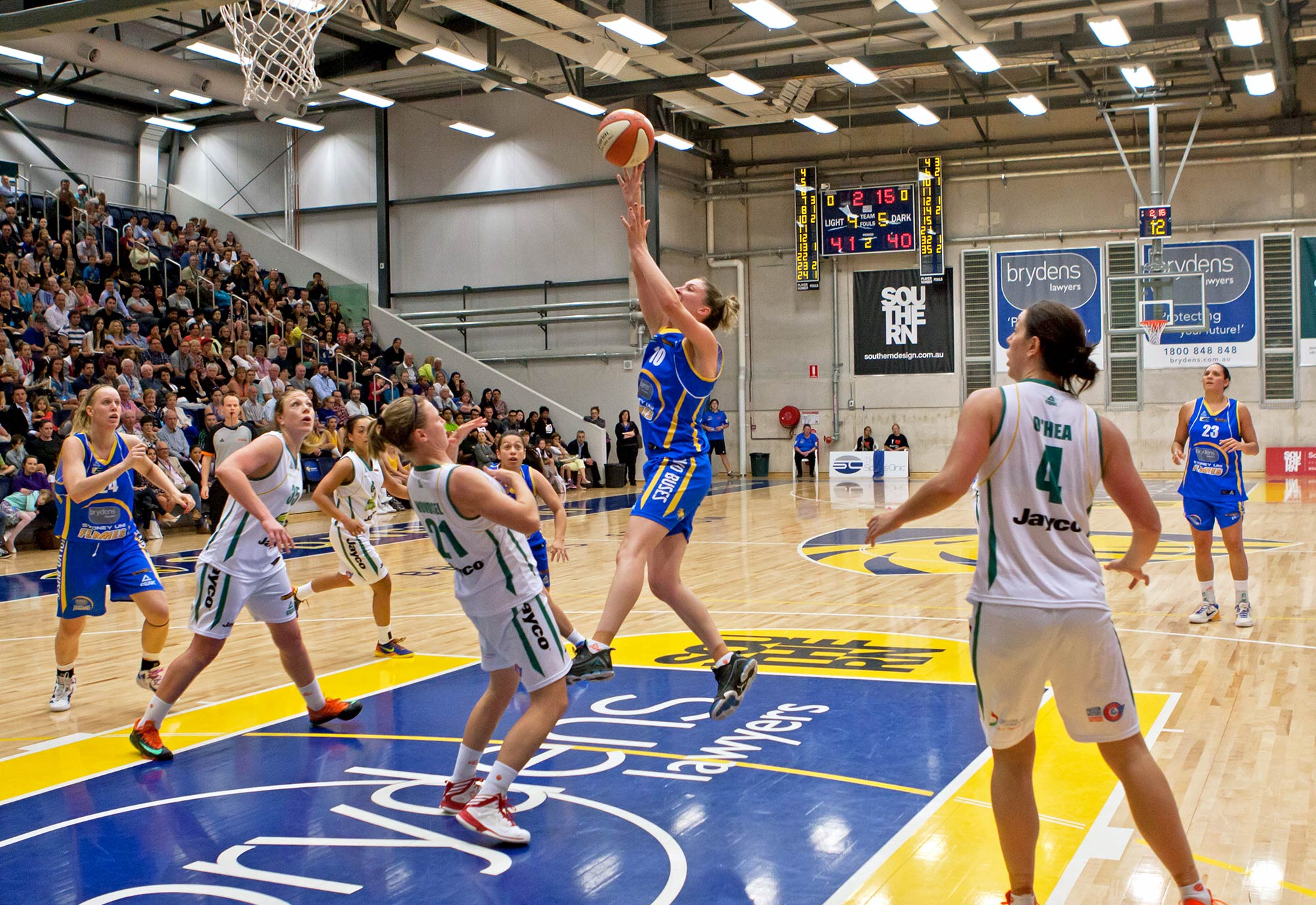 Group Fitness Room

To make the group fitness room more appealing and inspiring to trainers and gym goers, I incorporated texture and shapes, photography (supplied by LesMills), motivational messages and a vibrant colour scheme into the design of the wall graphic.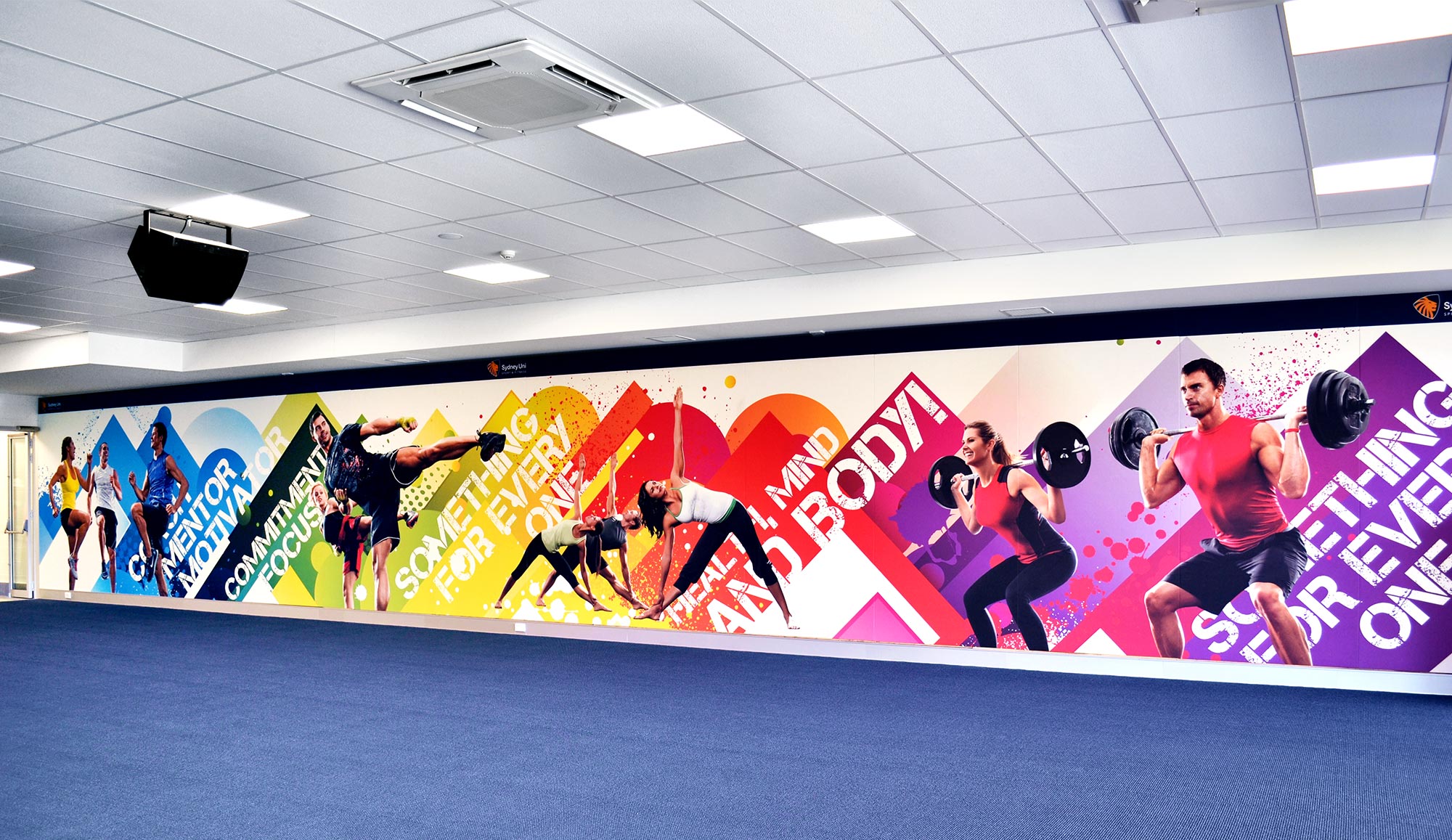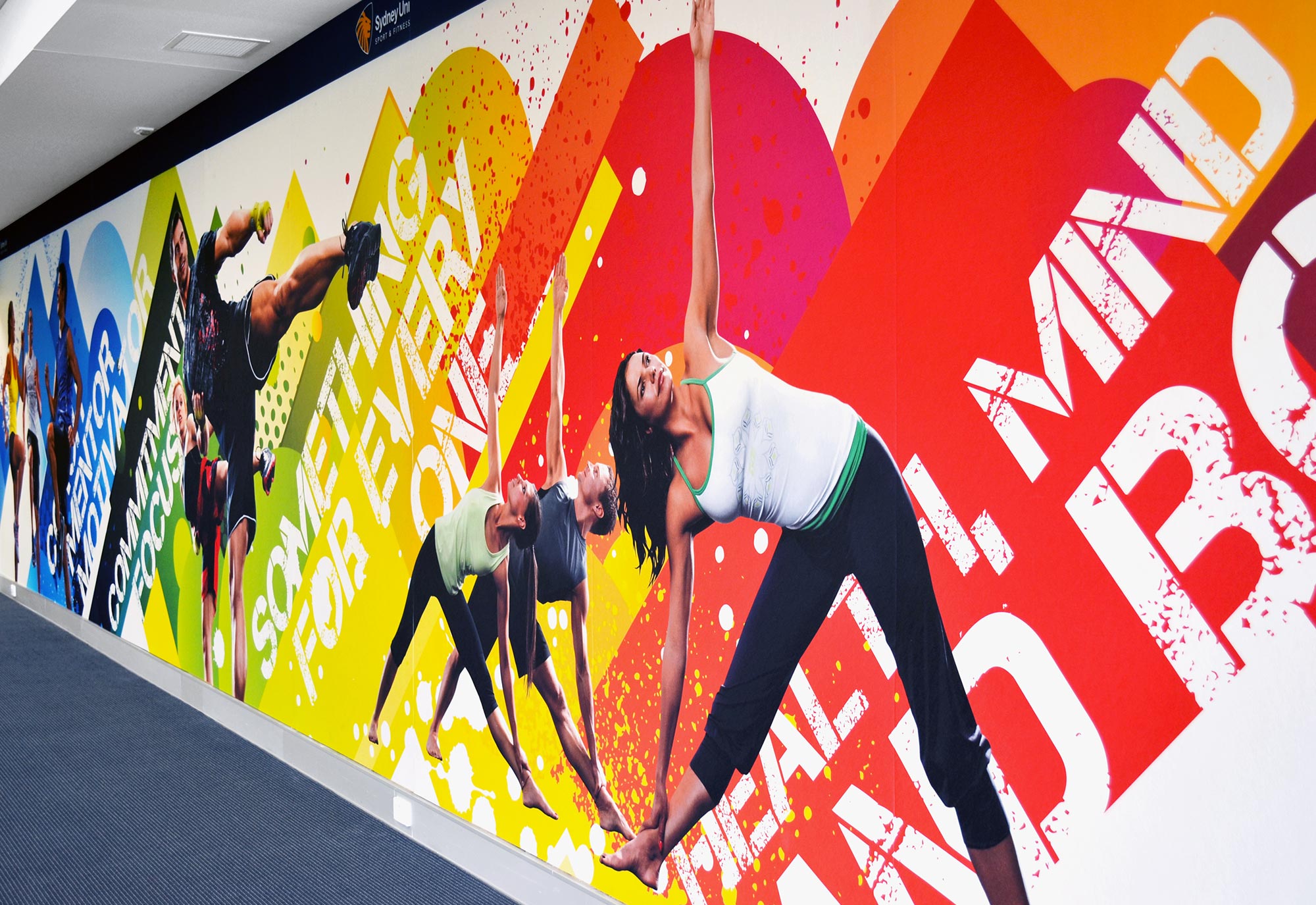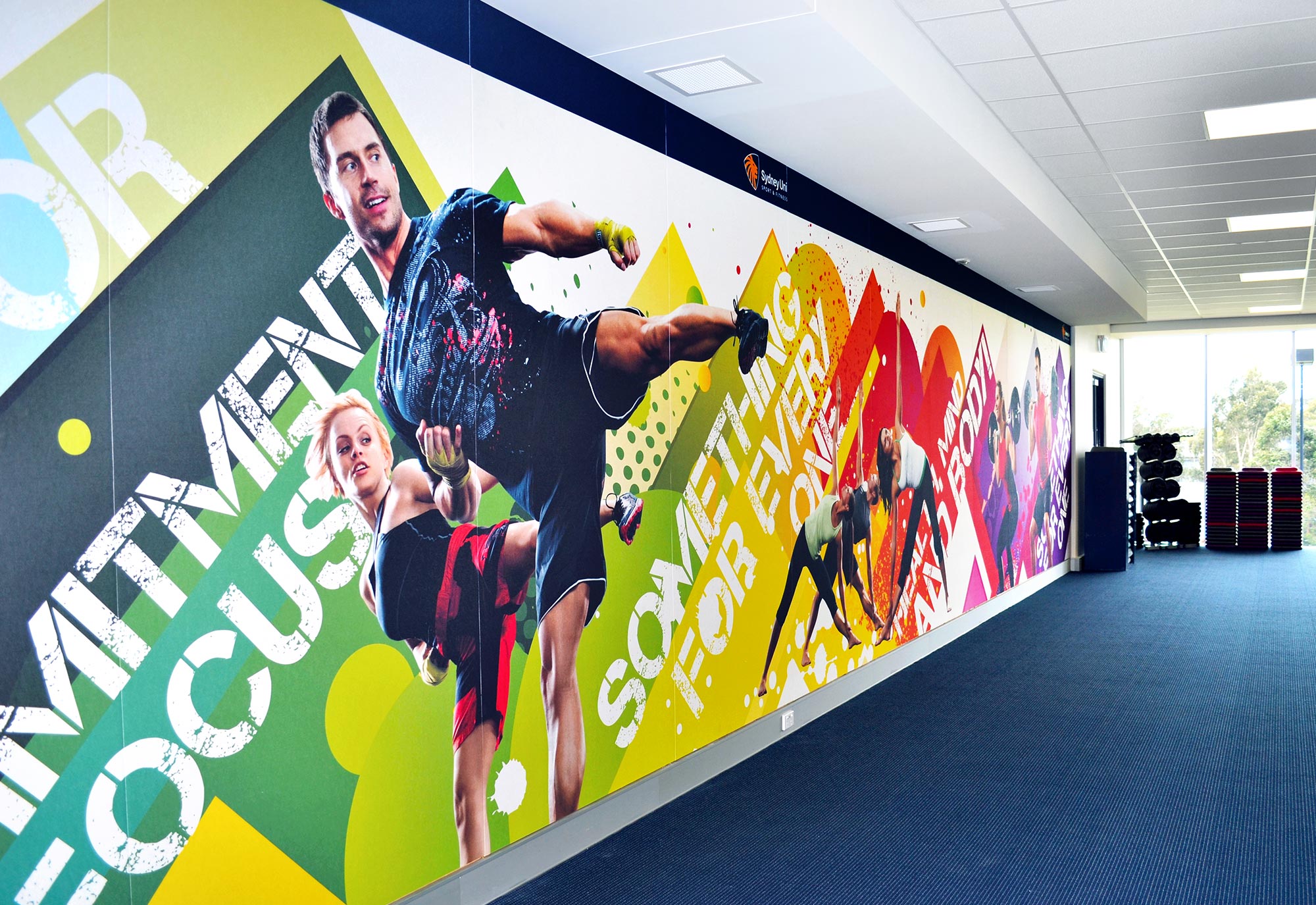 Result

Sydney Uni Sport & Fitness and the WNBL Sydney Uni Flames now have a professional looking stadium and basketball court. Feedback from customers, WNBL and the fans have been positive. The hiring revenue generated from this facility has provided Sydney Uni Sport & Fitness with a new income stream.