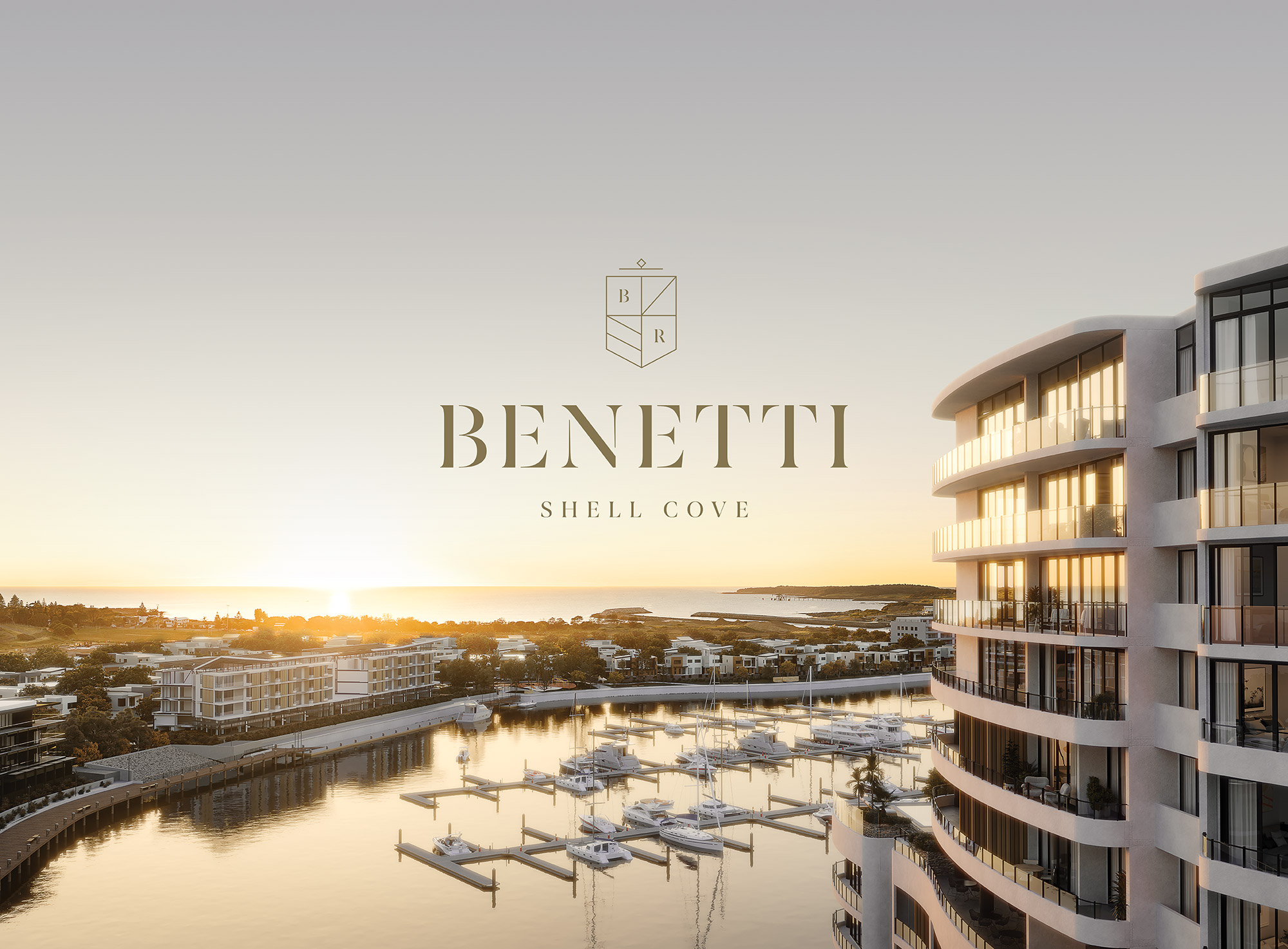 Benetti Shell Cove Brand and Sales Campaign
CLIENT
Colliers and Oscars Hotels
MY ROLE
Creative Concept, Art Direction and Design
AGENCY
The Property Agency
Overview
Located in Shell Cove on the Southern Coast of New South Wales (Australia), Benetti is a stunning collection of 42 luxury apartments sitting above a hotel resort. Residents are treated to a unique fusion of luxurious living, elevated coastal views, exceptional hotel amenities and access to a world-class marina creating a lifestyle unmatched in a breathtaking, absolute waterfront setting.
Targeting high net-worth individuals and downsizers, a premium looking brand and sales campaign were needed to showcase the development and appeal to these home buyers.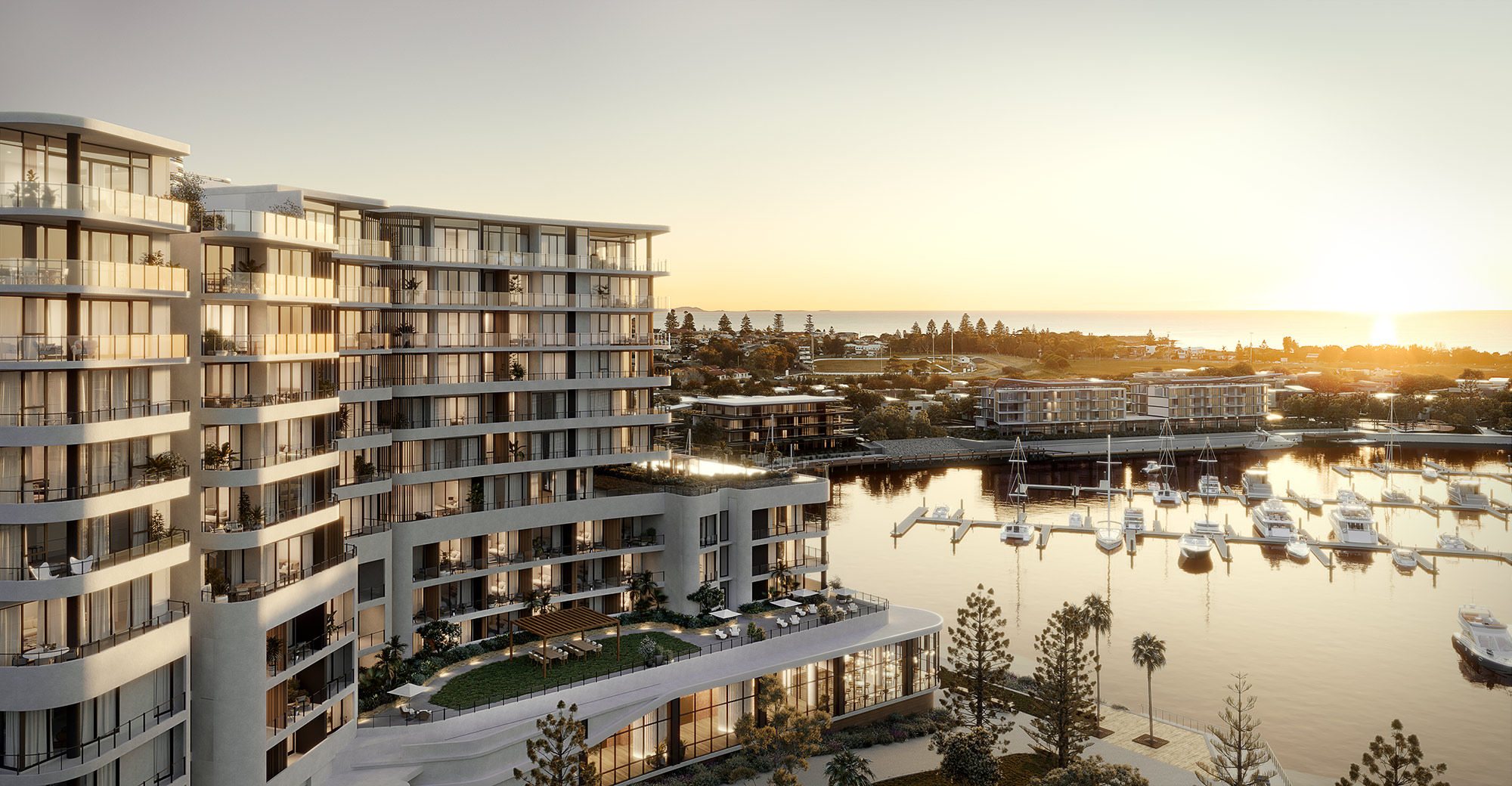 Naming/Identity
The name 'Benetti', which means 'blessed' in Italian, was chosen as it spoke true to both the beautiful coastal location and limited number of apartments on offer. The brand identity with its bespoke nautical crest, stencil serif lettering and stripes are inspired by the boating culture of Shell Cove and also the world-class marina which sits beside the development. A black and gold colour scheme was chosen to give the brand a premium look. The golden tones were also incorporated into the art direction of the CGI renders and photography.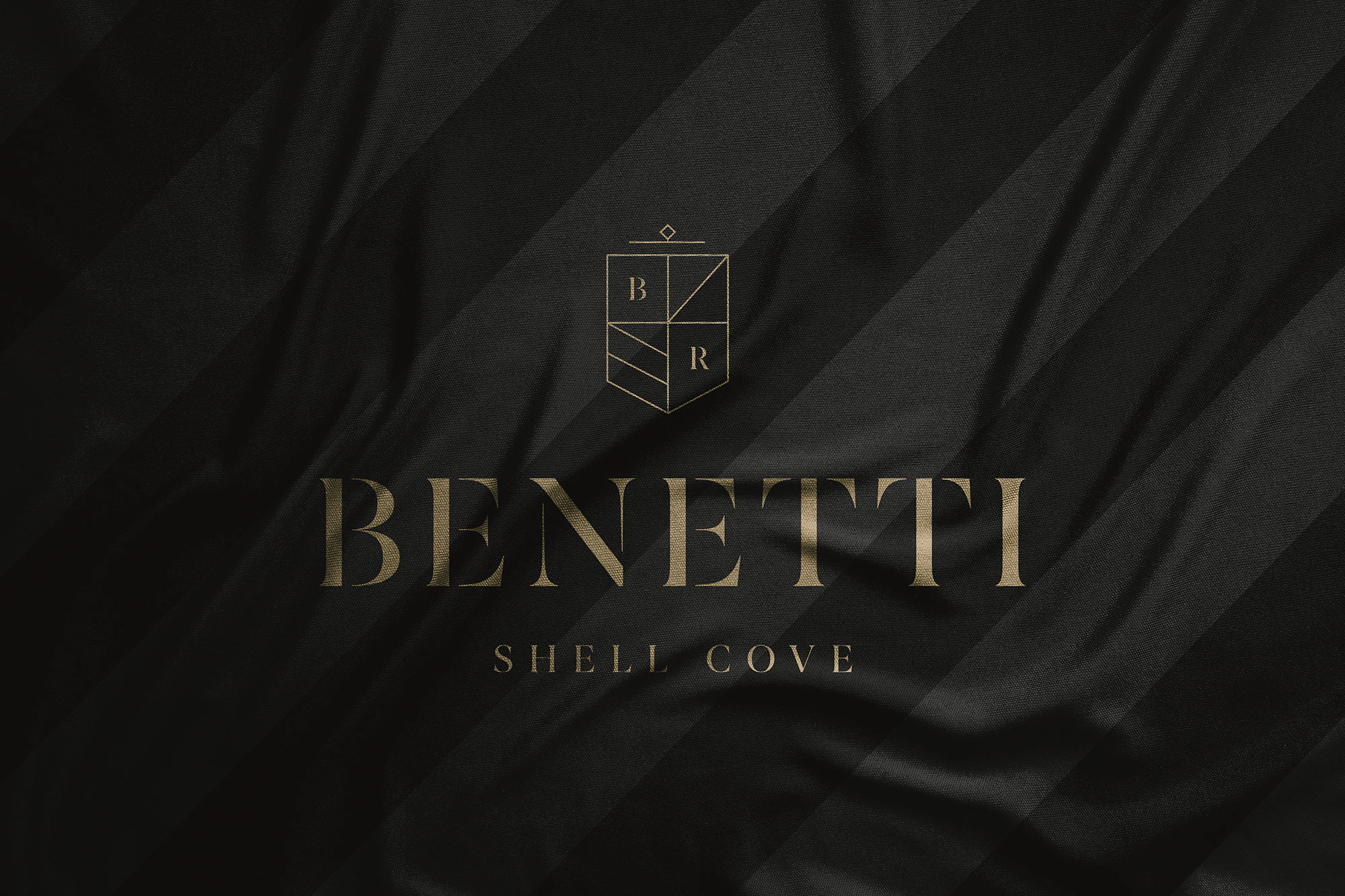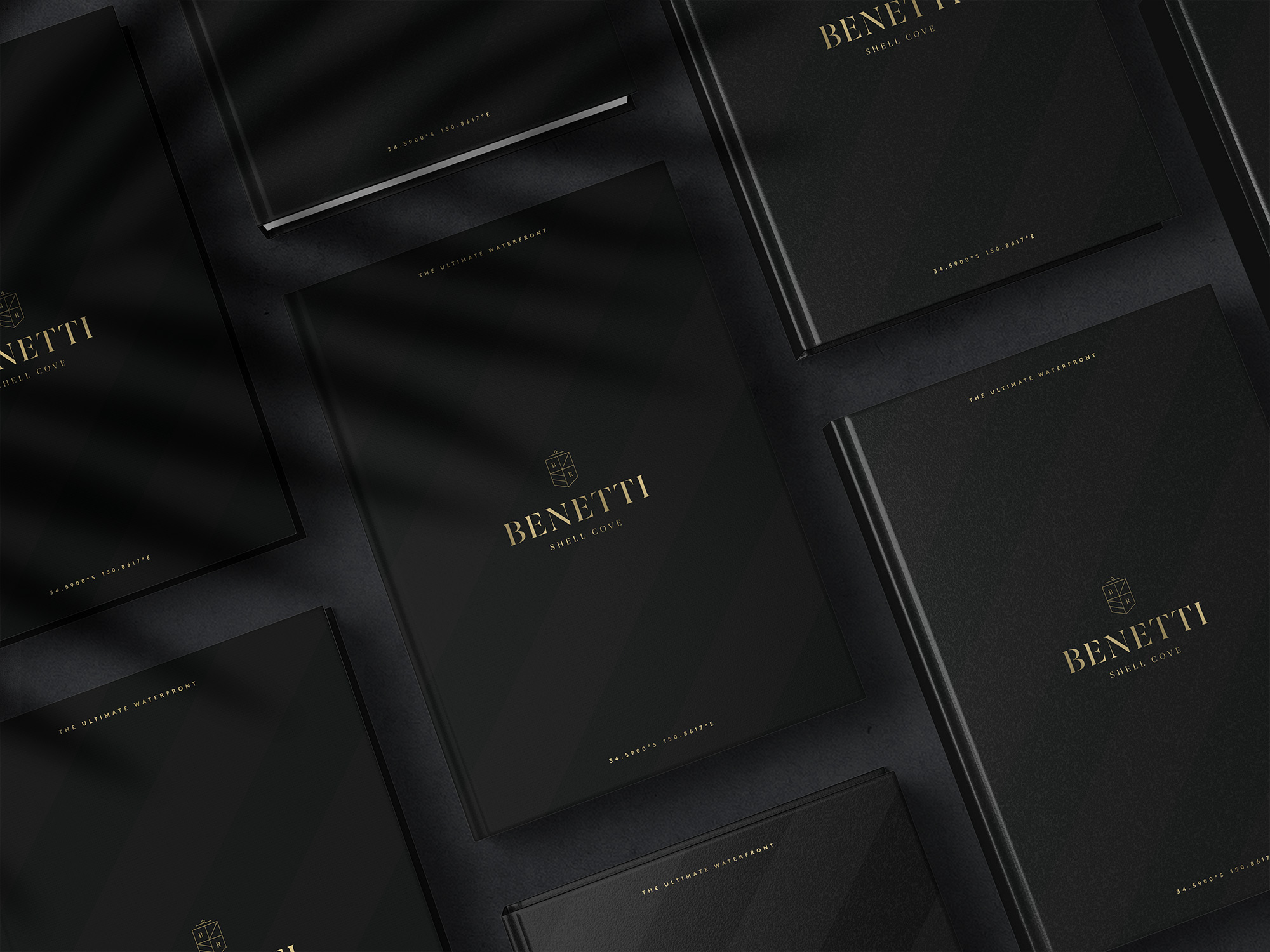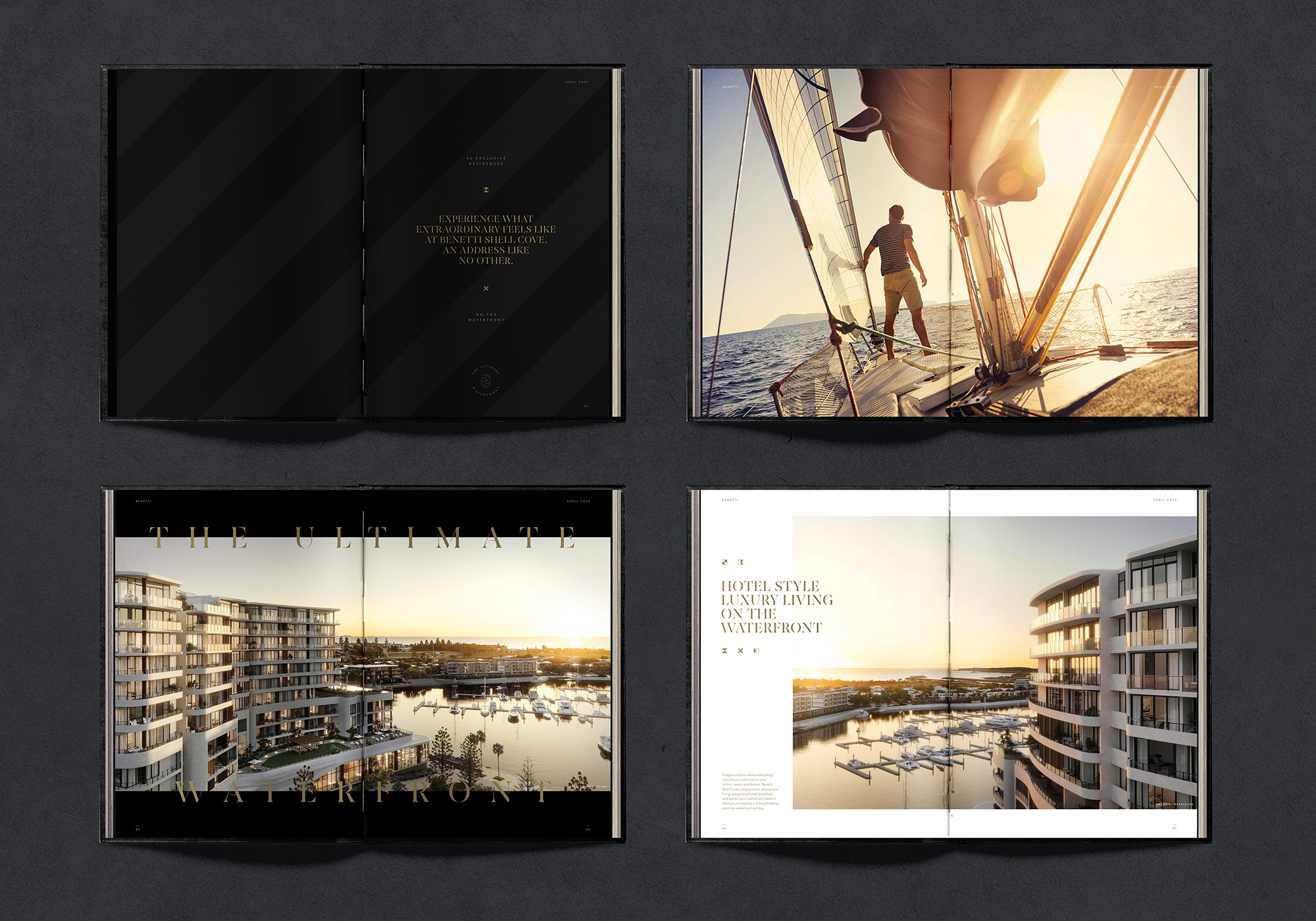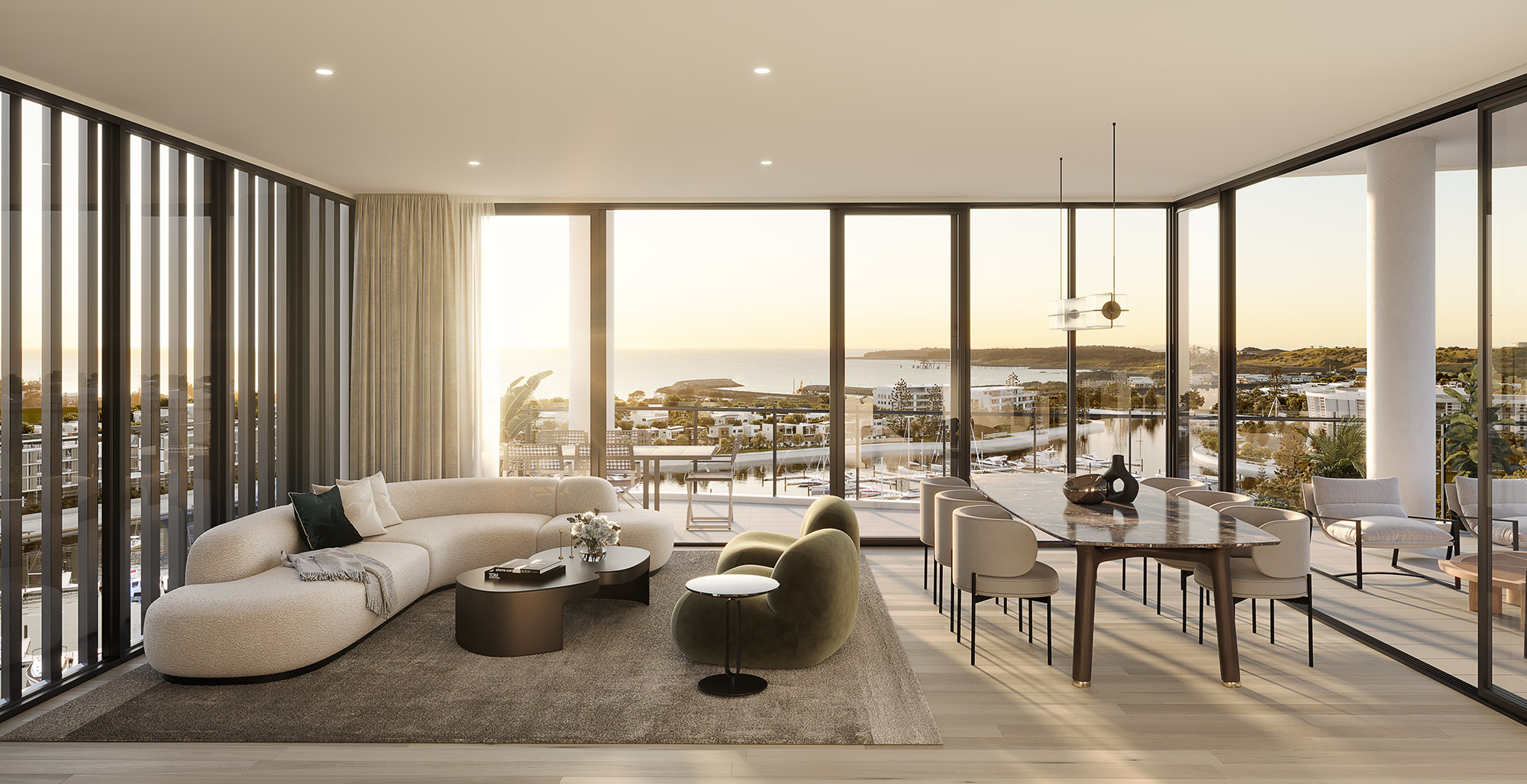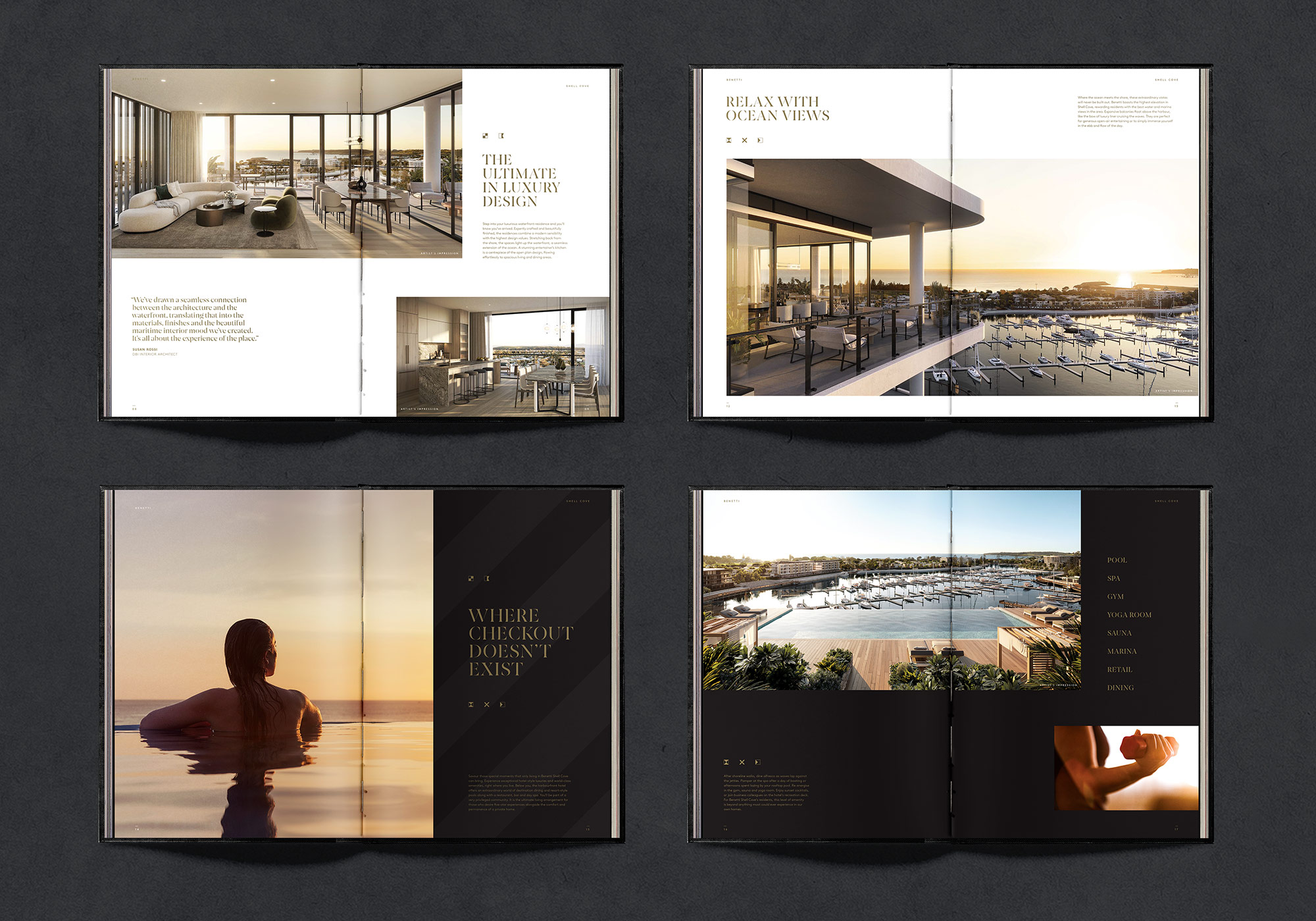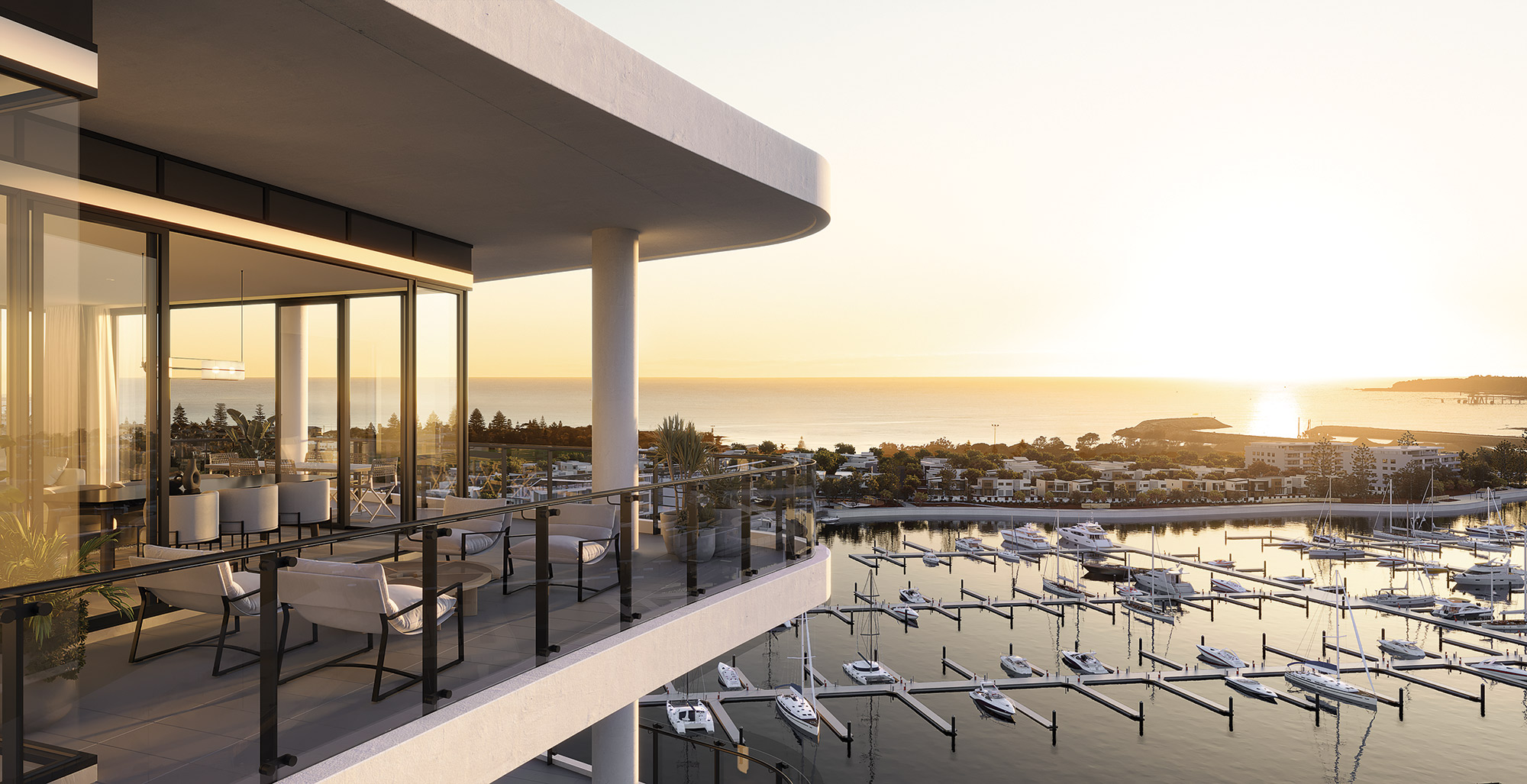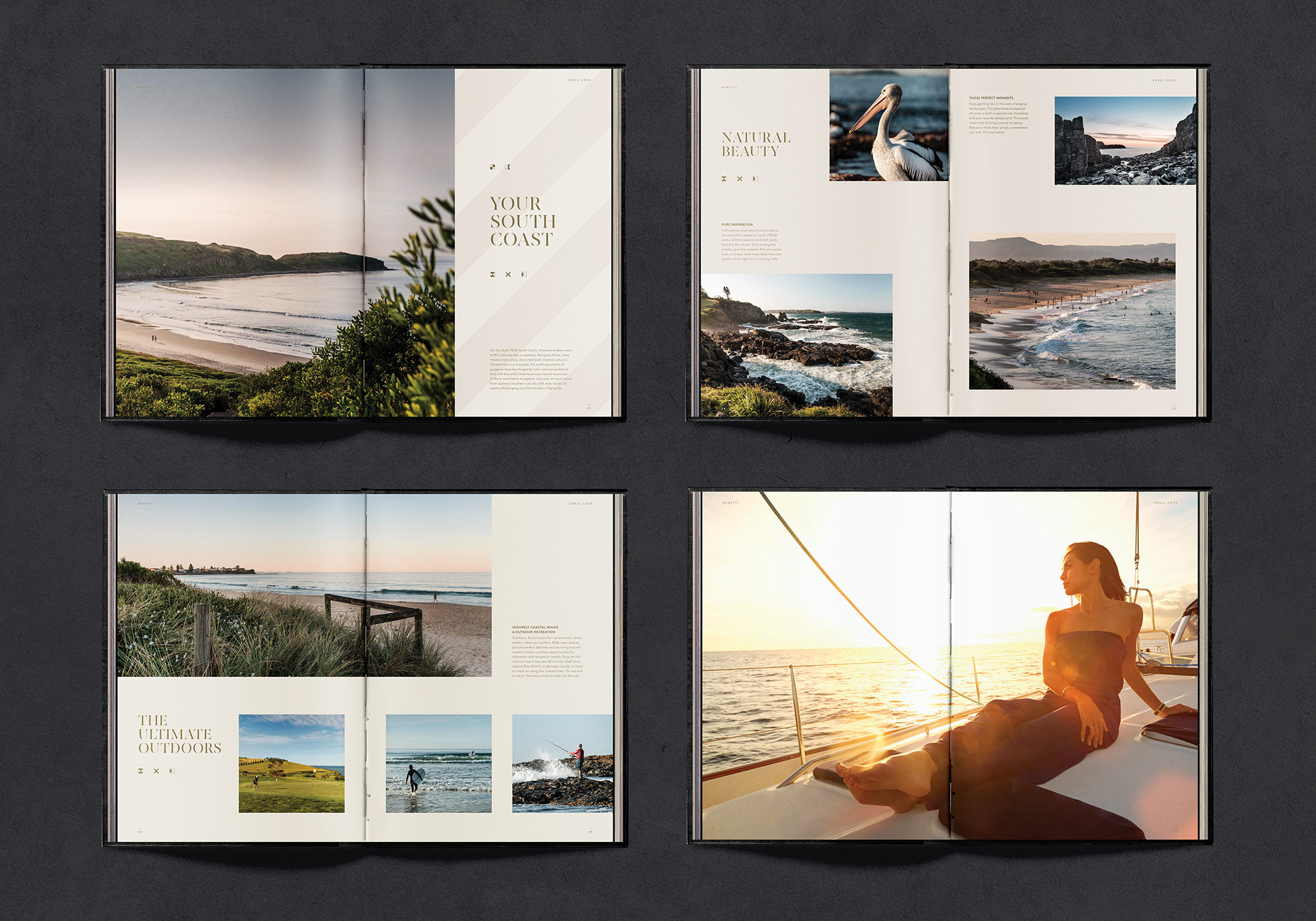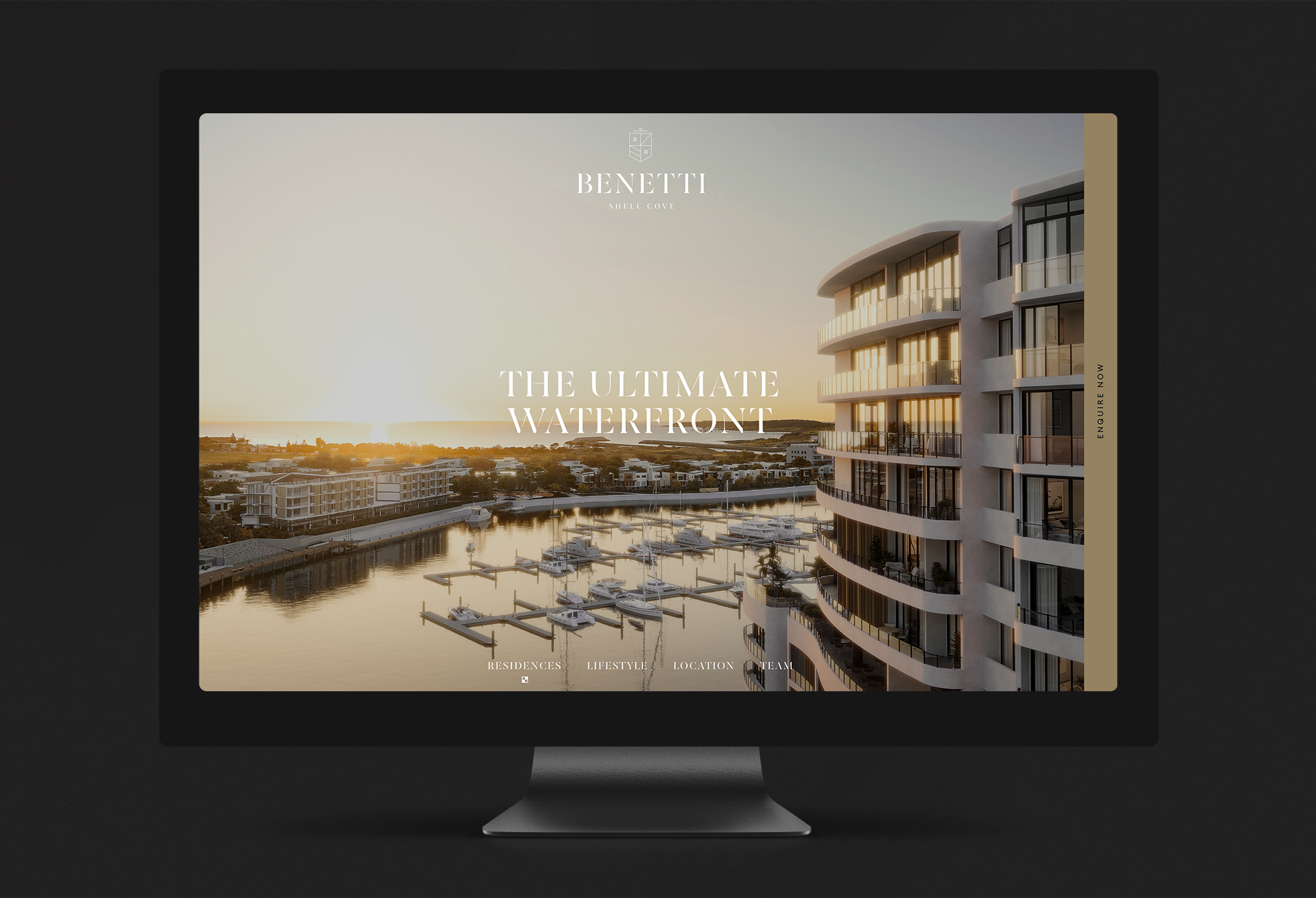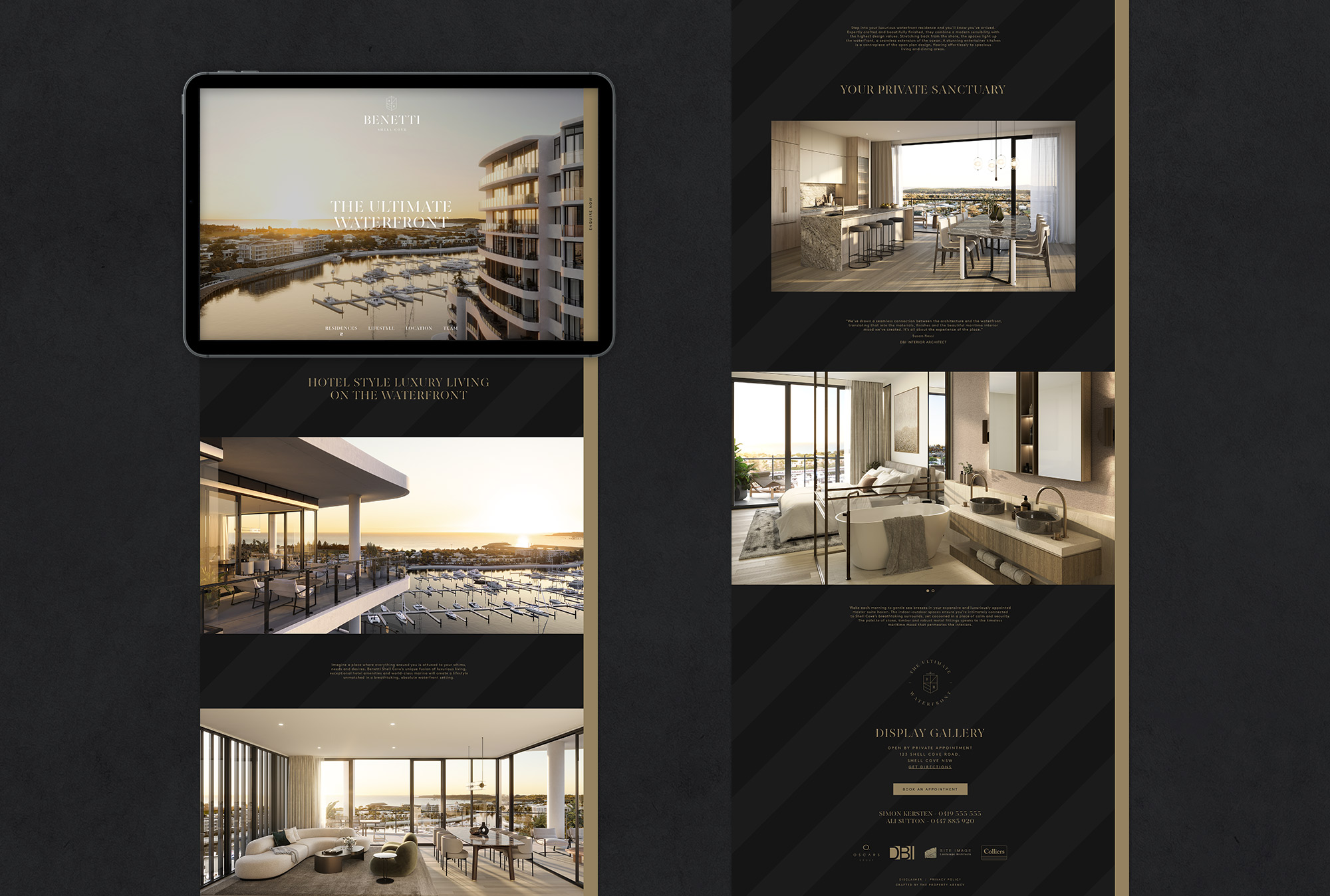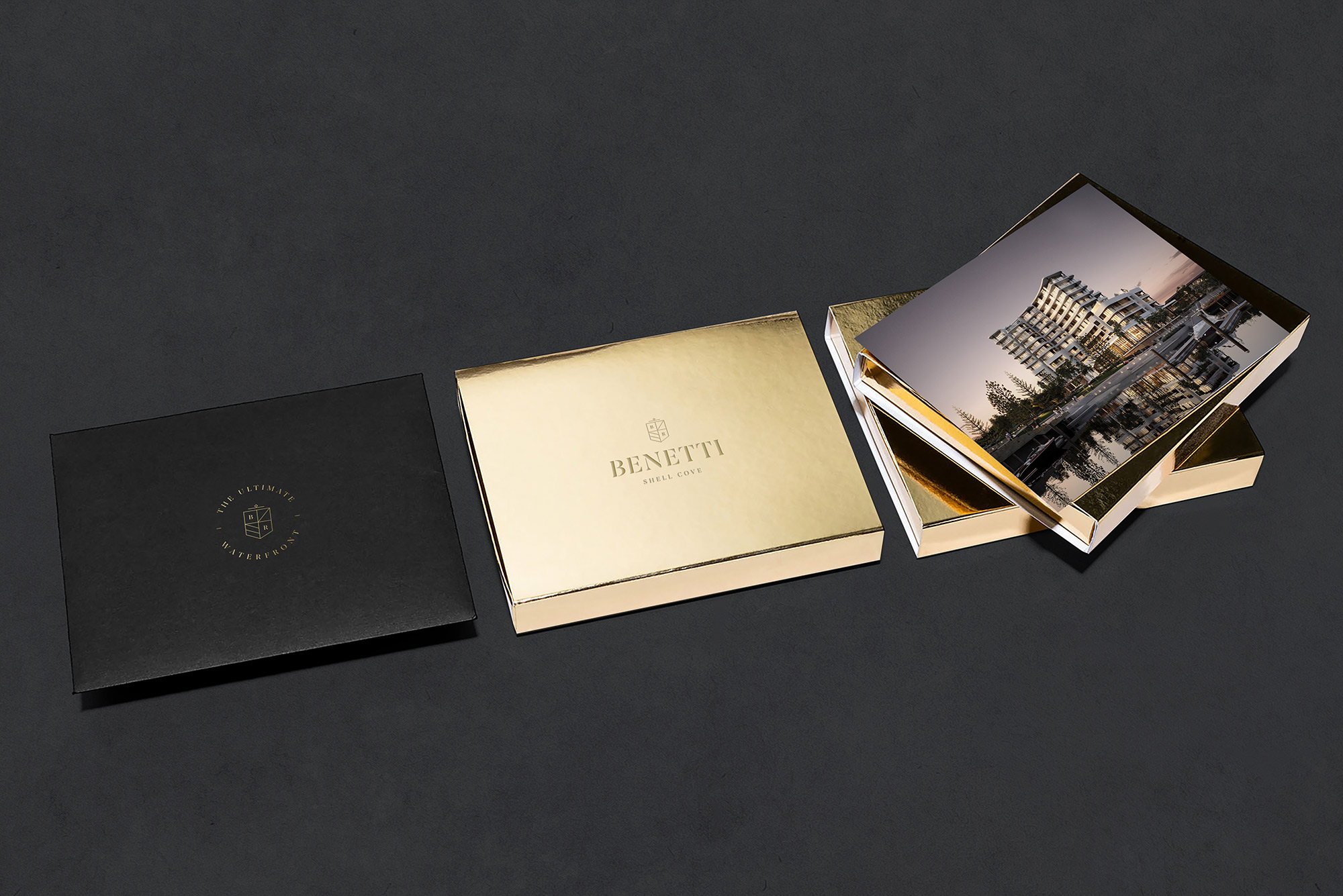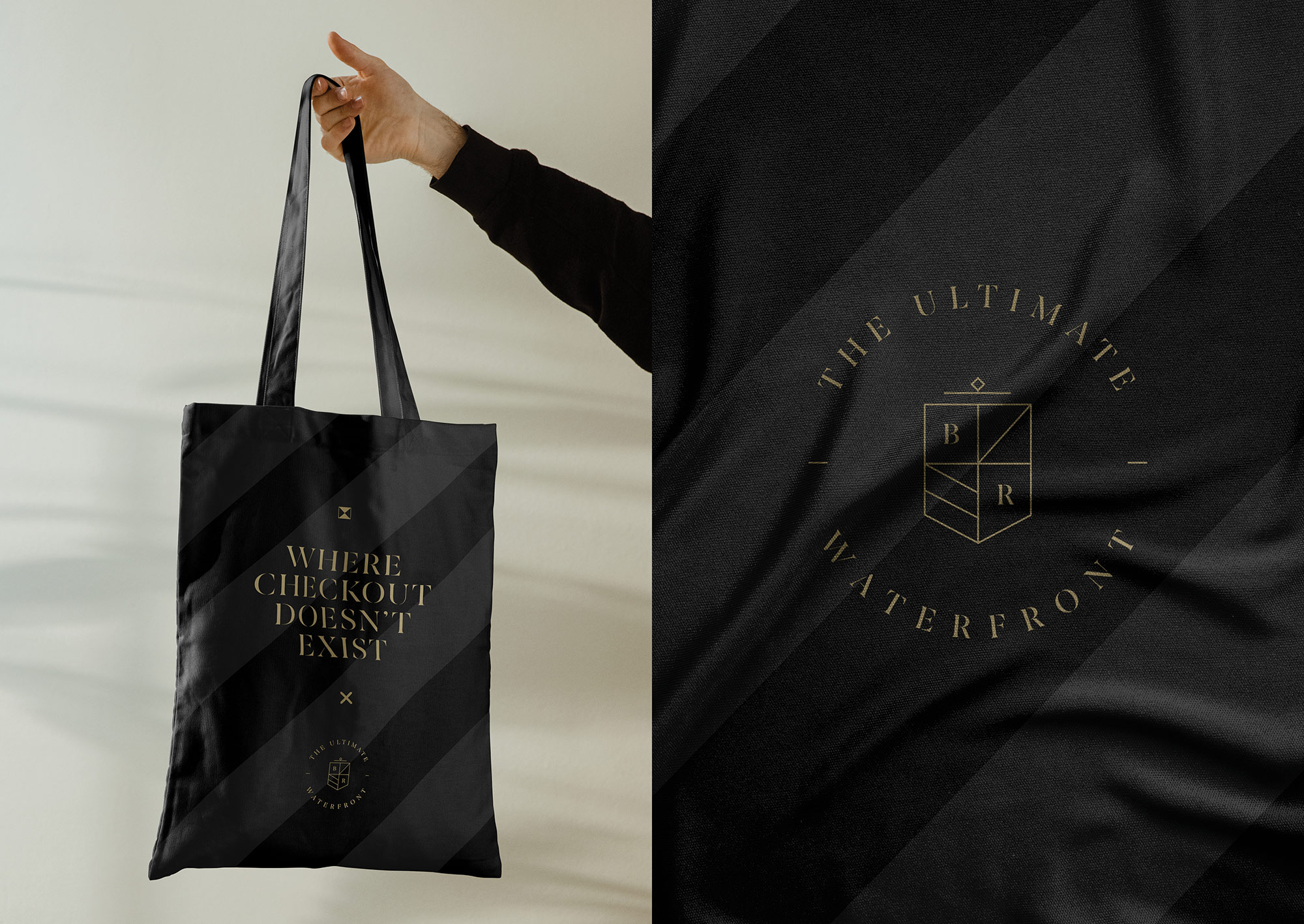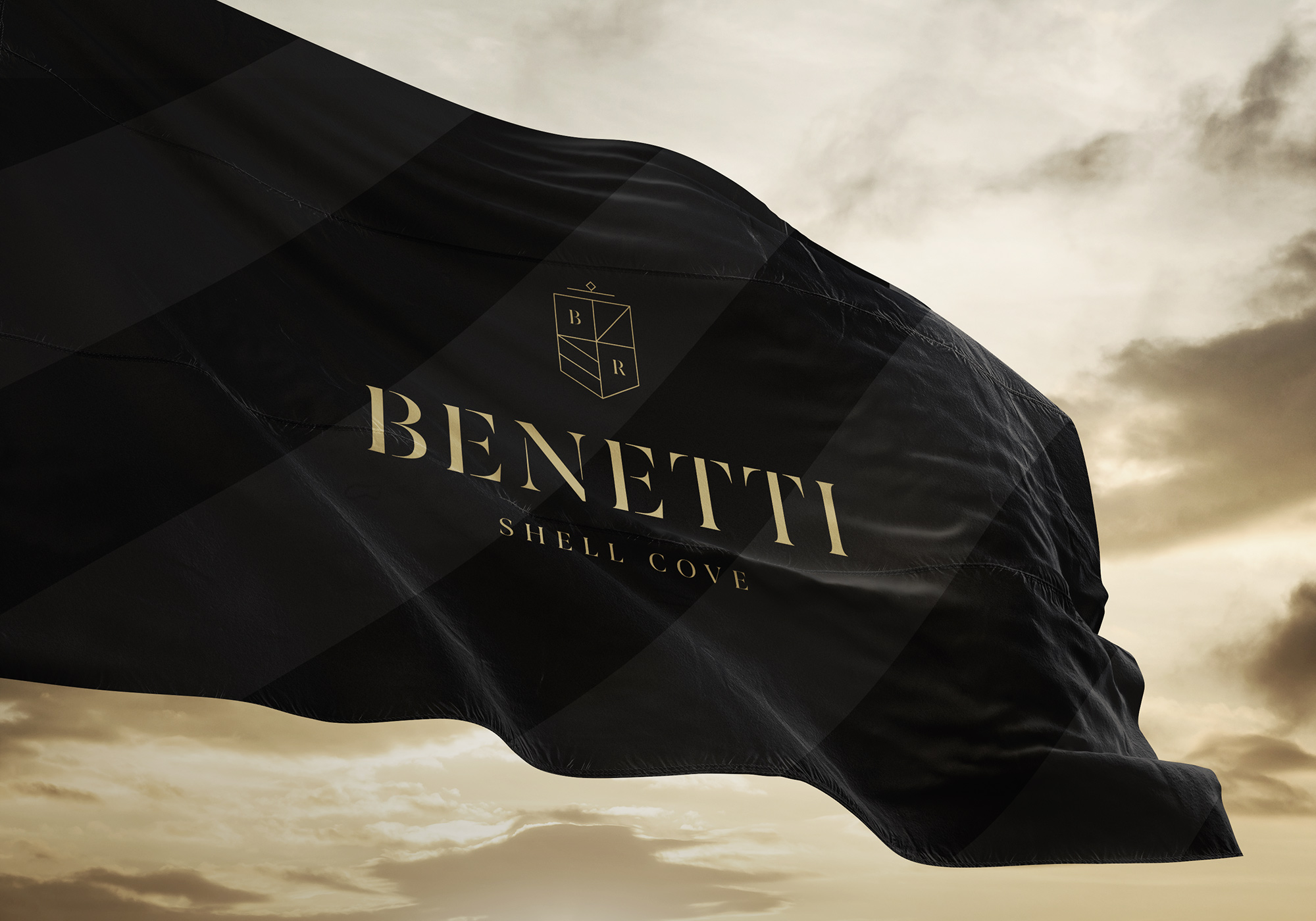 Result
The Benetti Shell Cove brand and sales campaign was highly successful and well received by home buyers. Over 80% of the apartments were sold in the first few weeks of launch. The penthouse apartment also set a new sales price record for residential property sold in the Shell Cove region.
Award
This project won a Silver in the International Graphis Design Awards for Branding and features in the Graphis Design Annual 2023 publication.