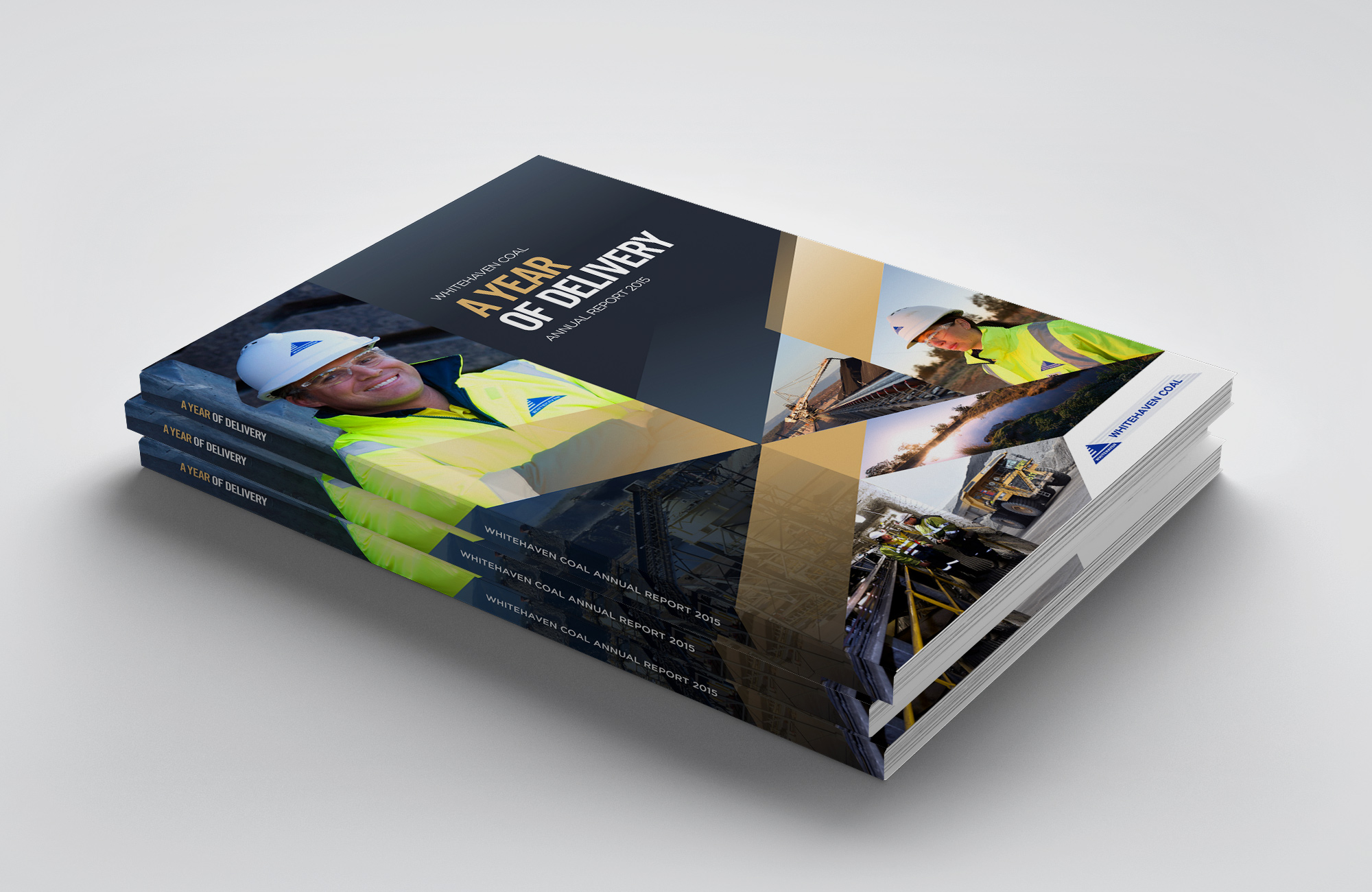 Client
Whitehaven Coal Limited
Project Type
Annual Report
Overview

Whitehaven Coal, a leading ASX listed coal producer, required an annual report to highlight the company's achievements to its various stake/shareholders.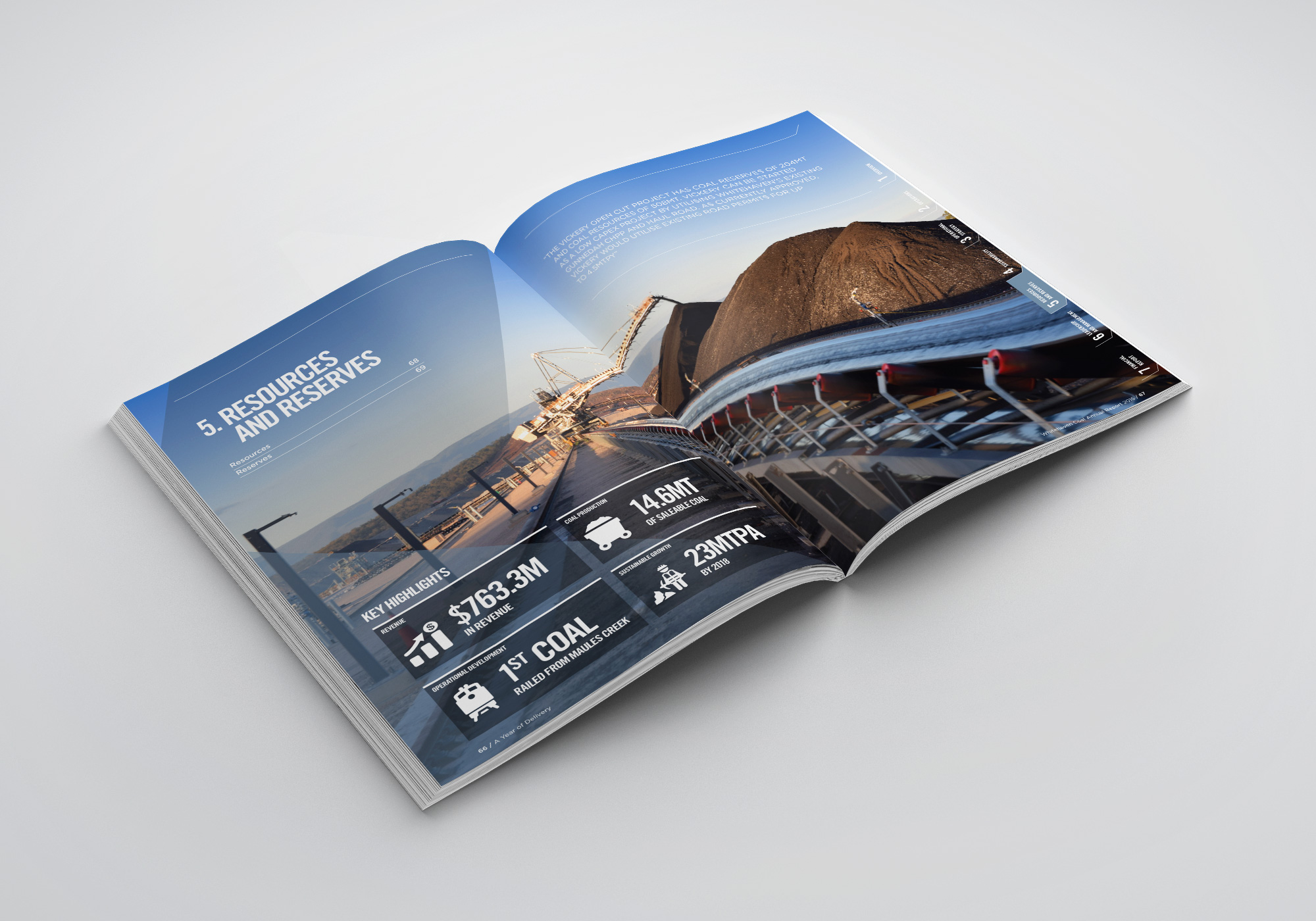 Solution

Playing on the theme 'A Year of Delivery', the report over seven sections (each designed with its own unique colour scheme and divider page) reveal the key achievements Whitehaven Coal has obtained in delivering value to its shareholders.
Inspired by the shape of coal piles, coloured angled shapes were designed and used throughout the report to add graphical interest. Infographics, graphs, pullout quotes and photography were also utilised to highlight key facts.