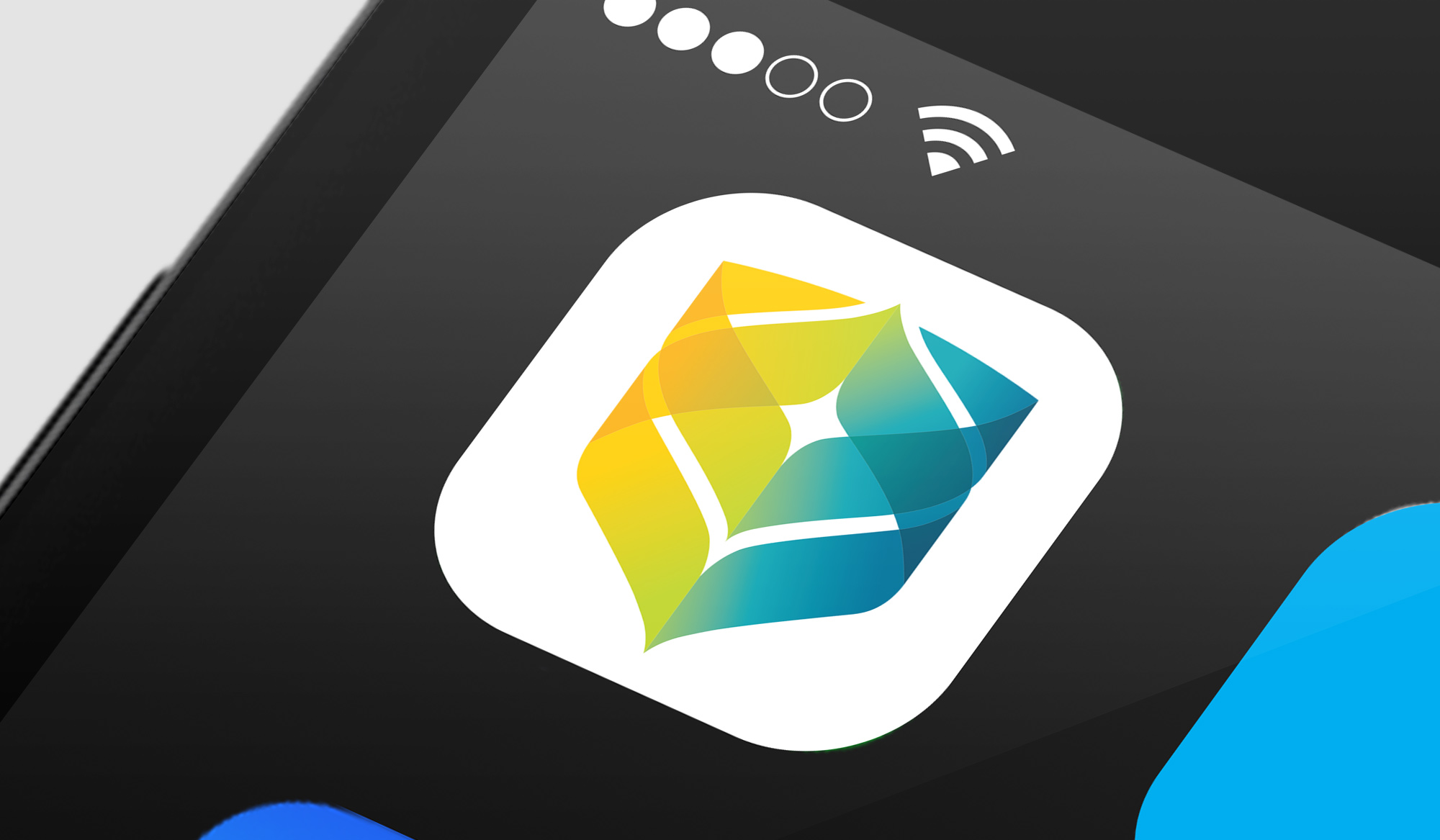 Client
Southern Cross University
Project Type
New Identity and Branding
Overview

Southern Cross University is an established Australian University with three main campuses at Lismore, Coffs Harbour and Gold Coast. It is ranked as one of the Asia-Pacific's Top 100 Universities by the Times Higher Education World University Rankings.
Southern Cross University required a new logo identity:
The challenge was how to do a fresh take on the Southern Cross, a well-used symbol across Australia, to match the University's new progressive positioning
Equally the old Southern Cross constellation logo was difficult to reproduce in digital formats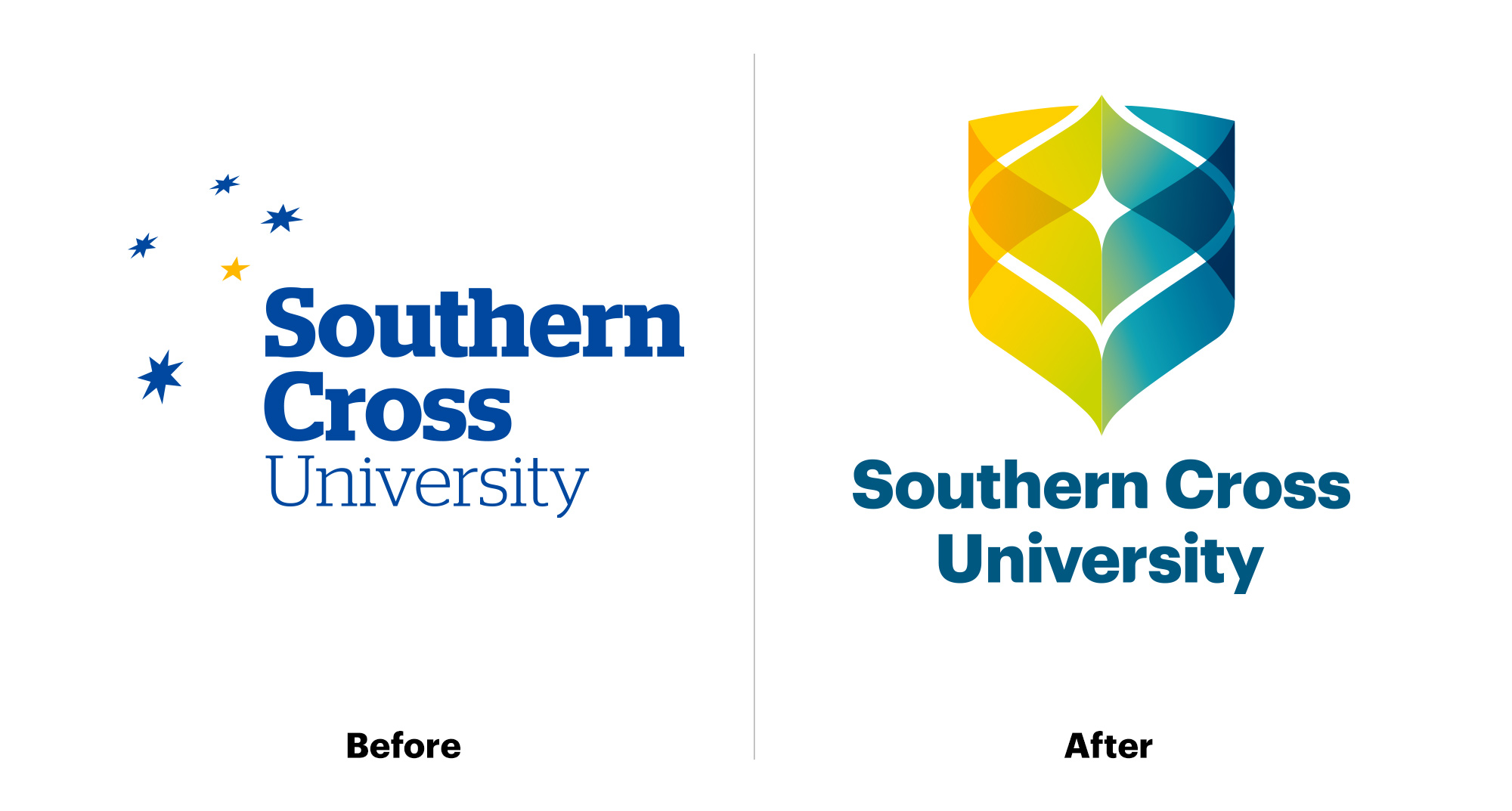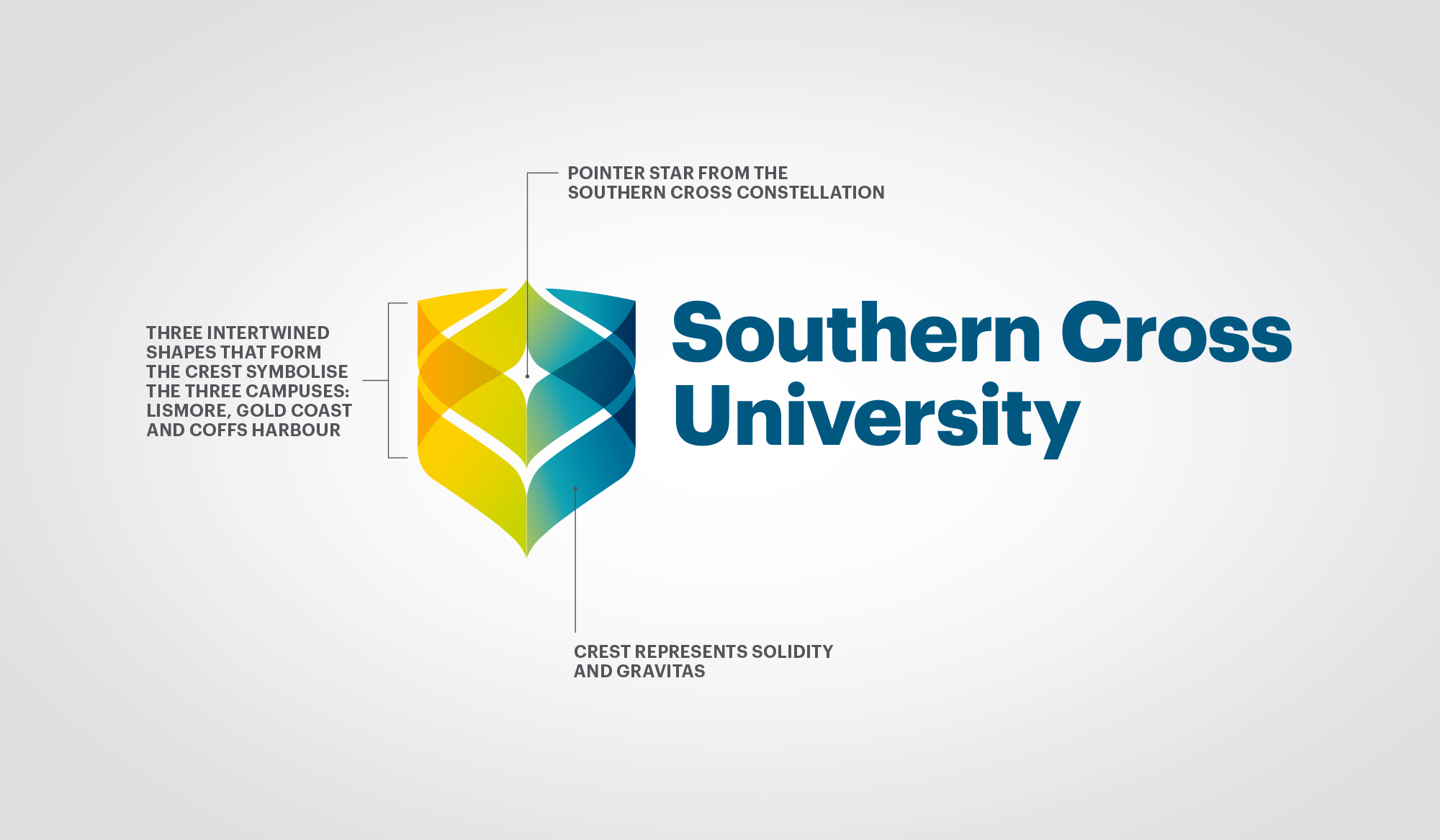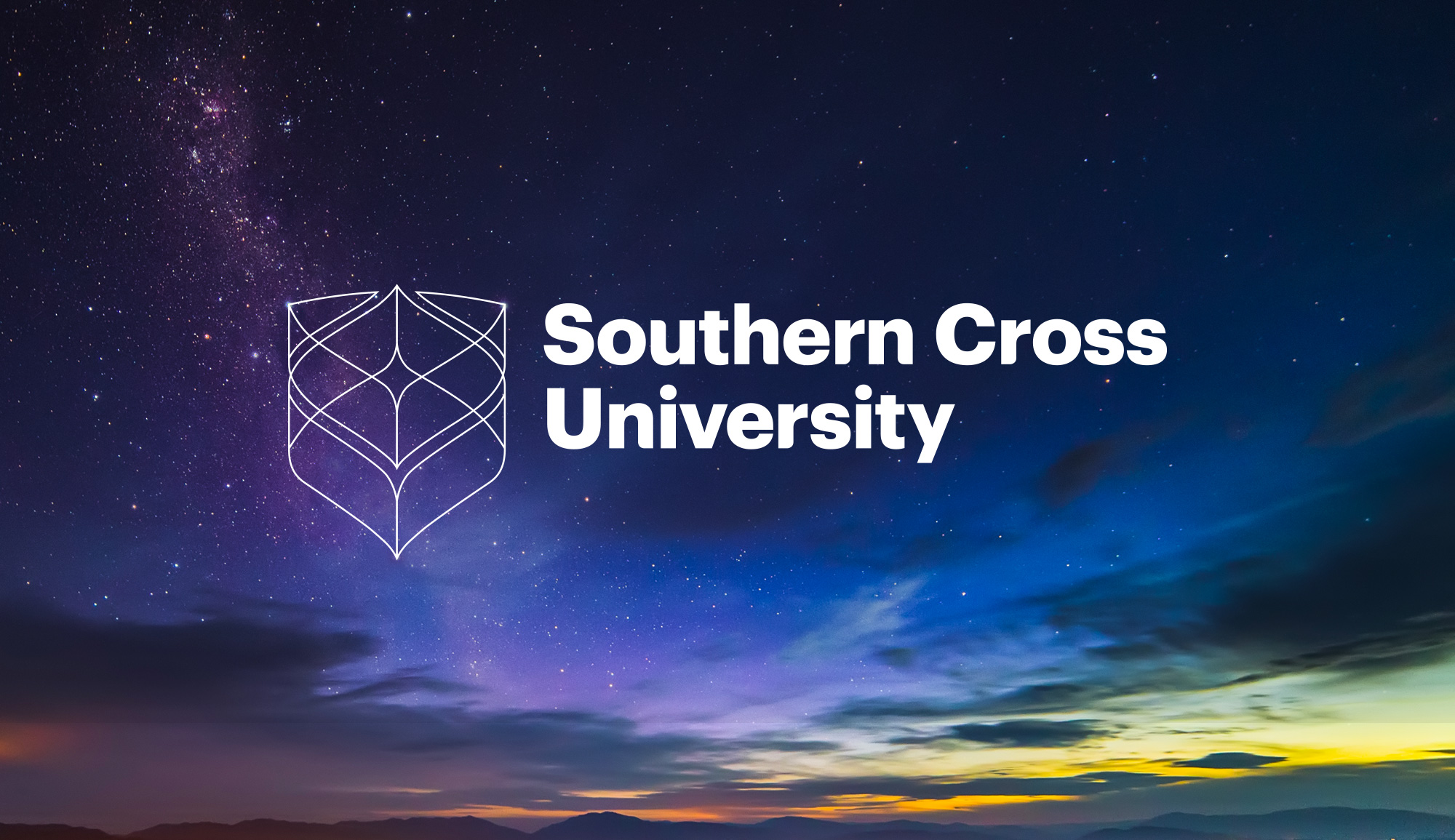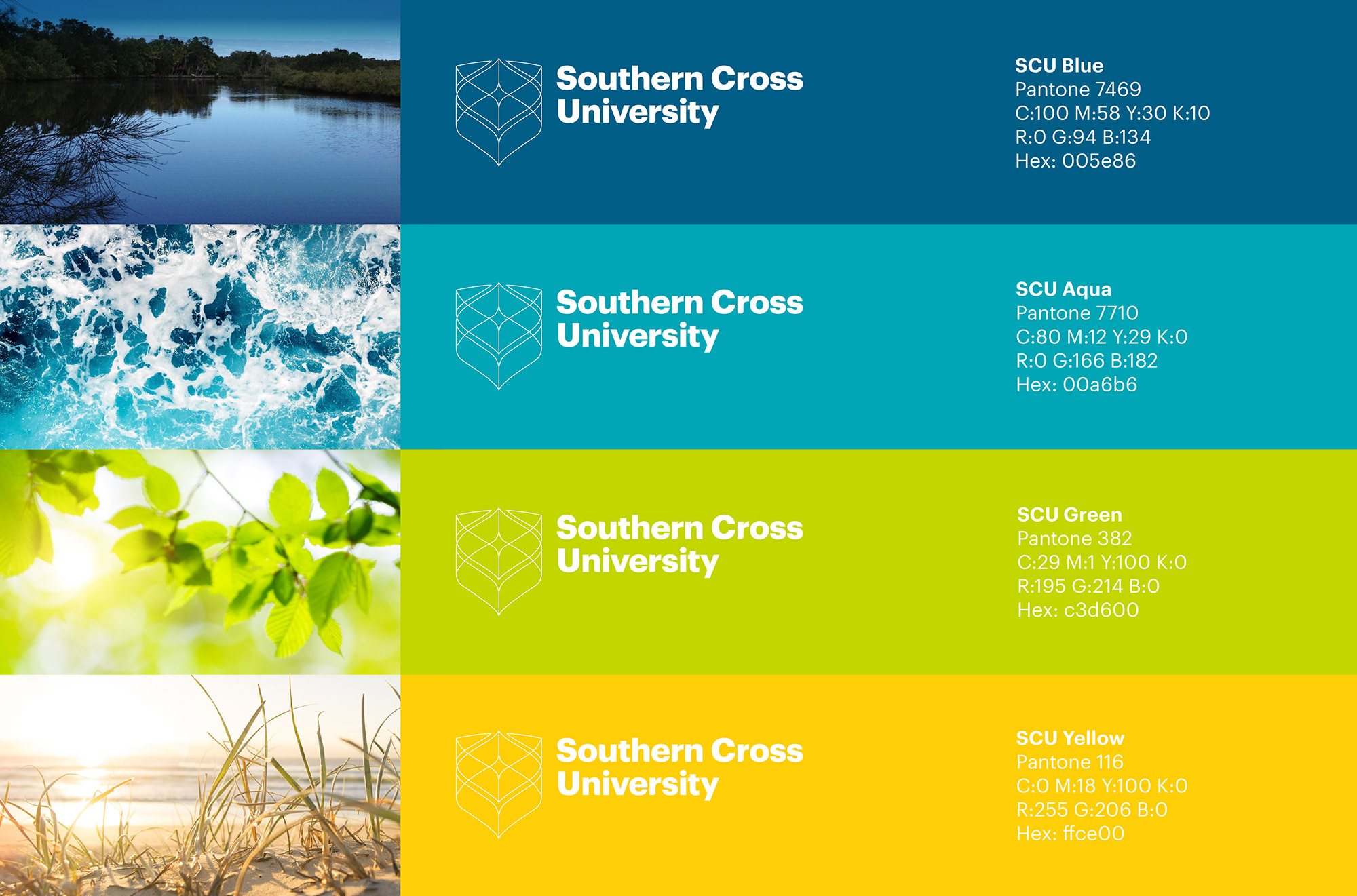 Solution
After getting to know the students, culture and the dynamic new Vice Chancellor, a solution was developed that would reflect the vibrant and progressive new strategic direction of the University.
The Star and Shield Symbol
The use of the shield gives the University solidity and gravitas while the intertwined lines represent the three campuses. While the negative space in the middle symbolising the 'pointer' star in the Southern Cross constellation. In the key line version, the shape of the full constellation is uniquely visible.
Colours
While the gold and blue colours were retained from the old brand (but updated to reflect the natural landscape of the campus regions), an aqua and green tone have been chosen to emphasise the University's deep commitment to biological, marine and environmental research and teaching.
This has resulted in a modern identity quite unlike any other University in Australia.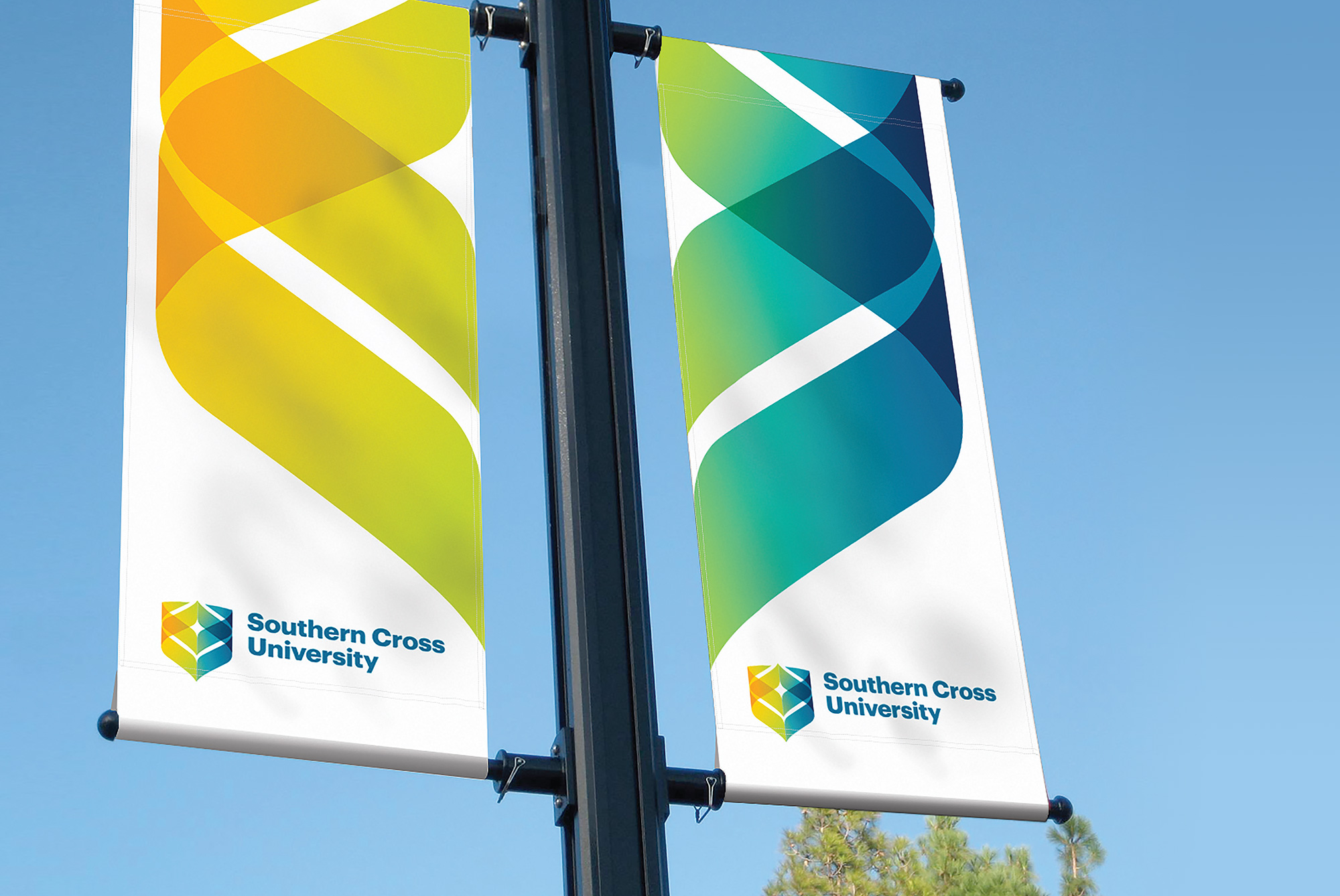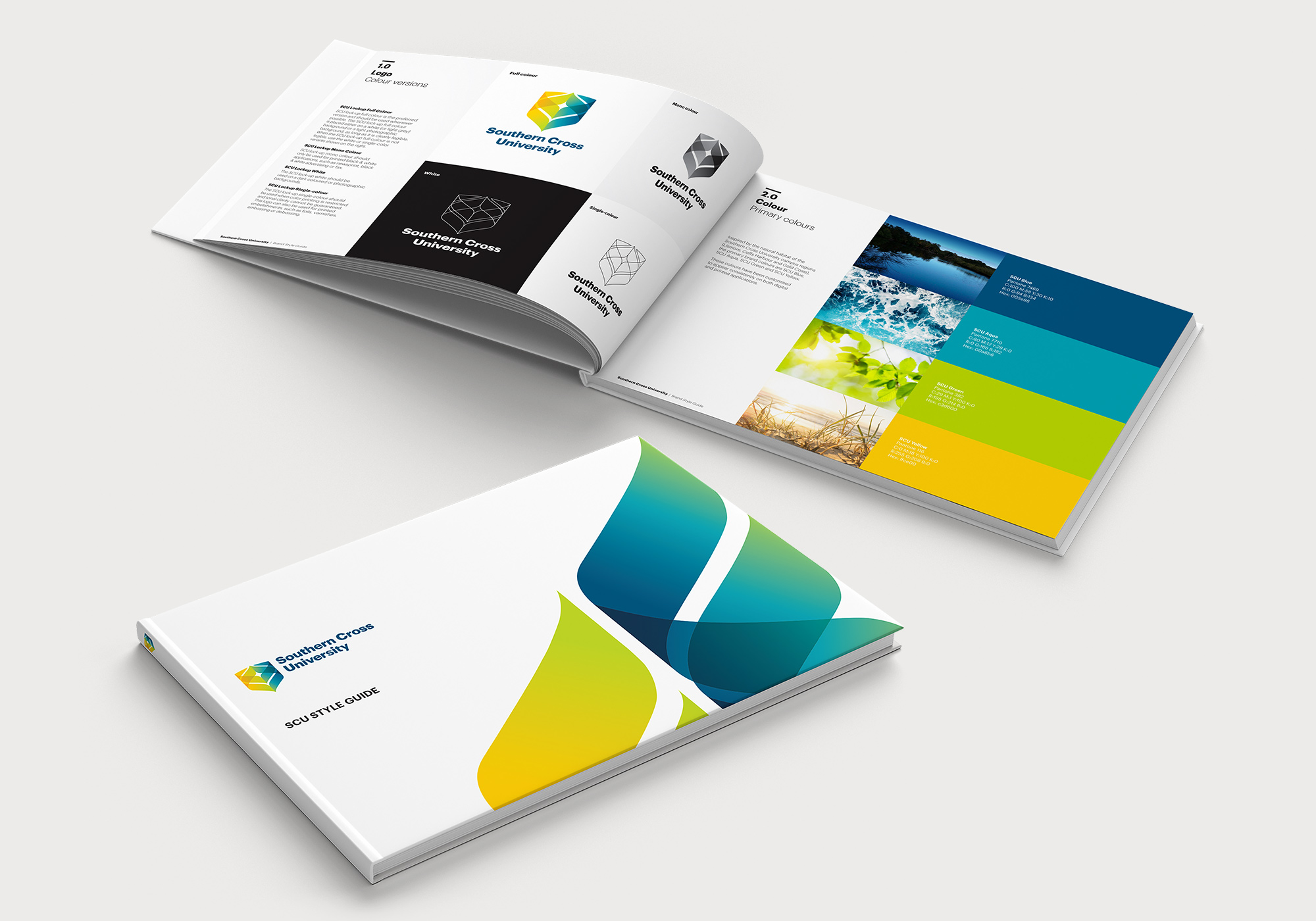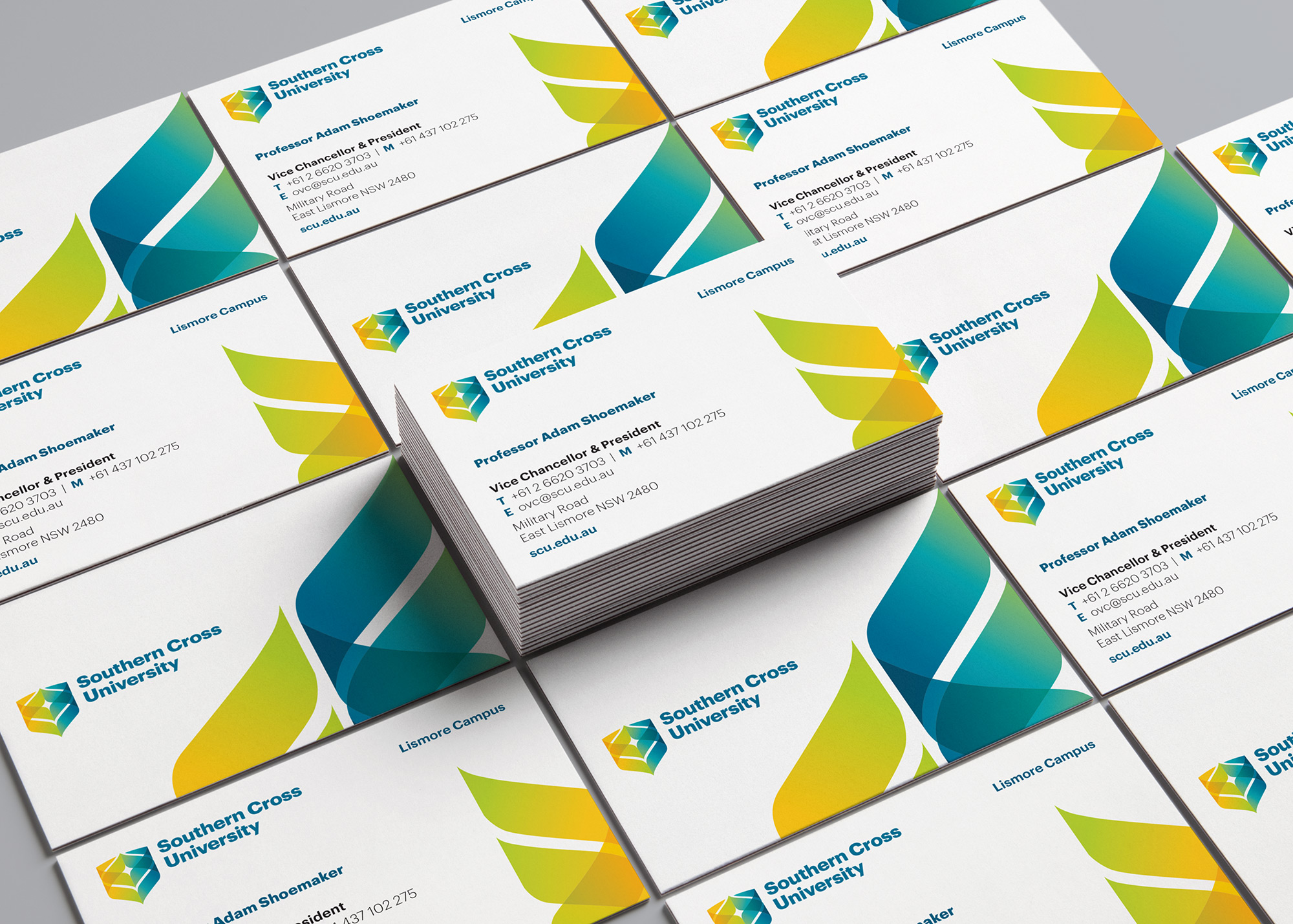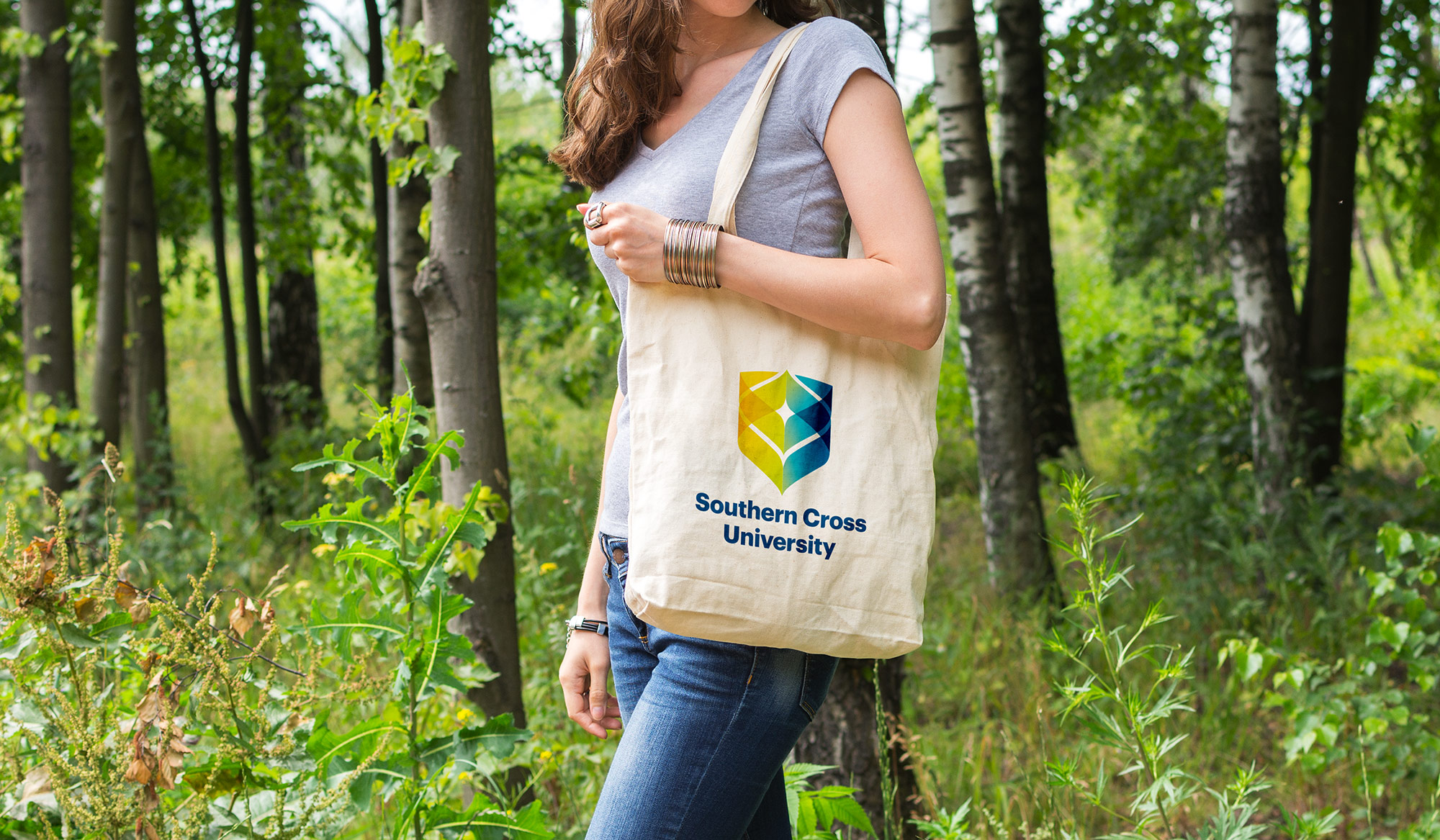 Result
Launched at an "All Staffer" meeting, the identity received applause and support of the caucus and has received much positive feedback from staff, students and the general public. The university has proudly rebranded its' campuses, digital assets and marketing collateral.
Testimonials
"The publications team absolutely love the new logo and can't wait to begin using it. It is a very exciting, dynamic design." – Zoe Satherley (Publications Manager, Southern Cross University)
"If you look closely, you will see that a bright star is still there in the very middle of the new emblem. This symbolises the 'pointer' star in the Southern Cross constellation. And when you 'reverse out' the new design the shape of the full constellation is still indicated. So we have not gotten rid of the stars; it is just that the new design is more subtle and, I think, memorable." – Professor Adam Shoemaker (Vice Chancellor, Southern Cross University)
Award
The new Southern Cross University Identity won a Silver in the International Graphis Awards for branding. It is also featured in the Graphis Branding 7 book.